Advertisement

India's socio-political, cultural and historic ties with Bangladesh is inextricably linked. Indian's have sacrificed their blood fighting along with Bangladeshis to liberate the country from an oppressive colonial power 50 years ago.
Prime Minister Narendra Modi's visit to Bangladesh — his first after Covid-19 outbreak across the world — is high on both goodwill and symbolism. His visit to Bangabandhu Sheikh Mujibur Rahman's mausoleum — a first by any Indian PM — besides paying respects to Bangabandhu, is also a celebration of shared values of human freedom, global political order and democracy.
Also Read – Modi made us glorified with his presence: Hasina
Both New Delhi and Dhaka are on the cusp of history with political leadership on both sides agreeing on the realpolitik of commerce, strategic interests and mutual benefit.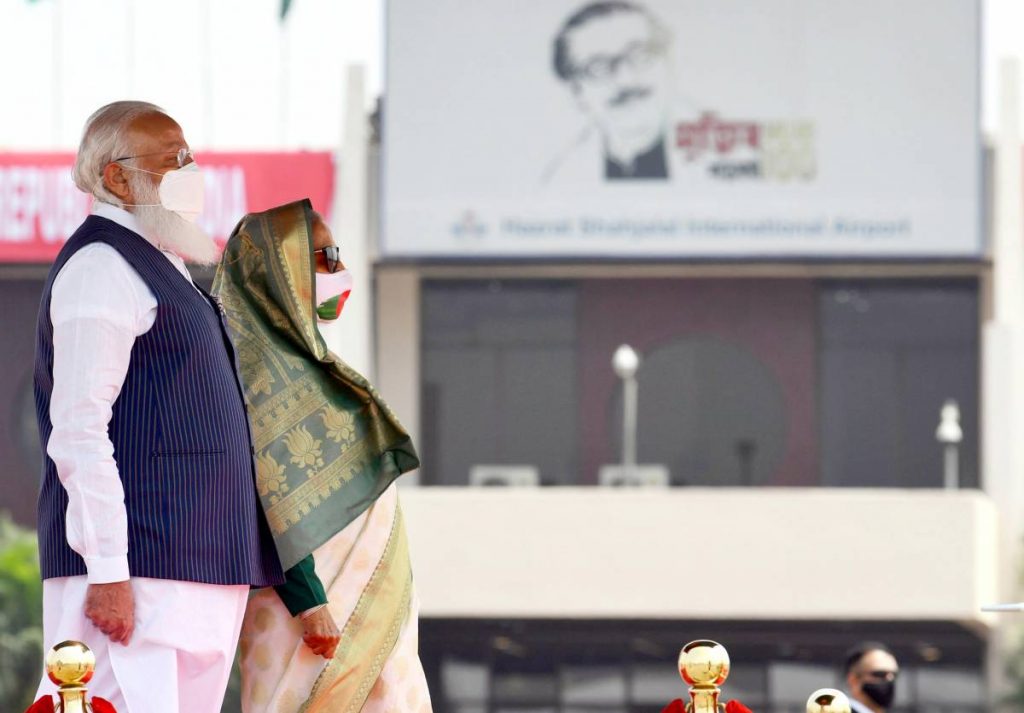 Bangladesh isn't an impoverished, cyclone-ravaged country anymore. With Bangladesh's return to democracy in 1991, relations have gone through highs and lows. However, the 12-year rule of Sheikh Hasina has seen the successful economic transformation, macroeconomic stability, expansion of social security. In fact, according to an IMF Report, the South Asian neighbour's per capita income is expected to remain on a par with India till 2025.
This also indicates that a lot is at stake for Bangladesh and India. As both economies grow, there is a lot to gain from well-structured economic and political cooperation.
Also Read – Modi begins Bangladesh tour with goodwill message
Multilateral decisions take time and efforts to fructify, but their success rests on the bedrock of goodwill. For India, Bangladesh is the threshold of India's calculus of trans-Asian highways that will link India to Vietnam by road and could become an economic engine for growth in Myanmar, Thailand, Cambodia, Laos and Vietnam. Dhaka is also India's access point to develop northeastern states. The road map for both the plans is on the anvil.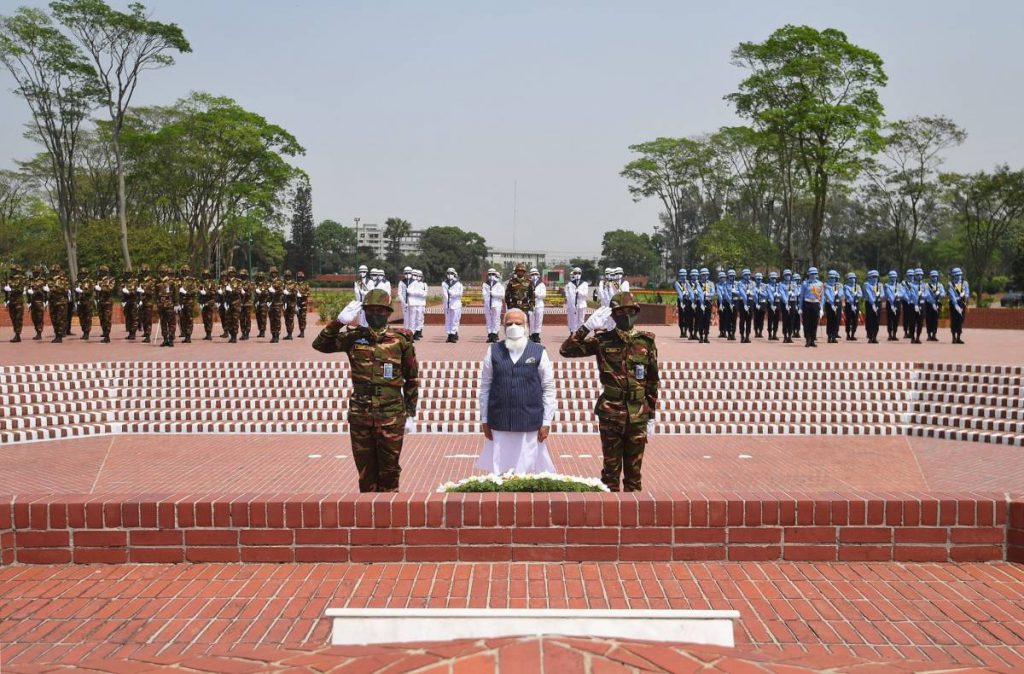 Since 2014, bilateral relationship with Dhaka has achieved over half a dozen milestones. The Land Boundary Agreement is considered a major pact. Now, five out of six pre-1965 rail links have been restored, besides connecting the two countries through Maitree Bridge on the Feni river. Several pacts to revive inland water and trade transit has also been inked.
Bangladesh is now India's biggest trading partner in South Asia with exports to Bangladesh in FY 2018-19 at $9.21 billion at imports at $1.04 billion. Bangladeshis tourists to India outnumbered all tourist arrivals from Western Europe in 2017.
However, to make recent gains between the two neighbours irreversible needs both the countries to work together on key strategic areas.
Also Read – Bangladesh sees violent anti-Modi protests
Also Read – Bangladesh thanks India for providing vaccines