Advertisement

Sullivan also said North Korea should refrain from escalatory actions…reports Asian Lite News
US National Security Advisor Jake Sullivan and his South Korean counterpart Suh Hoon discussed regional security, the White House said in a statement.
"National Security Advisor Jake Sullivan met today with the Republic of Korea (ROK) National Security Advisor Suh Hoon, and both emphasized the important role of the US-ROK alliance as the linchpin of peace, prosperity and security in northeast Asia and the broader Indo-Pacific," US National Security Council spokeswoman Emily Horne said.
"Sullivan and Suh held detailed discussions on the current security situation in the region and called on the DPRK to enter into serious and sustained diplomacy towards the complete denuclearization of the Korean Peninsula," Horne said.
Sullivan also said North Korea should refrain from escalatory actions.
"Sullivan stressed the need for the DPRK to refrain from escalatory actions and also reaffirmed US support for inter-Korean dialogue and cooperation," Horne said.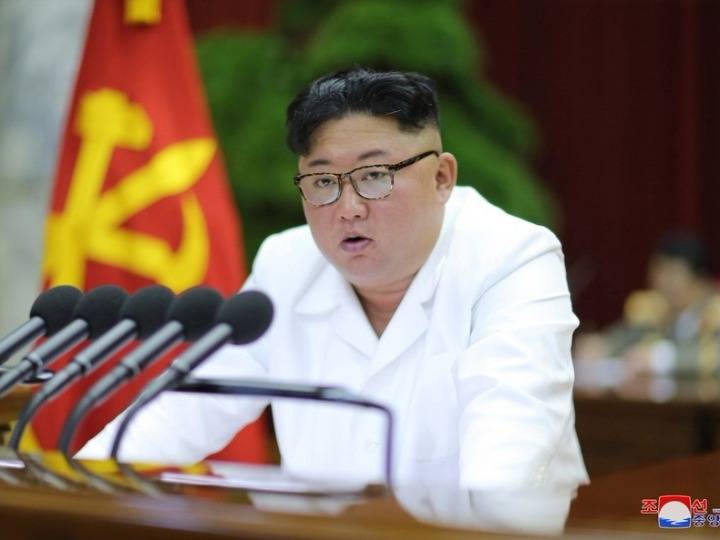 "They acknowledged the important steps taken to broaden and expand the U.S.-ROK relationship following President Moon's visit to Washington in May, and committed to deepening cooperation in critical areas such as advanced technology, secure and trustworthy 5G, resilient supply chains, and global health," according to the statement.
Meanwhile, North Korean leader Kim Jong-un has called for boosting the country's military capabilities to counter what he called "hostile forces" against Pyongyang but said the move is not aimed at a war against South Korea or the US, state media reported on Tuesday.

Kim made the remarks on Monday in a speech at a defence development exhibition to mark the 76th founding anniversary of the ruling Workers' Party, criticising Seoul and Washington over their combined military exercises and weapons development, reports Yonhap News Agency.

"The US has been frequently signaling that it's not hostile to our country, but there has been no behavioural ground to believe that it is not," Pyongyang's official Korean Central News Agency (KCNA) quoted Kim as saying.

"For our descendants we need to be strong. We need to first be strong."

The remarks came less than two weeks after North Korea tested a new anti-aircraft missile in its fourth missile launch in September alone.