Advertisement

Mayor of London Sadiq Khan visited a new Covid-19 vaccination hub at Kingsbury Temple in the city last Thursday.
During his visit, Khan met representatives from the mandir, the NHS clinical team administering the vaccine, and patients who came there to take the jab.
"The temple plays a huge role in the community, supporting local people, and has now stepped forward to help save lives as one of nearly 200 vaccination sites operating across the city," Khan said during his visit.
The volunteers started vaccinations in the temple's multi-function hall since January 28.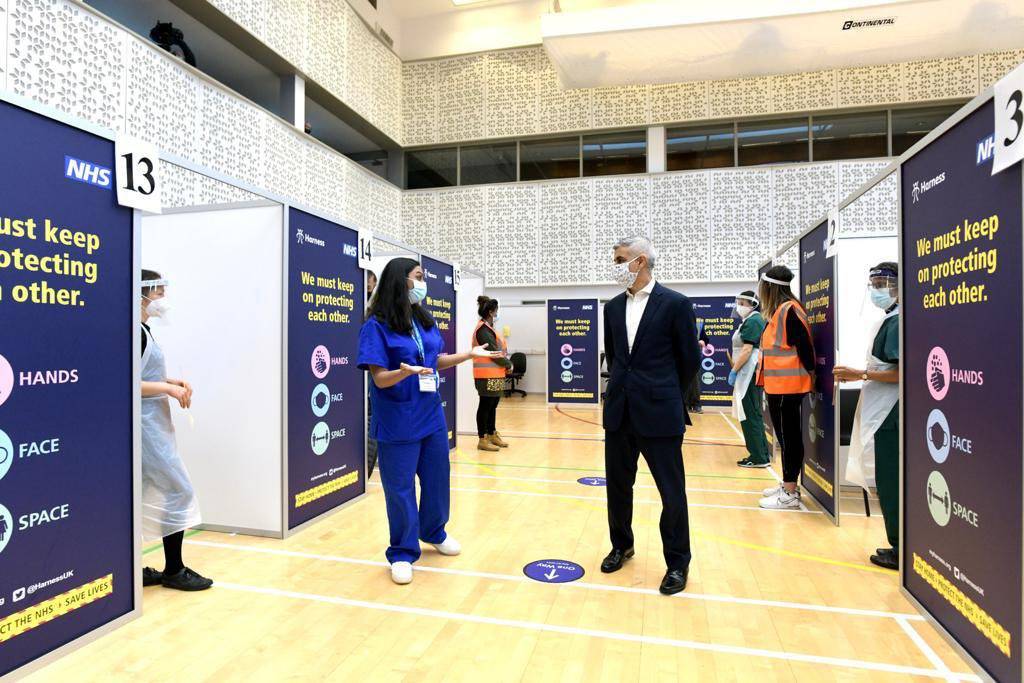 A number of other places of worship have offered their spaces to become vaccination centres. The Al-Abbas Islamic Centre in Balsall Heath, Birmingham, was the first mosque in the UK to open its door to patients in January.
Also Read: UK reports another 678 Covid deaths
The mayor said it is really important "we have as many Londoners as possible, who are eligible for the vaccine to receive it. One of the things we have got to do is make it easy for people to access the vaccine and having more sites like this, administering the vaccine means more and more Londoners can receive the vaccine near them from people they trust."
Khan said he was so proud of the role the "faith communities have played during the pandemic."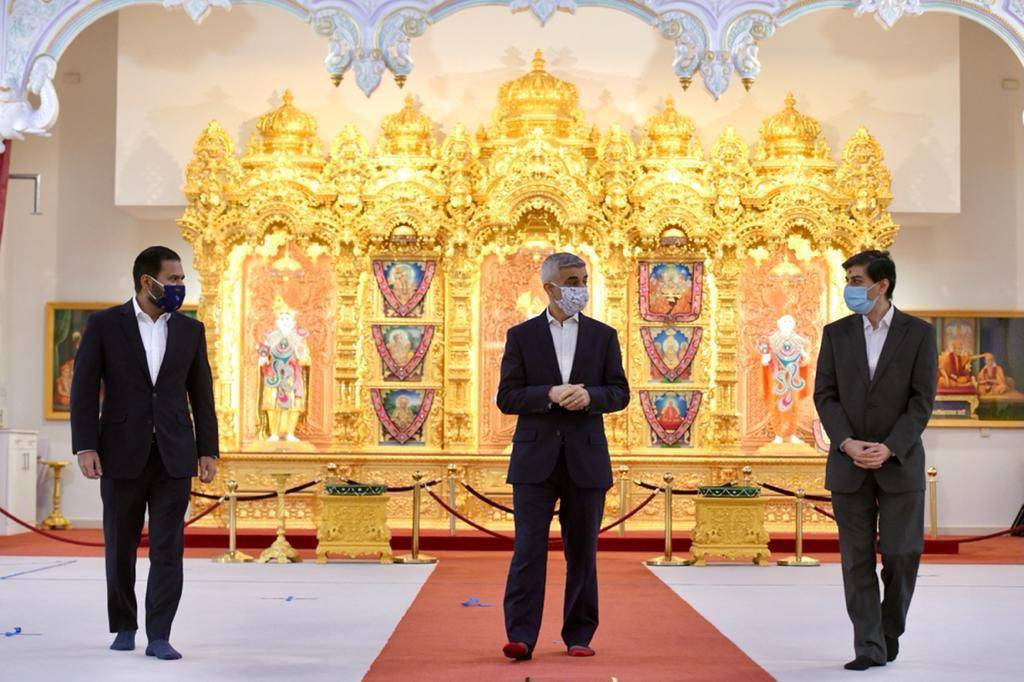 "I am so proud of the role our faith communities have played during the pandemic. From going door to door to make sure people are okay to providing food at food banks. Also to make sure people aren't lonely, at the same time making sure that they provide spiritual guidance and support than people can need. I am incredibly proud of the work our faith communities do anyway but this pandemic has really shown them at their best.
Also Read – NZ's 1st shipment of Covid vaccine to arrive soon: PM
Earlier this month, London has achieved a landmark one million doses of Covid-19 vaccine administered to the citizens and residents as part of the nationwide mass vaccination drive.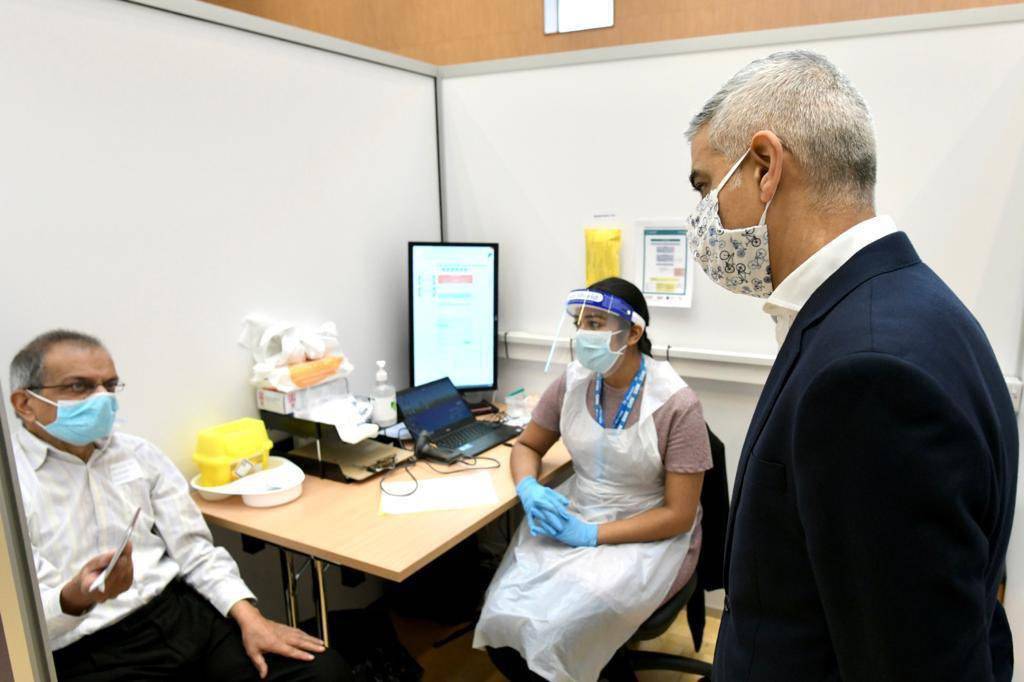 "This has been an incredibly difficult and challenging time for our city, but the vaccine is the light at the end of a dark tunnel. This major milestone is down to the heroic work and dedication of our NHS staff, volunteers and venues who have gone above and beyond to deliver these life-saving vaccinations," Khan said.
"We know there is a long way to go in our fight against coronavirus and it's crucial we do not take our foot off the pedal now. I want millions more to receive the safe and effective vaccine as quickly as possible, and I urge all Londoners to take it up when offered. For now, it's vital we follow the rules and stay at home to protect ourselves, others and our NHS heroes."