Advertisement

Pakistan 'has a long history of using militant proxies to challenge India's military superiority in the region – particularly in Kashmir and Afghanistan. It maintained support for the Taliban and related factions such as the Haqqani network after 2001 to counter what it viewed as a pro-Indian stance from Afghanistan's new leaders' … A special report by Tessa Toms
In the recent visit to the United States, during an interview, when asked about Pakistan's relations and influence over the Taliban, Pakistan's National Security Advisor, Moeed Yusuf was reported saying they have minimum leverage.
Such a statement clearly highlights the level of direct connections between the Pakistani State and the Taliban. Moreover, support for Taliban coming from the highest level of the Pakistani establishment, that of Prime Minister Imran Khan does definitely confirm that these connections exist and are deep rooted at that.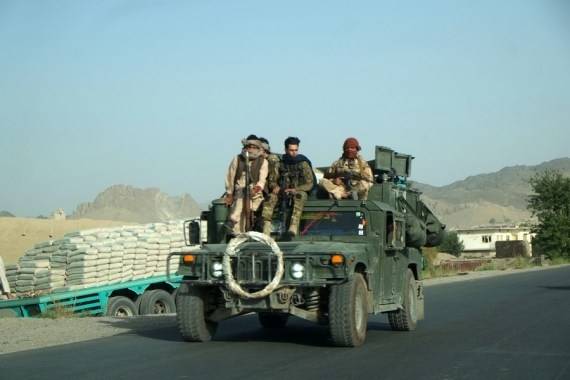 In a recent interview with American broadcaster PBS, Mr. Khan referred to the Taliban as "normal civilians". His response came as a defense on being questioned over longstanding US and Afghan government accusations that Pakistan provides a safe haven to the Taliban.
Recently, in a gathering of the Pashtun Tahafoz Movement (PTM), its leader Manzoor Ahamd Pashteen accused Pakistan of its support to the Taliban in Afghanistan and sought the Pakistani government to end its interference in Afghanistan's internal issues. Concurrently, Pashteen also publically challenged Taliban to stop it's companionship with the Pakistani government claiming that the country is not a friend but a spoiler in Afghanistan.
Addressing thousands in Makin of southern Waziristan, where the PTM gathering was held, Pashteen reiterated that the, "soil of the Pashtun people in Pakistan has always been utilized for heinous purposes to insecure Afghanistan and added that the very policy of warfare is intolerable for them".
Further, Pashteen professed that he will not allow Pakistan to use their soil against Afghanistan. Recently, an editorial in the Afghanistan Times discussed that, 'Pakistan has always supported the Taliban as a destructive force under its proxy war to fully destroy Afghanistan.'
It called for a 'concerted international diplomatic and political action' to end Islamabad's proxy war in order to prevent wide scale massacre of the Afghan people. It reiterated that, 'Pakistan can't deny this because the strongest voices opposing this proxy war are in Pakistan that included members of the country's National Assembly.'
Pakistan is fearing the rise of Afghanistan as a regional power. The unification of Pashtuns and Balochs living on the other side of Durand Line has alarmed Pakistan. Durand Line – the bone of contention between Afghanistan and Pakistan that divides the culturally and traditionally united Pashtuns and Balochs into two countries is once again in news due to the demand for Great Afghanistan.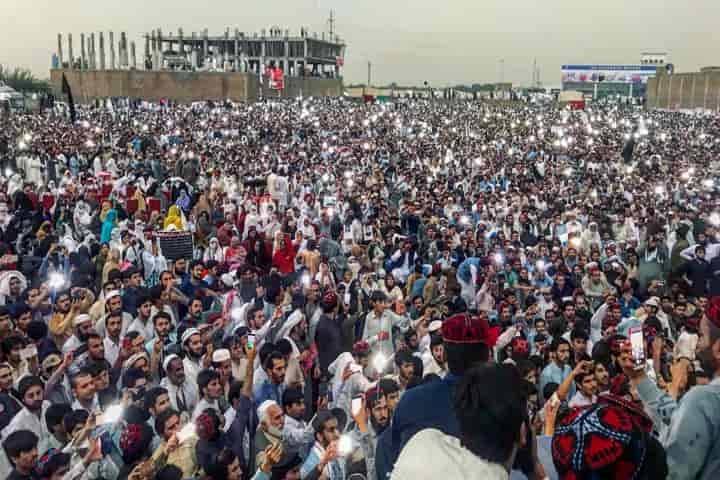 Durand Line was fixed by British civil servant Sir Henry Mortimer Durand and the then Afghan Emir, Abdur Rahman Khan in 1893. It was established in order to mark the respective spheres of influence and also to improve the diplomatic ties between the British establishment in India and the Afghan Kingdom. Afghanistan has opposed the move since then.
Forty years ago Afghanistan experienced its second military coup d'etat within five years. This was a golden chance for the Pakistani government to destabilize the Afghan government, abolish the government's infrastructure and the national army. This would ensure that Afghanistan would not be as powerful to lopsidedly determine the borders with Pakistan.
Afghanistan's Vice President Amrullah Saleh recently tweeted: "The propaganda stunts won't change the reality & improve Pak's image in my country. The reality is that Pak army is the architect, strategic master & low profile supplier of the ongoing full scale terror invasion in my country."
Further, in a response to a tweet by Pakistani NSA Yusuf on spoilers in Kabul, He tweeted: "The National Security / Insecurity Advisor of Pakistan believes Quetta Shura is elected and the government in Kabul is imposed. No effort by him or his colleagues will wash the stain of Afg blood from the forehead of Pak agencies. GHQ/ISI supply trail to terror must stop."
This is not just a mere perception from within the region but also an observation made by many scholars who are studying the region and its geopolitical dynamics. European Foundation for South Asian Studies (EFSAS), a think tank, based in Netherlands stated that Taliban could not have reached the level it has today without Pakistan's unerring backing and support.
Further, it was reported that an academic research paper titled 'Regional Powers and Post-NATO Afghanistan', released by the NATO Defense College (NDC) argued that, 'Pakistan's main aim in Afghanistan is to install an interim government which includes the Taliban.'
It also noted that that Pakistan 'has a long history of using militant proxies to challenge India's military superiority in the region – particularly in Kashmir and Afghanistan. It maintained support for the Taliban and related factions such as the Haqqani network after 2001 to counter what it viewed as a pro-Indian stance from Afghanistan's new leaders'.
The International Forum for Rights and Security (IFFRAS), a think tank based in Canada too in one of its reports 'Pakistan duplicity vis-a-vis Afghanistan' underscored and stressed that the radical elements in both Afghanistan and Pakistan are on a 'greater sense of legitimacy and control over the political situation due to the tacit backing of the Pakistani authorities'.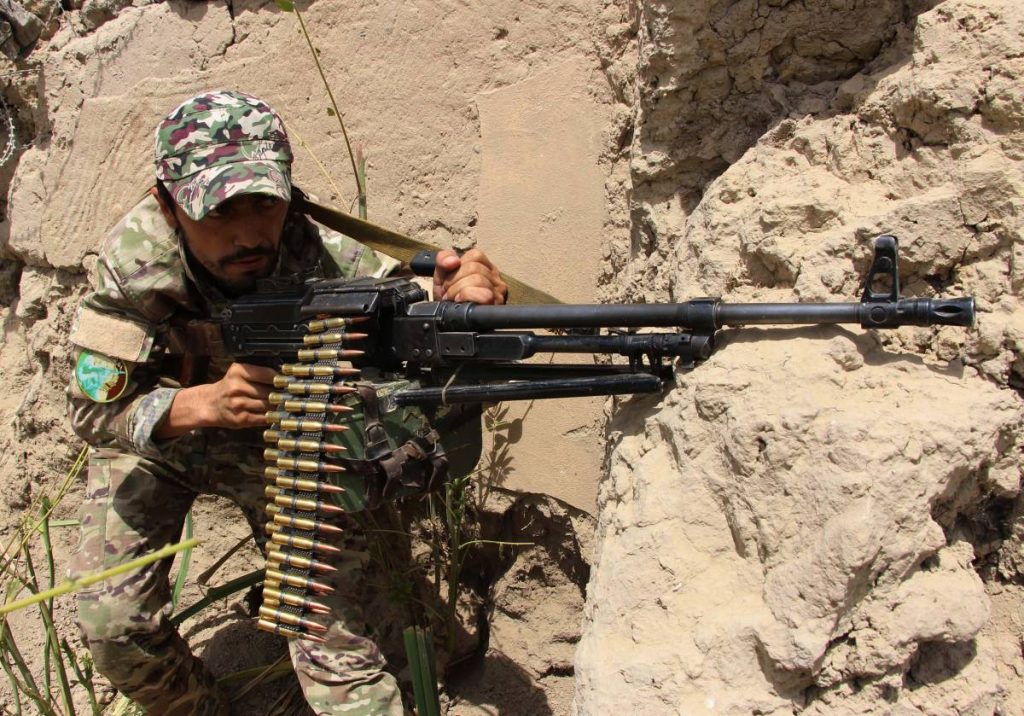 The report observed that, 'about 7,200 Pakistani terrorists are fighting along the Taliban in Afghanistan.'
The report underlined that, 'Terrorists belonging to the Lashkar-e-Toiba (LeT) and Jaish-e-Mohammed (JeM) and from other Pakistan-based groups such as Tehreek-e-Taliban Pakistan (TTP), Lashkar-e-Jhangvi (LeJ), Jamaat-ul- Arhar (JuA), Lashkar-e-Islam and Al Badr have also been spotted fighting alongside the Taliban in sizeable numbers.'
Further, it was also reported that IFFRAS highlighted 'a spurt in fund-raising and recruitment by the Afghan Taliban' within Pakistan, especially in Balochistan. This is facilitated by many of Taliban's top leaders, who are known to be based in Balochistan and form a part of the Quetta Shura. This point was also highlighted by the editorial in the Afghanistan Times, which stated that 'Pakistan has been the Taliban's safest place.'
Pakistan top security officials are reported to admit that Pakistan has given Taliban access to its hospitals, homes, schools, food, money and security and have provided the same to each Taliban fighter and their families. Moreover, Pakistan's support for Taliban goes to the extent of allowing fund raising in Pakistan. Bizarre as it is, still Pakistan expects the world to buy on to its description of unflinching denial of support to the Taliban. Further, there were news reports that Taliban's 'next generation of leaders are being taught in neighbouring Pakistan, financed by the state' and that the Haqqania Seminary is a hotbed of terrorism.
Afghanistan's NSA, Hamdullah Mohib in his recent remarks said that "Every year, the Taliban were defeated in Afghanistan but they had an opportunity to recuperate, to re-recruit people from Madrasas in Pakistan and bring them back the next year. This year, we estimate that 10,000 fighters have come in from Pakistani madrasas to fight in Afghanistan this fighting season and intelligence shows that they could be as many as 15,000 more new recruits coming towards Afghanistan."
Angered by Pakistan's support for Taliban and infiltration of terrorists from across Pakistan resulting in the deteriorating situation in their country, Afghani people have been holding protests inside Afghanistan such as the PTM gathering as well as abroad, like the incident where many Afghani people staged agitations in front of the Pakistan Embassy in London. There is a common feeling across the spectrum that Pakistan wants to keep Afghanistan 'feeble, debilitated and divided'.
The international community must force Pakistan to take genuine practical steps to shut down Taliban bases and put an end to the Taliban recruitment from Pakistan, or else one day it will destroy Pakistan as well.
READ MORE: Pakistan Blames Pashtuns, India, Israel for its 'image problem'
READ MORE: Ghani Ready To Share Power With Taliban