Advertisement

Spreading his wings, Kumar is connecting with the Indian diaspora, especially those corporates with Indian roots, a report by Rahul Laud
KV Kumar – USA resident is soaring to newer heights with his global travel. Spreading his wings , Kumar is connecting with the Indian diaspora, especially those corporates with Indian roots.
He will take a break from the ongoing India visit to launch the Singapore chapter of the Indian American International Chamber of Commerce (IAICC) in the city state. While there, he will meet with senior officials at the US Embassy, prominent Singaporean entrepreneurs and members of the Indian diaspora, informs his office staff . He is the chairman of the (IAICC). Kumar is exploring different countries to carry forward the mission of IAICC.
It is reported that Anandi Iyer will be the Executive Director of the Singapore Chapter of IAICC. She brings decades of experience in media and entrepreneurship to the role.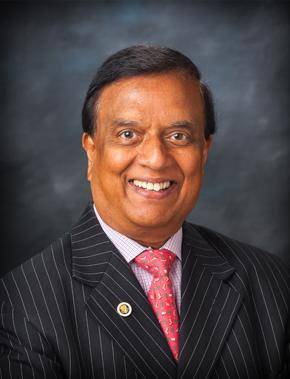 On his trip to India Kumar inaugurated in March 2022 the IAICC 's new Western India HQ at the Bombay Stock Exchange (BSE) .He spent many weeks of the past few months reconnecting with his Indian roots and meeting politicians, businesspersons and bureaucrats all over India. In India he met Nitin Gadkari, Indian Transport Minister and Om Birla, speaker of the Indian Lower House Lok Sabha in the Parliament among a galaxy of other notables.
Kumar's avuncular style belies his substantial contribution to India-US relations, advocating the cause of minorities whether in small business or in gender rights and his commitment to make the trade body he turned around after taking over in 2017 a truly multilateral force. For more information on IAICC visit
www.iaicc.org.
ALSO READ: Begum Akhtar musical to be presented on April 9 at MAC in Bghm