Advertisement

After two house-full shows with standing ovation in London and Manchester, Begum Akhtar, The Musical will be coming to Birmingham, Midlands Arts Centre (MAC) soon followed at Storey's Field Centre, Cambridge on 24th April, reports Rahul Laud
Presented by the renowned Kalakar Arts UK, Begum Akhtar is a live musical based on Ghazal Queen Begum Akhtar's tragic life and music supported by Arts Council England and iKure. The musical is scripted, directed and performed (as Begum Akhtar) by the Founder and CEO of Kalakar Arts UK, Vidushi Chandra Chakraborty, an eminent Hindustani Classical vocalist hailing from the Kirana Gharana.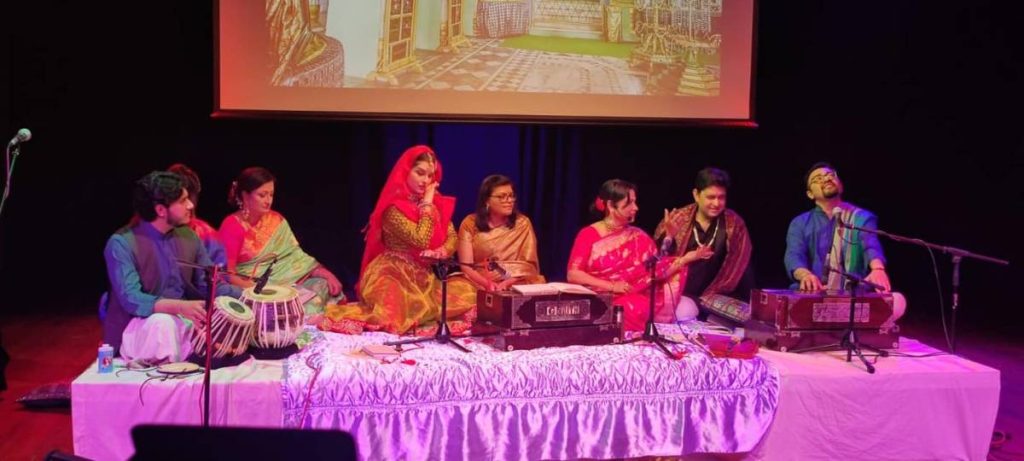 ''This musical is based on the tragic life of Ghazal Queen Begum Akhtar with outstanding acting, dance and of course those unforgettable music that were once performed by Begum Akhtar, said Chandra. Other cast members and musicians include Indrani Datta, Satarupa Ghosh, Maher Ahmed, Anju Roy-Hurst, Sangeeta Srivastav, Natasha Trikha, Dr Imtiaz Ahmed, Aniruddha Bardhan, Shiblu Rahman, Vidhur Prashar, Junaid Ali, Hamit Walia, Aniruddha Mukherjee, Amith Dey, Sourojyoti Basu, Ujjwal Banga, Shantanu Goswami and Kamalbir Singh on violin.
Chandra said, "Kalakar is known for the uniqueness of its shows and so far each show has seen an audience from all over UK, from all communities and cultural backgrounds. There are solo performances by distinguished artists in London but I wanted to stage something different for my audience.'' Hence, the idea of performing live musicals based on life stories of famous musicians, she added.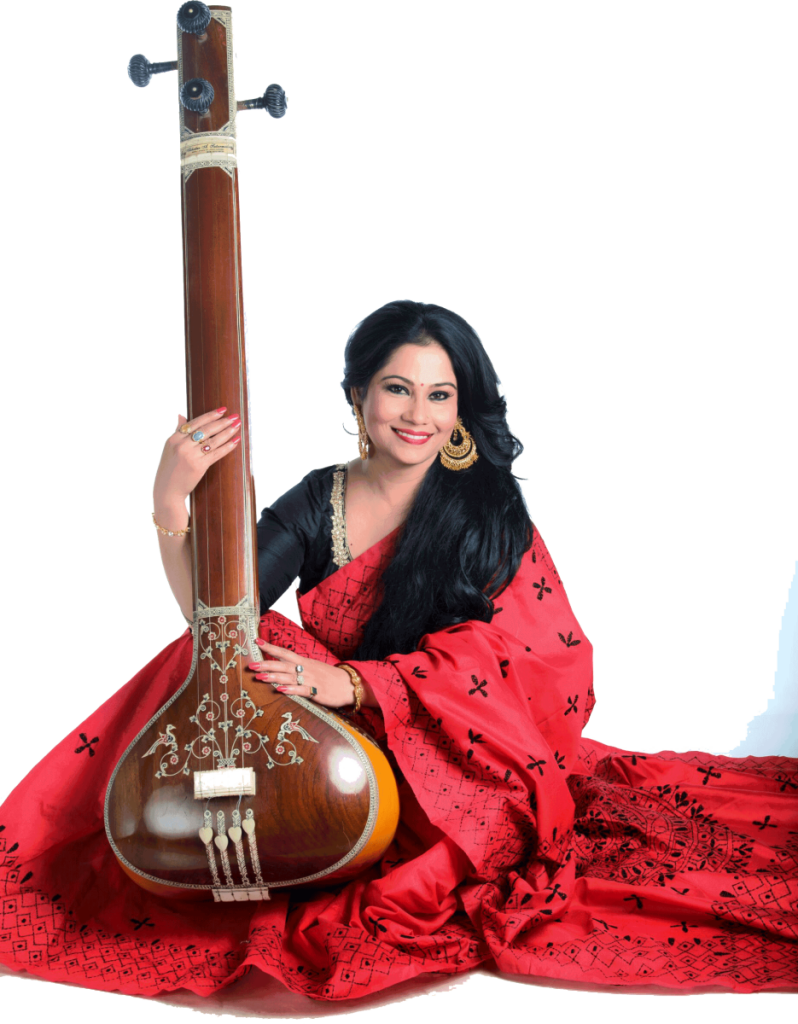 Chandra informs that a lot of research work was conducted to write the musical. This was followed by Begum Akhtar's short form that was performed at Rich Mix (as part of the Bangla Music Festival of Saudha, Society of Poetry and Indian Music in 2018). Before the pandemic the full 2.5 hours musical at Bhartiya Vidya Bhavan and at SOAS (2019 and 2020) was part of Kalakar's repertoire. ''Experiencing a huge demand from the audience, with the support of Arts Council England, we started the UK tour from this year March,'' Chandra pointed out.
Recently Chandra visited Banaras to carry out some more research work for her upcoming project on 'Tawaifs' (courtesans), their music and life. Chandra explains that these visits are part of research '' so that when an audience attend shows, they experience world class music, dance and acting in addition also gain a lot of information about the main characters of the musicals.''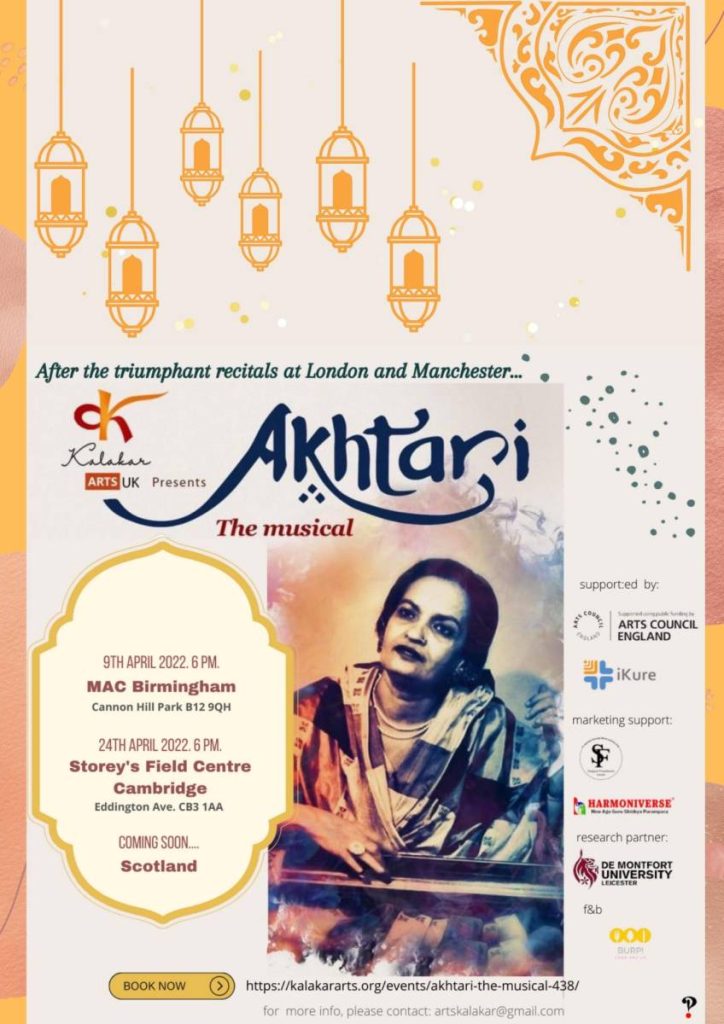 Audience response has been spell binding, informs Chandra. Repeat audience is a unique experience, said Chandra. Contented over her response , she said , ''one member of the regular audience refused to accept a guest pass offered to her saying that the show is so good that she feels honoured by attending and would like to pay for the ticket."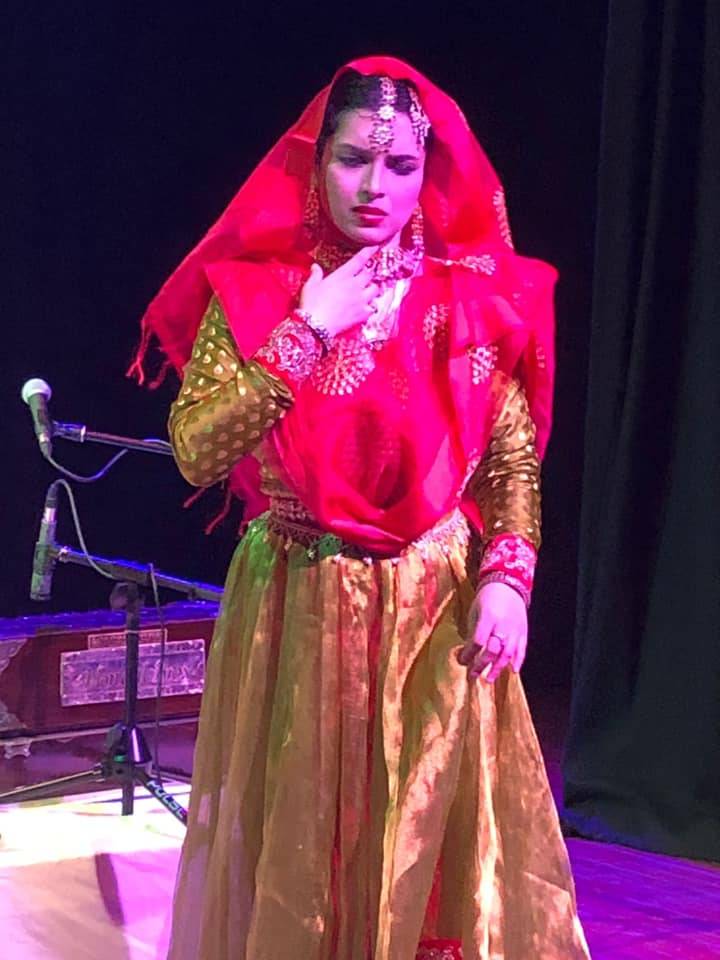 Kalakar Arts UK is here to stay with more projects in the offing.
Ticket link for Birmingham- https://kalakararts.org/events/akhtari-the-musical-438/
Ticket link for Cambridge- https://www.eventbrite.co.uk/e/akhtari-the-musical-tickets-265059168107