Advertisement

The celebration of ' Namste Kuwiait' festival will continue till 28 February 2022 through varied range of like dance performances, singing performances, Yoga, Indian movies etc…reports Asian Lite News
Embassy of India in Kuwait in association with Indian Cultural Network (ICN), Kuwait inaugurated Namaste Kuwait – a week-long celebration of Indian Arts, Music and Dance on the occasion of National Day of Kuwait, on February 20, 2022.
Ambassador of India to Kuwait His Excellency Shri Sibi George and Mrs. Joice Sibi inaugurated the celebration by traditional lighting of lamp. Ambassador, in his inaugural remarks welcomed whole heartedly all the guests, participants and persons from media fraternity and highlighted the richness of Indian Culture and pluralistic civilization. He mentioned that India has supplied indigenously developed vaccines to the World living its 'Whole World is one family' ethos. He also acknowledged the special bond shared by India and Kuwait in bringing cultural affinities between the two friendly nations.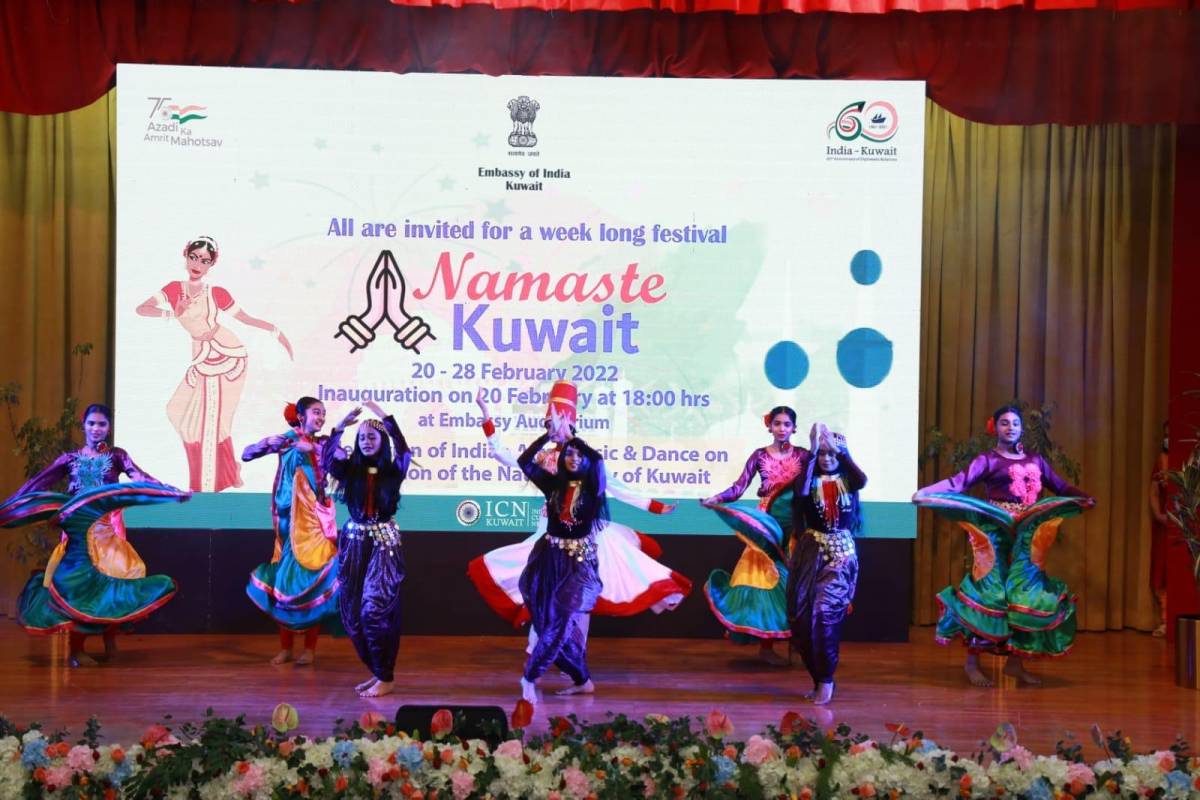 This was followed by dance performances and enthralling singing performances. On this special occasion the Ambassador also released a beautiful album named "Ya Kuwaithee Marhaba", in three languages viz. Arabic, Hindi and Malayalam on the love for India and Kuwait was also released.
The celebration of ' Namste Kuwiait' festival will continue till 28 February 2022 through varied range of like dance performances, singing performances, Yoga, Indian movies etc.
The event received a huge response from Kuwait on embassy's social media.
ALSO READ-'Time To Create A Safety Net'