Advertisement

Maulana Madani stated that the silence of powerful people in the country, and not arresting the perpetrators has tarnished the image of the country all over the world….reports Asian Lite News
A day after the gruesome killing of a tailor in Udaipur, the Jamiat Ulema Hind termed it "un-Islamic" and condemned the killing in the name of the Prophet while demanding the arrest of those responsible for using derogatory language.
Maulana Arshad Madani, President Jamiat Ulama-i-Hind said "the Udaipur incident is a very tragic, un-Islamic and inhumane act, it is highly condemnable. The law of the state would work accordingly in this case as well. As we had opposed mob-lynching in many places, we also consider this inhumane act to be extremely dangerous to law and order. We are always against everyone taking the law into their own hands."
Maulana Madani said that whatever happened due to the derogatory words against the Prophet was bad, but in order to maintain law and order and communal harmony in the country, it is necessary to show tolerance and patience.
He added that just as we oppose this incident, we strongly oppose insulting the dignity of any religious figure or hurting the feelings of those who believe in a religion by using derogatory words.
Maulana Madani stated that the silence of powerful people in the country, and not arresting the perpetrators has tarnished the image of the country all over the world.
"Therefore, we once again demand the government immediately arrest those who have insulted the Prophet and punish them severely according to the law so that no one will dare to do so again in the future, as well as Muslims all over the world can find peace and contentment," he added.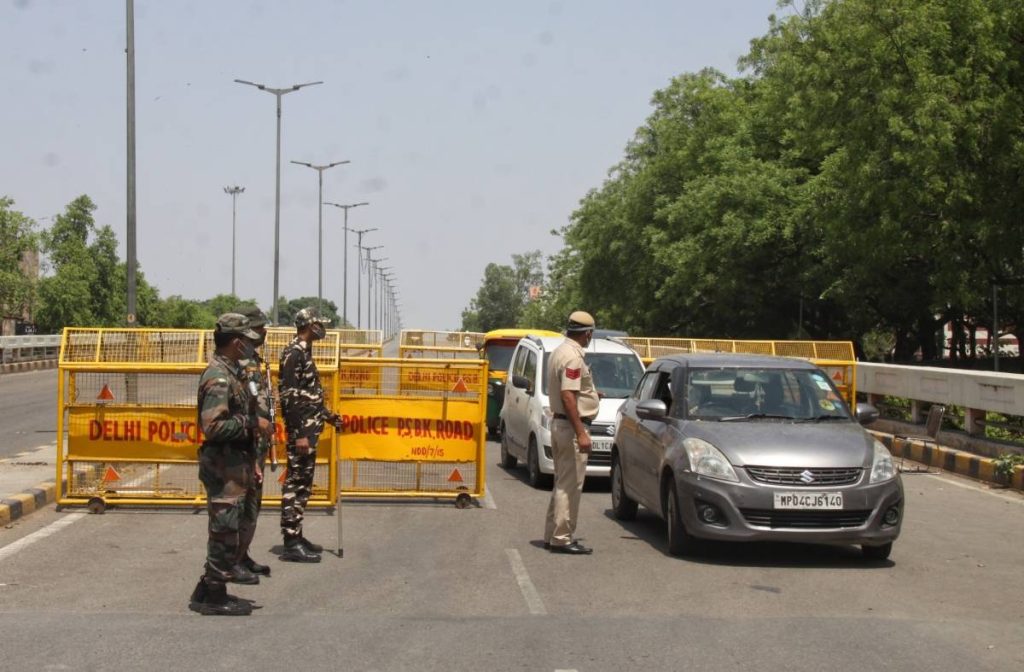 Delhi Police detain 70 Bajrang Dal, VHP workers
Nearly 70 members of right wing outfits Bajrang Dal and Vishva Hindu Parishad (VHP) were detained by the Delhi Police on Wednesday for protesting without due permission at the Jantar Mantar against the gruesome murder of a tailor in Udaipur on Tuesday, an official said.
"Around 70 members of the Bajrang Dal and VHP have been detained from Jantar Mantar who were protesting there without prior permission," said Deputy Commissioner of Police (New Delhi), Amrutha Guguloth.
She further said that no FIR has been registered in this incident.
The members of VHP and Bajrang Dal gathered at the Jantar Mantar and raised slogans against the Udaipur barbarism and demanded justice for the deceased tailor.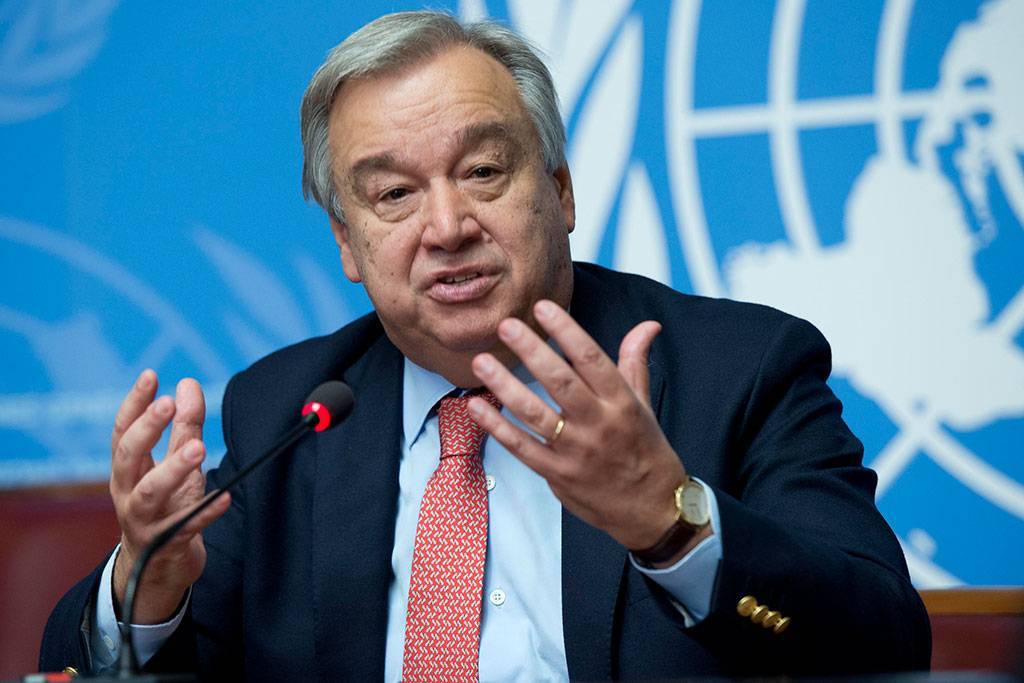 Guterres calls for respecting all religions
UN Secretary-General Antonio Guterres on Wednesday called for "full respect for all religions" in the aftermath of the killing of a Hindu man in Rajasthan's Udaipur.
"We call for the full respect for all religions and for ensuring throughout the world that different communities can live in harmony and peace," his spokesperson Stephane Dujarric said in reply to a question about "the resurgence of religious tensions" in India and Tuesday's killing on Kanhayia Lal, reportedly over a social media comment.
Asked on Tuesday about the arrest of journalist Mohammed Zubair, who is charged with hurting religious sentiments, Dujarric had said: "In any place around the world, it is very important that people be allowed to express themselves freely, journalists be allowed to express themselves freely and without the threat of any harassment."
He was asked on Wednesday to clarify if that applied to journalists' comments about all religions and if it squared with the call for respecting all religions.
"We believe in the fundamental right of expression, of journalists to express themselves, and we also believe in the fundamental need for people to respect other communities and other religions," he said.
"We believe those two statements are very much compatible," he added.
Answering another question on the freedom of the media, he said: "Freedom of the press is freedom of the press, and it applies, for us, universally around the world, in 193 Member States. And those principles remain unchanged and unbowed."
That question was regarding a video statement at the Security Council on Tuesday by Ukraine President Volodymyr Zelensky that journalists who "justified the actions of the Russian Army" would be punished.
Kanhaiya Lal was killed reportedly because of a social media post supporting Nupur Sharma, the suspended BJP spokesperson who had allegedly made comments considered by Muslims as derogatory to their prophet.
Two persons, who allegedly posted a video claiming responsibility for the killing, have been arrested.
Nupur Sharma also faces the same charges as Zubair of hurting religious sentiments, although concerning different faiths.
India has repeatedly criticised what it said were double standards in reacting to "religiophobia".
In the most recent statement on the subject, India's Permanent Representative T.S. Tirumurti told the General Assembly last week, "It's time that UN member states condemned hatred against non-Abrahamic religions as well and stop from being selective in combating religiophobias."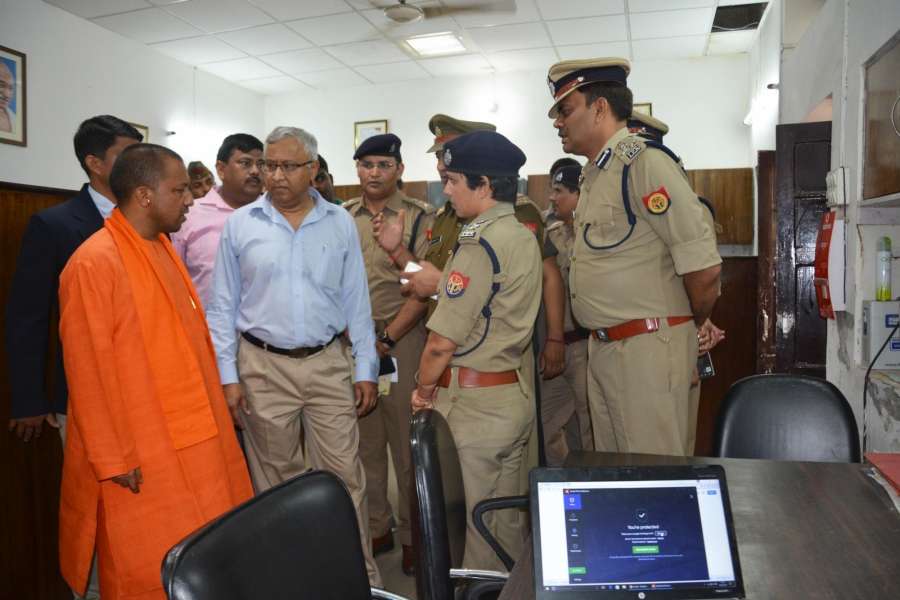 UP bans processions
The BJP government has banned processions and any kind of protest against the Udaipur incident in the state.
Director General of Police (DGP) D.S. Chauhan said security has been stepped up across the state and action would be taken against anyone making provocative remarks.
Additional DG, law and order, Prashant Kumar, said that permission would be needed for any religious or political function on the issue.
Prashant Kumar said police are keeping vigil on social media posts from the headquarters as well as district level.
"We are in touch with the central and state agencies for sharing intelligence inputs and threats and key details are being exchanged," he said.
The ADG said that Uttar Pradesh Police have also opened dialogue with religious leaders to maintain social amity.
The district police chiefs have appealed to citizens neither to post any comment on social media nor share any video related to the Udaipur killing.
Significantly, the Kanwar Yatras are scheduled to begin in mid-July and a senior official said that the situation would be reviewed before the event.