Advertisement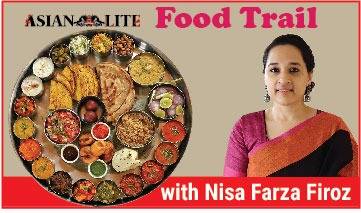 Shortbread cookies are a combination of butter, sugar, and flour. It is a traditional Scottish biscuit usually made from one-part white sugar, two parts butter, and three to four parts plain all-purpose flour. You can pretty much shape it anyway & you can also flavour shortbread with all sorts of ingredients.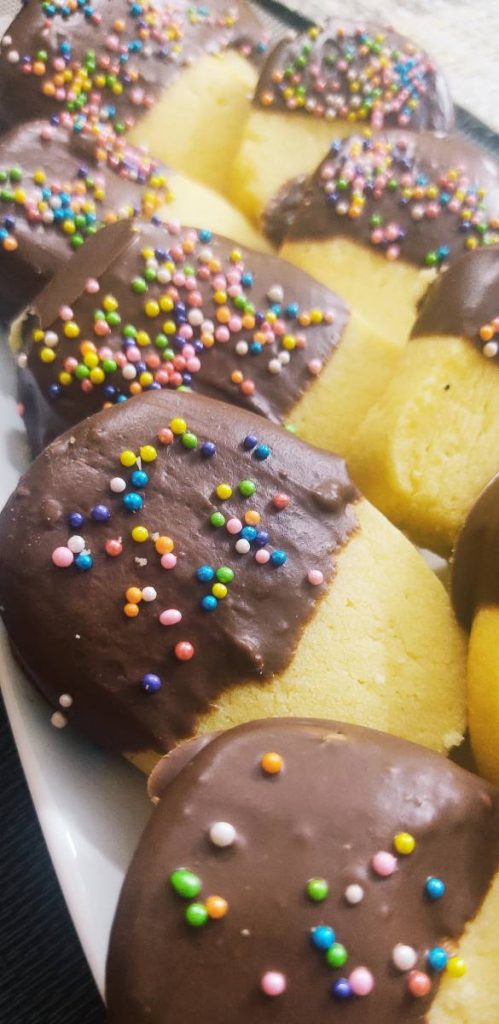 They are crispy and utterly delicious. These cookies are one of my kids favourite and they can be stored for weeks. These cookies are best for Christmas time and cookie exchanges. Decorating these cookies with chocolate and sprinkles makes it more colourful and festive.
These cookies are perfect if you freeze them ahead. You can freeze the dough in an airtight container then pull it out and allow it to rest for 15minutes before you bake them. 
INGREDIENTS
Softened butter- 3/4 cup
Powdered Sugar-1/2cup
Vanilla essence- 1 tsp
All-purpose flour- 13/4 cup
Salt-¼ tsp
For decorating you will need melted chocolate-1/2 cup & Sprinkles
METHOD
In a bowl beat the butter smooth and creamy (for a minute).
Add the sugar, vanilla essence and salt. Mix all these together in a low medium speed until well combined.
Add flour and mix this in a low speed until crumbly cookie dough forms.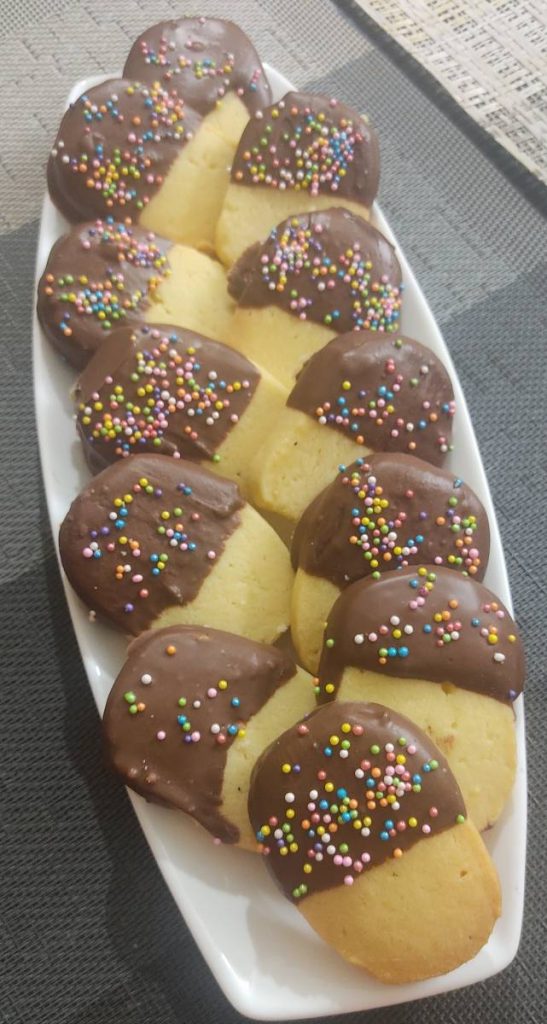 Using your hands knead the dough lightly until it holds together, shape it into a log, making sure the edges are smooth and the dough is perfect. Wrap it in a cling film and refrigerate it for an hour.
Cut the chilled dough in slices about ½ inch and arrange each slice on the baking tray with some space between each cookie.
Preheat the oven for 10 min at 180 degree and bake it for 20 minutes until the edges are golden brown.
Cool the cookies and coat these with melted chocolate and decorate it with some sprinkles.
So, if you are looking for a new Shortbread recipe this Holiday Season, I hope you try these Shortbread Cookies and let me know what you think. Enjoy!
ALSO READ-Try this authentic Kerala dessert with tender coconut