Advertisement

Turkey, Kazakhstan aim to reach 10 bln USD in bilateral trade. Turkey was the first country to recognize Kazakhstan's independence, Tokayev said, stressing that the Kazakh people will never forget this.
Turkey and Kazakhstan aim to reach the target of 10 billion U.S. dollars in bilateral trade, Turkish President Recep Tayyip Erdogan said on Tuesday.
"We evaluated the possibilities of further development and deepening of our cooperation," Erdogan said at a joint press conference held with visiting Kazakh President Kassym-Jomart Tokayev in the capital Ankara.
"The trade volume between Turkey and Kazakhstan exceeded 5.3 billion dollars last year. Thus, we have surpassed our target of 5 billion U.S. dollars in a short time. We will reach our target of 10 billion with speedy steps," Erdogan said.
This year marks the 30th anniversary of the diplomatic relations between the two countries, Erdogan said, adding that the two countries have raised their cooperation to the level of an enhanced strategic partnership.
The two leaders discussed the regional impacts of the Ukrainian crisis and expressed their views for the peaceful resolution. "We are on the same page on the territorial integrity of Ukraine," the Turkish leader added.
For his part, Tokayev called Turkey "a very important strategic partner for Kazakhstan."
Turkey was the first country to recognize Kazakhstan's independence, Tokayev said, stressing that the Kazakh people will never forget this. This is the first state visit to Turkey made by Tokayev after he took office.
The two governments signed 15 agreements in the fields of transportation, defense industry, military intelligence, information technologies, culture, agriculture, transportation, trade, customs, education, youth, communication and archives.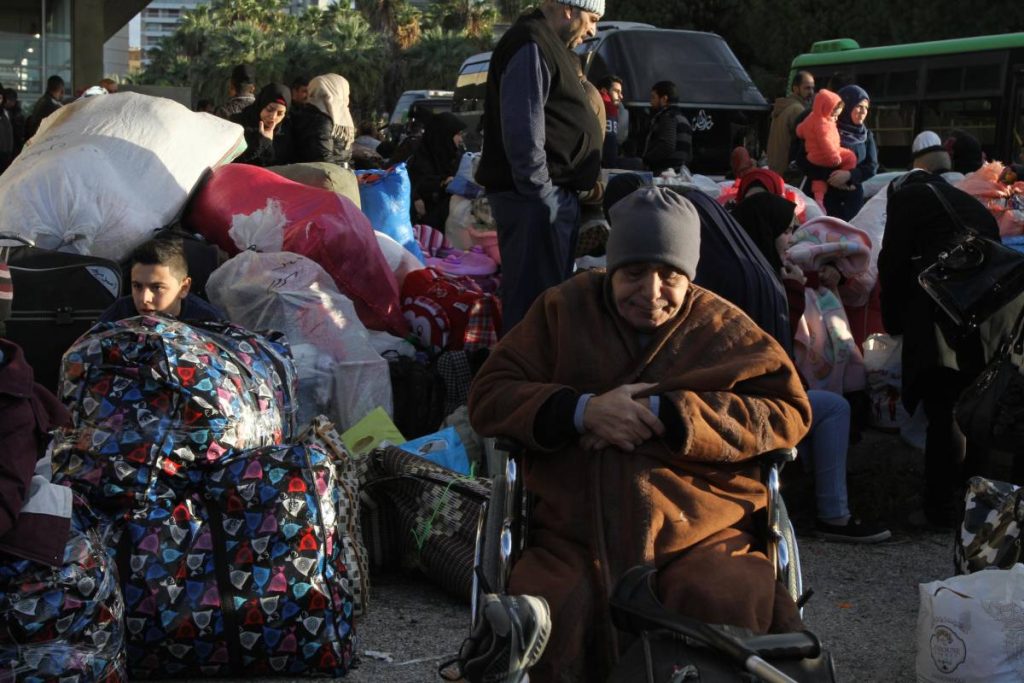 Refugee Crisis
Turkey currently hosts 4,082,693 refugees, 3,762,686 of whom are Syrians, Turkish deputy Interior Minister Ismail Catakli was quoted by daily Hurriyet as saying on Sunday.
As many as 323,859 irregular migrants have been deported during the last 5 years, he was quoted as saying by Xinhua news agency.
In 2022, a total of 21,087 people from 113 different nationalities were deported, topped by Afghanistan with 9,654 people, and Pakistan ranks second with 4,206, he added.
The number of Syrians that voluntarily returned to the "secure" areas in northern Syria is 497,926, Catakli said.
"Turkey is the only country that can manage its immigration policy in line with the law and humanitarian values," he noted.
ALSO READ: UK govt pledges £158 m to support Syrians
The Turkish government has made an effort to stop migration at its source, and the number of Syrians in Turkey has not increased over the last 5 years, he said.
President Erdogan recently announced that the government plans the voluntary return of 1 million Syrians to their homeland as the public hostility to their presence in the country is escalating. The government is building homes and public facilities in northern parts of Syria held by Turkish-backed forces.
Turkey hosts the highest number of Syrian refugees in the world, in addition to several hundred other nationalities, mainly from neighbouring countries. They have been increasingly blamed for many of Turkey's social and economic ills.