Advertisement

The Gulf Cooperation Council has reportedly offered to host a comprehensive peace talks between rival factions in Yemen, including the Iran-backed Houthi militias, in Riyadh, media reported…reports Asian Lite News
The talks are expected to begin on March 27 and would continue for at least one week, according to Arab News report.
A senior government official told Arab News that GCC will invite all Yemeni components, both supporters and oppositions, and "the putschist Houthis would have some seats in the talks."
Former Yemeni government ministers and outspoken politicians such as Ahmed Al-Maysari, Saleh Al-Jabwani and Abdul Aziz Al-Jubari would be invited, it was reported.
Meanwhile, forces of the Saudi-led coalition have repelled advances by the Houthi militia on two fronts in Yemen's oil-rich province of Marib, a military source said.

Coalition airstrikes targeted the Houthi combatants in the western district of Sirwah and southern district of Al-Jubah, just a few miles away from the government-controlled central city of Marib and adjacent Safer oil fields, the source told Xinhua news agency.

"The strikes killed dozens and destroying several of their vehicles, forcing them (Houthis) to retreat," he added.

Meanwhile, the coalition said it launched 12 airstrikes on the Houthi militia in Marib in the past 24 hours, destroying eight vehicles and inflicting heavy casualties on the militia group, Riyadh's Al-Arabiya TV reported.

Houthi media also reported the coalition airstrikes in Marib but did not provide details.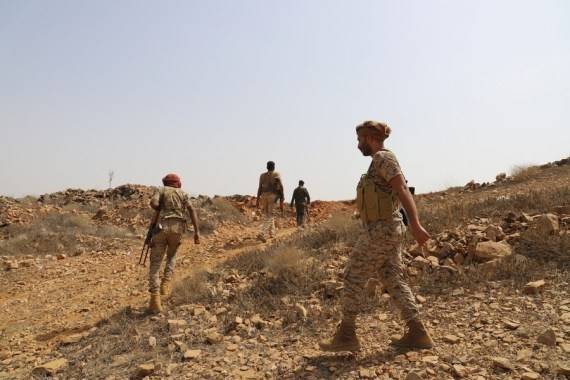 The Houthi rebels have recently lost several strategic districts in the oil-rich central-south province of Shabwa and the central province of Marib.

Yemen has been mired in a civil war since late 2014 when the Iran-backed Houthi militia seized control of several northern provinces and forced the Saudi-backed government army of President Abd-Rabbu Mansour Hadi out of the capital Sanaa.
Last week, the United Nations Children's Fund (UNICEF) announced that 10,200 children were killed or injured since the conflict escalated in Yemen nearly seven years ago.
"The actual number is likely much higher," UNICEF Representative to Yemen Philippe Duamelle said in a statement.
ALSO READ: Saudi-led coalition repels Houthi militia in Yemen's Marib
"Following the intensification of the conflict in 2021, violence has continued to escalate this year and as always children are the first and most to suffer," Duamelle said.
Just over the first two months of this year, 47 children were reportedly killed or maimed in several locations across Yemen, he added.
The statement noted that "violence, misery and grief have been commonplace in Yemen with severe consequences on millions of children and families. It is high time that a sustainable political solution is reached for people and their children to finally live in the peace they so well deserve. (with inputs from ANI/Xinhua)