Advertisement

The delegation from Jammu and Kashmir led by the Lieutenant Governor (LG) Manoj Sinha will participate in various bilateral meetings during the J&K week, reports Asian Lite Newsdesk
The Union Territory (UT) of Jammu and Kashmir (J&K) is set to showcase the investment opportunities in the region as the India Pavilion at Expo 2020 Dubai is hosting the J&K week starting 3rd January.
As part of the week, Manoj Sinha, Lieutenant Governor (LG) of Union Territory of J&K along with other government officials from the UT will hold various G2B, B2G and G2G meetings and invite global investors to invest across key sectors like tourism, handloom & handicraft, food processing among others.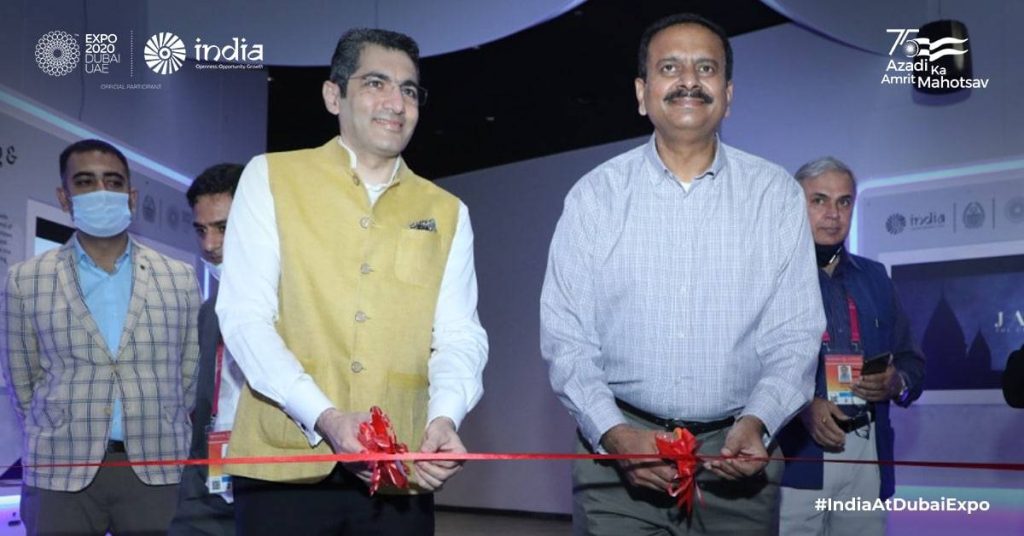 The J&K delegation led by the LG will participate in various bilateral meetings during the week. A special speech on, 'Development after UT' will be hosted on 6th January where the LG will talk about the initiatives taken by the Government of J&K in ensuring growth across different sectors.
Given the prominence of J&K as a tourist destination, the UT will also participate in a joint session with Ministry of Tourism, Government on India on 12th January.
The vision of the UT of J&K is to promote balanced growth of industry and commerce through sustainable utilization of natural resources and development of human skills.
With this vision, the Government of J&K is working towards creating an enabling and entrepreneurial friendly environment which will facilitate the sustainable growth and development of industrial enterprises including Cottage and Village industries.
The UT is aiming to encourage new investment in industries and facilitate new entrepreneurs. With the focus on growth in these areas, the UT is also working towards encouraging and creating conditions that will enable the promotion of human resource skills, creation of new employment opportunities and development of new designs in the Handloom and Handicrafts sector.
The J&K week at India Pavilion will also be attended by dignitaries including Arun Kumar Mehta, IAS, Chief Secretary, UT J&K, Ranjan Prakash Thakur, IRTS, Principal Secretary, Industries and Commerce, UT of J&K, Sarmad Hafeez, IAS, Secretary, Tourism, UT J&K, Mehmood Ahmad Shah, Director, Industries, Kashmir, Ghulam Nabi Yatoo, Director, Tourism, Kashmir, Vivekanand Rai, Director, Tourism, Kashmir and Bakshi Javed Humayun, Director SKICC, UT of J&K among other officials.
The J&K Week will conclude on 13th January 2022.
In October last year, Jammu and Kashmir administration had signed a Memorandum of Understanding (MoU) with the Dubai government for real estate development, industrial parks, IT towers, multipurpose towers, logistics, medical colleges, super specialty hospitals and more.
The MoU will see discussions take place on a multi-modal logistics park and hub in Jammu, comprising warehouses and specialised storage solutions that will also encourage inter-modal transfer of containers, bulk and break-bulk cargo.
In December, the J&K government had signed a deal with University College Birmingham (UCB) at India Global Forum, Dubai to explore potential progression opportunities through institutional partnership with vocational colleges and universities in the valley.
ALSO READ: UP makes strong pitch to global investors at Expo
As per an official release, for the first time, UCB has decided to set up an office in Jammu and Kashmir to tie up with local educational institutions, facilitate academic exchange programmes and enable students to secure admissions at reduced fees.
In a significant step towards developing the education sector in Jammu and Kashmir through this MoU, the administration aims to achieve skill development or upskilling of students in a variety of different subject areas and levels besides exploring opportunities for collaboration in teaching and research fields.
The objective of the MoU is to provide a framework within which the parties will seek to develop a formal relationship in exchange for undergraduate/graduate students, technical programs, academic mobility, teaching and research programs. The document would be valid for a period of three years.