Advertisement

The Metropolitan Police Service is investigating a "number of events" at Downing Street and Whitehall for potential breaches of Covid restrictions….reports Asian Lite News
Prime Minister Boris Johnson under pressure to quit his post as Metropolitan Police launched an investigation into his rule breaking "work" parties at No10. In the latest revelation, the prime minister attended a birthday party organised by his wife Carrie Symonds.
The celebration, involving about 30 people in the cabinet room, took place just before Johnson was due to chair a Covid strategy meeting to discuss the route out of lockdown. Among those said to have attended included Martin Reynolds, Johnson's principal private secretary, who had previously invited more than 100 staff to a drinks party on May 20, 2020.
The Metropolitan Police Service is investigating a "number of events" at Downing Street and Whitehall for potential breaches of Covid restrictions. Commissioner Cressida Dick says the move follows information from the Cabinet Office inquiry team and her officers' assessment.
The commissioner says it would not normally be proportionate for officers to investigate historical allegations of lockdown breaches. But investigations have been carried out into "serious and flagrant" cases where evidence exists, she added.
It comes as a June 2020 birthday gathering with cake – first reported by ITV News – puts fresh pressure on the PM. Downing Street does not dispute it took place but says Boris Johnson was there for less than 10 minutes.
Meanwhile, Labour's deputy leader Angela Rayner welcomed the police investigation.
But she's questioned how Boris Johnson can remain as prime minister with No 10 under police investigation.
She describes the PM as a "national distraction" and has again called on him to "do the decent thing and resign".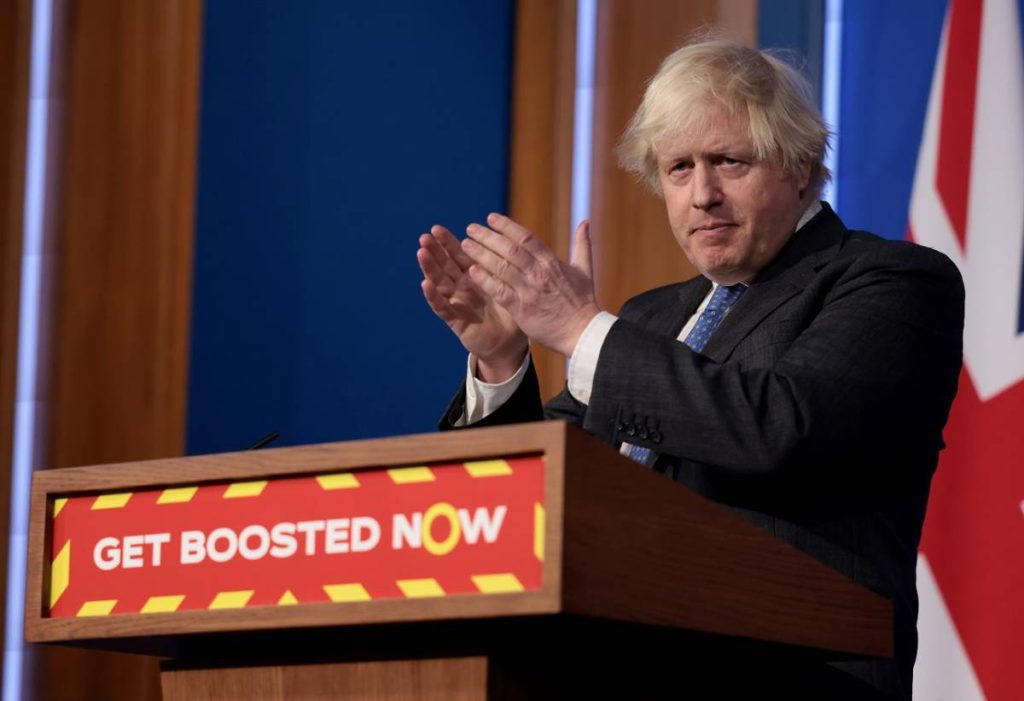 Trouble Time For Boris
The latest claim comes as the prime minister fights for survival amid a growing scandal over lockdown parties at Downing Street attended by him and his staff, currently the subject of an investigation by a senior civil servant.
ITV reported that Johnson's then-fiance Carrie Symonds, who has since become the PM's wife, organised a surprise party for his 56th birthday on June 19, 2020 with up to 30 staff attending.
Under the rules in force at the time, social gatherings were only permitted between 6 people outside.
Johnson had recently urged the public to "show restraint and respect the rules".
The ITV report said it understood that those present in the Cabinet Room, a meeting room at 10 Downing Street, included an interior designer who was working on the prime minister's flat but was not a member of his staff, Lulu Lytle.
It alleged that Symonds and Lytle presented Johnson with a cake and his staff sang happy birthday at a party lasting around half an hour.
Downing Street said that staff gathered briefly after a meeting and Johnson attended for less than 10 minutes.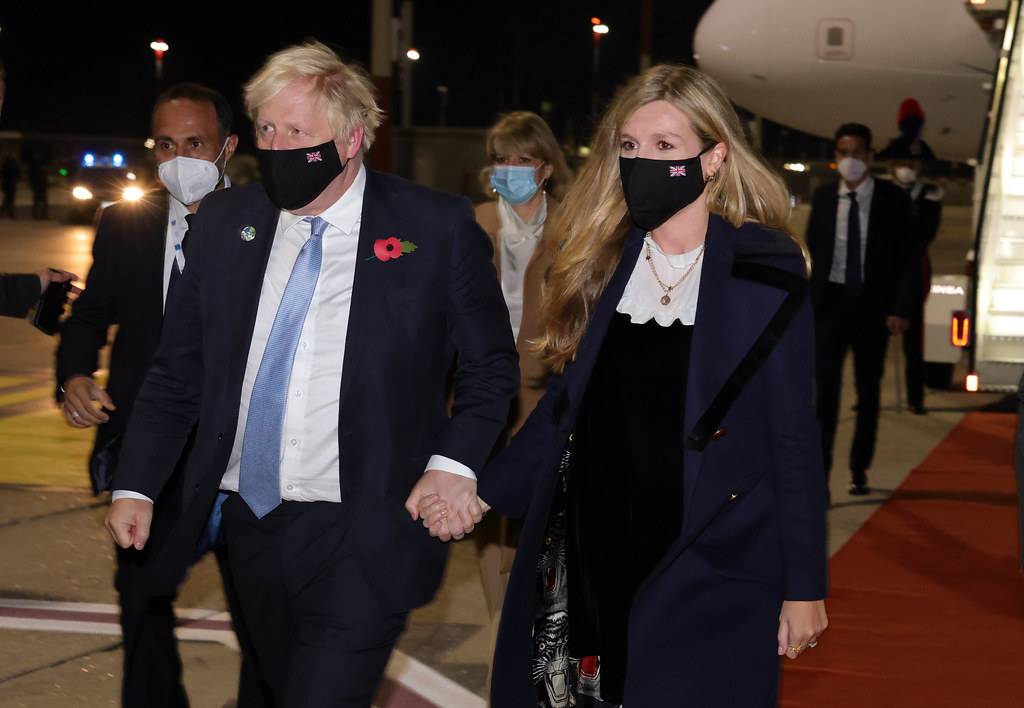 It denied as "totally untrue" a second allegation that the prime minister held a separate party that evening with family friends, saying he met a small number of family members outside.
Critics have accused Johnson of lying to parliament about what he knew and when, with regard to boozy parties held in Downing Street in apparent breach of his own government's Covid rules over the past two years.
Johnson's former closest aide, Dominic Cummings, warned on his blog on Monday that "other damaging stories will come out until he (Johnson) is gone".
The prime minister faces a "no confidence" vote if at least 54 MPs from his party submit letters calling for this.
"The prime minister is a national distraction," opposition Labour leader Keir Starmer told Sky News in response to the latest allegation.
"In the national interest, he's just got to go."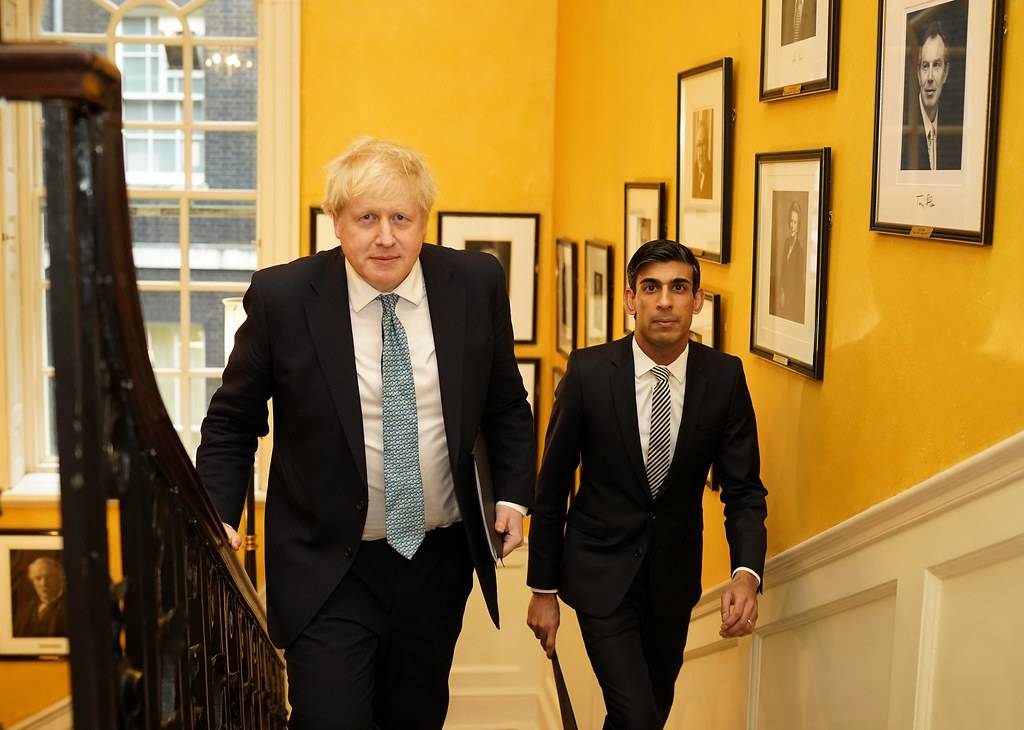 Differences within party
The two senior cabinet ministers of Indian origin in the British government – Chancellor of the Exchequer Rishi Sunak and Home Secretary Priti Patel – do not appear to be on the same page as far as support to Prime Minister Boris Johnson is concerned. Sunak's endorsement of his boss is seen by British media as "tepid", as compared Patels wholesome loyalty to the incumbent of 10 Downing Street.
The Independent reported: "Cabinet divisions the Downing Street party scandal have widened as Priti Patel appeared to criticise Rishi Sunak for declining to back the Prime Minister fully." She was seemingly referring to Sunak's absence from "Prime Minister's Questions" slot in the House of Commons at which Johnson tendered a grovelling apology and was pilloried by the Leader of Opposition Sir Keir Starmer.
Sunak was, in fact, on a visit to Devon, some 225 miles away from London, and only tweeted a message eight hours after the event. His carefully worded message said: "The PM was right to apologise and I support his request for patience while Sue Gray carries out her enquiry."
Gray is a senior civil servant, who has been entrusted with the onerous and unenviable task of investigating into 17 odd parties reportedly held at Downing Street during Covid lockdowns. Her brief is to find out if these were social gatherings and, so, broke the law. Johnson's prime ministership is said to hinge on her discovery, although, technically, whether he violated the ministerial code by having knowledge of or attending non-work get-togethers, may not be her remit. There is separately the more serious issue of Johnson misleading Parliament, which is reason for a resignation. Gray's report is expected next week.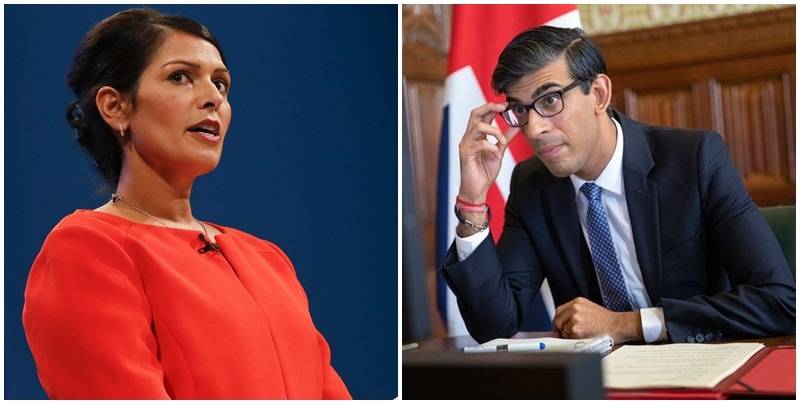 Asked on Sky News if she agreed with Sunak's "lukewarm support" for Johnson's apology in the Commons, Patel replied: "No! On the contrary, I have publicly supported the Prime Minister and actually you're speaking to the Home Secretary who spends all my time day in day out supporting the Prime Minister, his agenda of delivering on the people's priorities and the work that we do."
Johnson is in trouble on various fronts, from accepting a donation from a businessman to refurbish his official residence – a significant part of which he allegedly failed to declare, as is mandatory under ministerial and MPs' codes in the United Kingdom – and about he and his office serially violating Covid-19 lockdown laws introduced by his government and ratified by Parliament since 2020.
Rather notoriously, there was a garden party at Downing Street on May 20, 2020 during the height of restrictions on the public, where 100 people were invited and asked to "bring you own bottle" or "BYOB". The invitation went out from Johnson's Principal Private Secretary and was attended by the Prime Minister and his wife Carrie. His explanation that he thought it was a work meeting and didn't know it the assembly contravened the existing law has been rejected by an overwhelming section of Britons in opinion polls.