Advertisement

Noting nearly half the world's population was already vulnerable to increasingly dangerous climate impacts, the United Nations climate science report called for drastic action on a huge scale, reports Asian Lite News
Climate change is upon us and humanity is far from ready, the United Nations climate science panel warned in a major report on Monday.
Noting nearly half the world's population was already vulnerable to increasingly dangerous climate impacts, the report called for drastic action on a huge scale.
Climate change is likely going to make the world sicker, hungrier, poorer and way more dangerous by 2040 with an "unavoidable" increase in risks, and there remained only "a brief and rapidly closing window of opportunity to secure a liveable and sustainable future for all", said the report.
The UN Intergovernmental Panel on Climate Change's (IPCC) study on Monday said if human-caused global warming was not limited to just another couple tenths of a degree, an Earth now struck regularly by deadly heat, fires, floods and drought in future decades will degrade in 127 ways – with some being "potentially irreversible".
It pressed governments to quickly cut heat-trapping carbon emissions.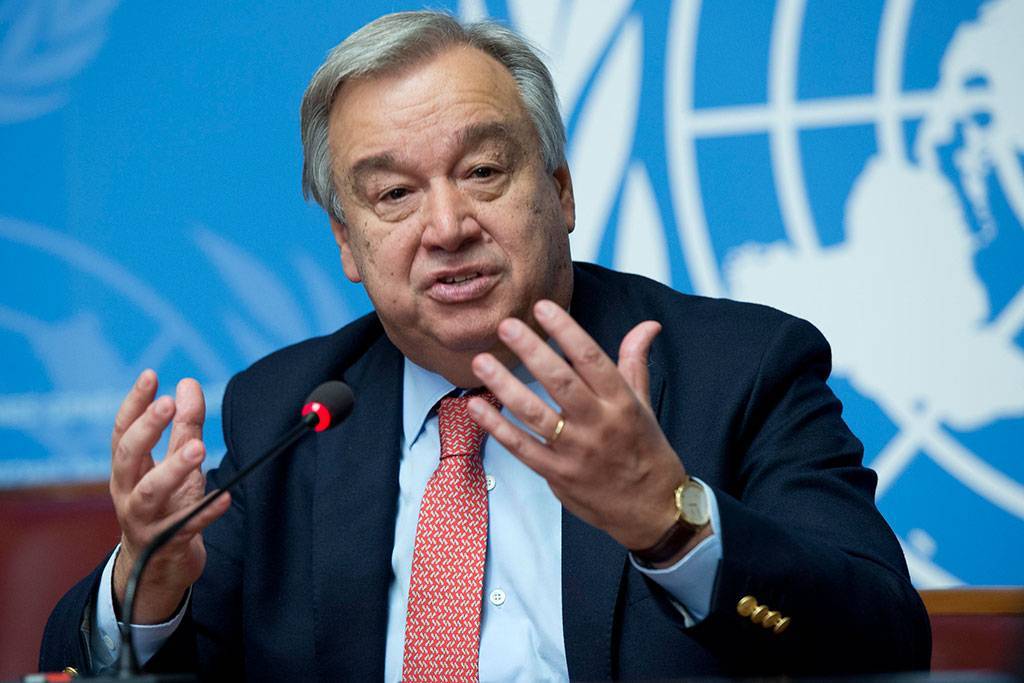 "Adaptation saves lives," UN Secretary-General Antonio Guterres said with the report's release. "As climate impacts worsen – and they will – scaling up investments will be essential for survival… The delay means death."
3.3 billion affected
The 3,675-page report is the latest in a series by the IPCC detailing the global consensus on climate science. This report, however, focused on how nature and societies are being affected and what they can do to adapt.
Children today who may still be alive in the year 2100 are going to experience four times more climate extremes than they do now even with only a few more tenths of a degree of warming over today's heat.
But if temperatures increase nearly two more degrees Celsius from now (3.4 degrees Fahrenheit), they would feel five times the floods, storms, drought and heatwaves, according to the collection of scientists at the IPCC.
Already, at least 3.3 billion people's daily lives "are highly vulnerable to climate change" and 15 times more likely to die from extreme weather, the report said.
What does it mean for India?
Globally human-induced heat and humidity will create conditions beyond human tolerance if emissions are not rapidly eliminated. India is among the places that will experience these intolerable conditions, the Intergovernmental Panel on Climate Change (IPCC), a United Nations body, said on Monday.
The landmark report refers to wet-bulb temperatures, a measure that combines heat and humidity. A wet-bulb temperature of 31 degrees Celsius is extremely dangerous for humans, while a value of 35 degrees is unsurvivable for more than about six hours, even for fit and healthy adults resting in the shade.
Even below these levels the heat can be deadly, especially for old or young people or those doing hard physical work.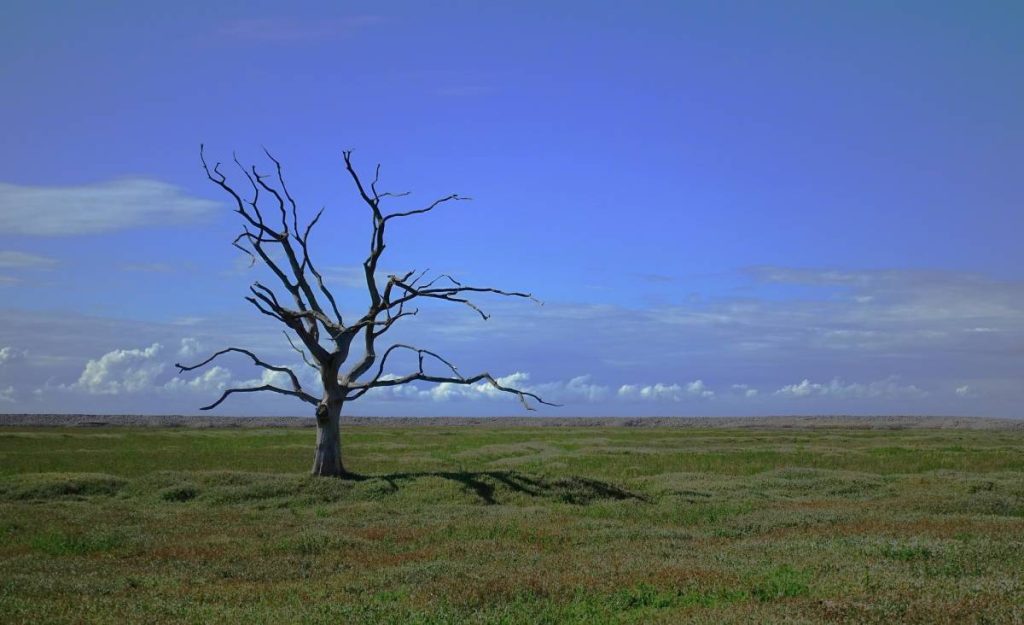 Currently, wet-bulb temperatures in India rarely exceed 31 degrees, with most of the country experiencing maximum wet-bulb temperatures of 25-30 degrees, according to a study cited by the UN body in its report that is the summary for policymakers of the Working Group II contribution to the Sixth Assessment Report.
The Working Group II report is titled "Climate Change 2022: Impacts, Adaptation and Vulnerability".
It notes that if emissions are cut, but only by the levels currently promised, many parts of northern and coastal India would reach extremely dangerous wet-bulb temperatures of over 31 degrees towards the end of the century; if emissions continue to rise, wet-bulb temperatures will approach or exceed the unsurvivable limit of 35 degrees over much of India, with the majority of the country reaching wet-bulb temperatures of 31 degrees or more.
The study also mentions that under RCP8.5 (high emissions scenario), at the end of the century, Lucknow and Patna are among the cities predicted to reach wet-bulb temperatures of 35 degrees if emissions continue to rise, while Bhubaneswar, Chennai, Mumbai, Indore and Ahmedabad are all identified as at risk of reaching wet-bulb temperatures of 32-34 degrees with continued emissions.
Overall, Assam, Meghalaya, Tripura, West Bengal, Bihar, Jharkhand, Odisha, Chhattisgarh, Uttar Pradesh, Haryana and Punjab will be the most severely affected, but if emissions continue to increase, all Indian states will have regions that experience wet-bulb 30 degrees or more by the end of the century.
In South Asia particularly, intense heat waves of longer duration and higher frequency are projected with medium confidence over India.
At the city-level, these projections could translate into significant impacts: at 1.5 degrees, on average, Kolkata will experience heat equivalent to the 2015 record heat waves every year and under two degrees warming, it could expect such heat annually.
Critically, the impact of extreme heat is experienced disproportionately within cities with the poorest populations and those with lower access to green spaces are affected the most.
The sea-level rise will threaten people, land use patterns and infrastructure in India.
The global sea levels will likely rise 44cm-76cm this century if governments meet their current emission-cutting pledges. With faster emission cuts, the increase could be limited to 28cm-55cm. But with higher emissions, and if ice sheets collapse more quickly than expected, sea levels could rise as much as two metres this century.
As sea levels rise, more land will be submerged, flooded regularly, eroded, or become unsuitable for agriculture due to saltwater intrusion.
India is one of the most vulnerable countries globally in terms of the population that will be affected by sea-level rise.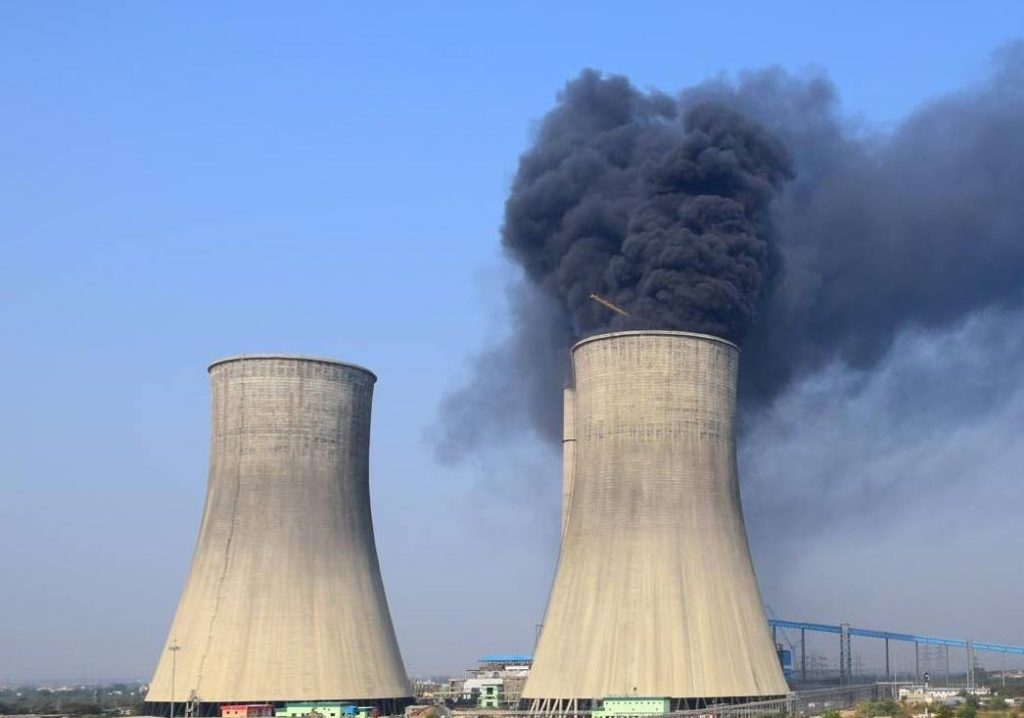 By the middle of the century, around 35 million people in India could face annual coastal flooding, with 45-50 million at risk by the end of the century if emissions are high — with far fewer at risk if emissions are lower, according to a study cited by the IPCC report.
The economic costs of sea-level rise and river flooding for India would also be among the highest in the world. Direct damage is estimated at between $24 billion if emissions are cut only about as rapidly as currently promised, and $36 billion, if emissions are high and ice sheets are unstable, according to another study cited by the report.
ALSO READ-Sitharaman budget commits to fight climate change with clean energy