Advertisement

The Canada-based Baloch activist said that China is the new colonial power while Pakistan is bankrupt, adding that the day Balochistan gets independence, Pakistan will be on its knees…reports Rahul Kumar
Hitting out at the mega billion dollar China Pakistan Economic Corridor (CPEC) that seeks to link China with the Arabian Sea through the length of Pakistan, Baloch activist Naela Quadri said that the CPEC is a military project because China wants a military port in Gwadar.

Quadri is visiting Delhi as part of an India tour to raise support for the independence of war-torn Balochistan from Pakistan.

Quadri said: "No country has the right to sell Balochistan's ports as this is disputed land since 1948. Not only China and Pakistan but even Barrick Gold should refrain from mining in Balochistan till it is independent". She was referring to the Canada-based company that had signed an agreement with the Imran Khan government to dig up minerals in Balochistan.

The Canada-based Baloch activist said that China is the new colonial power while Pakistan is bankrupt, adding that the day Balochistan gets independence, Pakistan will be on its knees. "Pakistan has sold our resources to China. The day China entered Balochistan, Pakistan's human rights violations turned into a genocide," she alleged.

China's CPEC, a massive infrastructure project, seeks to connect Pakistan's Gwadar Port with north-west China's Xinjiang region through a network of road, rail and port projects. Baloch rebels have carried out a number of attacks against Chinese nationals and also against the CPEC infrastructure.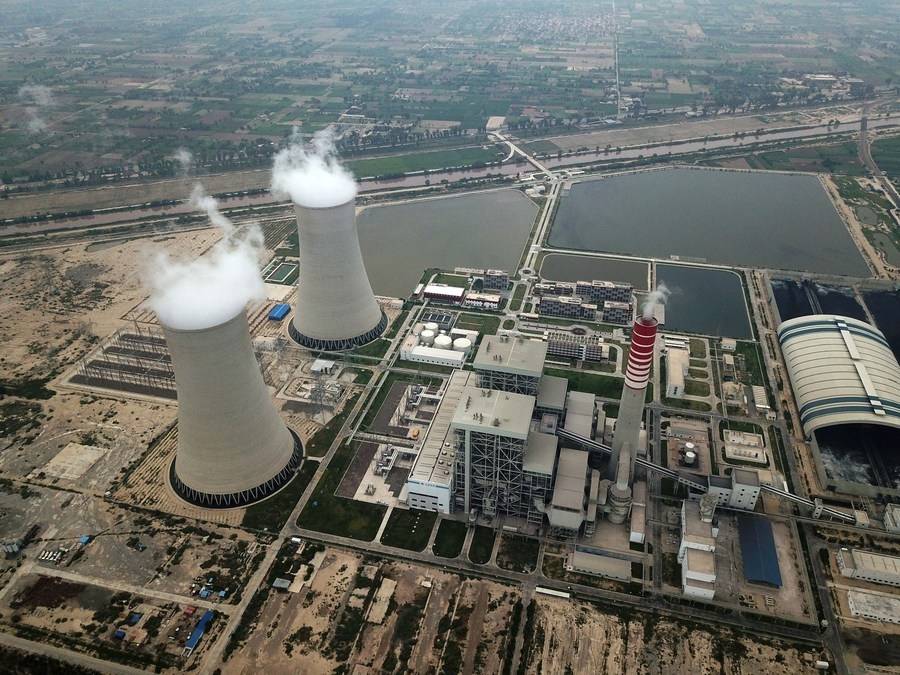 Quadri said that to source international loans, Pakistan even shows Balochistan resources to its future lenders.

About her India visit, she said that she is here to raise support for the government-in-exile. Quadri said that many Western countries have lent support to the Baloch government-in-exile and more will follow soon.

She added that the Baloch want India to raise their issue at the United Nations. Referring to India as a power, she said: "In India, I have been meeting civil society organisations which is empowering. I got a lot of courage from these meetings. We have a lot of expectations of support from India."

Congratulating President-elect Droupadi Murmu, Qadri said said that she appeals to the new President to show solidarity with Baloch women who are being tortured and shamed by the Pakistani security forces. "Pakistan is doing to our women what it had done to the women in the Bangladesh war".

Highlighting the killings by the Pakistani armed forces, Qadri said that kidnapped Baloch people are dropped from helicopters on hilltops. "Nearly 55,000 Baloch people are in the torture cells of the Pakistan army which is doing fake encounters of doctors, engineers, writers and students. These are people who have not seen sunlight and are regularly tortured."

Many activists joined her on stage from different faiths and groups. Prominent among them was Acharya Yeshi, former speaker of the Tibetan government-in-exile.

Yeshi said that many activists for freedom struggle from different regions have been visiting Delhi for support and they succeeded in their cause. He said: "India has played an important role in the Tibetan struggle against China. All governments since Jawaharlal Nehru's time have supported us."

Taking a dig at China he said that China brought about the downfall of Sri Lanka. "It is not in China's nature to help the neighbouring countries of India. They will all collapse under China's debt".

Highlighting the role that India has played in bringing peace to the region, Yeshi said: "India has given shelter to a lot of communities from outside the country. They have come to India and live here in peace". Making a case for solidarity with the Baloch, Yeshi said that the different faiths and communities have to unite to support each other for a peaceful and independent Balochistan."

Baloch people living in India thronged the venue to meet Qadri. Many Baloch, particularly from the Hindu community, have become Indian citizens and vowed to continue the battle for an indpendent Baloch nation.

(The content is being carried under an arrangement with indianarrative.com)