Advertisement

Project Kuiper is an initiative to launch a constellation of Low Earth Orbit satellites that will provide low-latency, high-speed broadband connectivity to unserved and underserved communities around the world….reports Asian Lite news
As Elon Musk-run SpaceX abandoned its affordable internet project Starlink in India, Amazon has ramped up its efforts to launch its fast and cheaper internet service called 'Project Kuiper' in the country.
The company has posted several job openings for Project Kuiper in the country. One job posting in Bengaluru seeks to hire a manager to "execute and handle the project's licensing strategy in India and Asia-Pacific".
The other job opening is for Business Strategy Lead, Country Development, Project Kuiper in Haryana (Gurugram).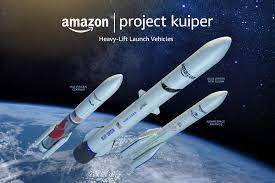 "We are looking for a talented Business Development Strategy Lead who is ready to take charge of operational planning and support our strategy for our business plans in India," the job posting read.
Project Kuiper is an initiative to launch a constellation of Low Earth Orbit satellites that will provide low-latency, high-speed broadband connectivity to unserved and underserved communities around the world.
The company said that the "Kuiper Country Development team is focused on launching and operating the Kuiper service across the globe".
"A successful candidate will be both entrepreneurial and highly analytical, able to work extremely effectively in a matrix organization and adept at understanding how businesses work in India and how to create innovative, cutting edge solutions for our customers," Amazon said.
TechCrunch first reported the latest development.
Musk's Starlink is currently available in more than 32 countries.

Starlink registered its business in India via a local unit, Starlink Satellite Communications, and targeted a rollout in April this year.
However, the Department of Telecommunications (DoT) under the Ministry of Communications, in December last year warned Starlink to get the necessary permission required to offer satellite-based Internet services in the country.
The government told Starlink to stop "booking/rendering the satellite internet service" in India without a licence.
Starlink later announced that it will apply for a commercial license in India by January 31, which never happened.
Sanjay Bhargava, India Director for Starlink, stepped down in January amid the government pressure to get necessary permission for offering satellite-based Internet services.
Responding to a follower in May on Starlink, Musk tweeted: "We are waiting for government approval".
Meanwhile, Amazon in April announced the biggest rocket deal in the commercial space industry's history, signing a pact with three rocket companies for up to 83 launches under its Project Kuiper internet satellites.
The tech giant signed contracts for launches with United Launch Alliance (ULA), Arianespace, and Jeff Bezos' Blue Origin.
The contracts total up to 83 launches over a five-year period, providing capacity for Amazon to deploy the majority of its 3,236-satellite constellation.
Like Musk's Starlink, Amazon's Project Kuiper aims to provide high-speed, low-latency broadband to a wide range of customers, including individual households, schools, hospitals, businesses, government agencies, disaster relief operations, mobile operators, and other organisations working in places without reliable internet connectivity.
There are now more than 1,000 people at Amazon working on Project Kuiper. Amazon said it will invest over $10 billion in its satellite internet network.
Starlink has already launched more than 2,000 satellites since 2019, and many more will go up in the near future.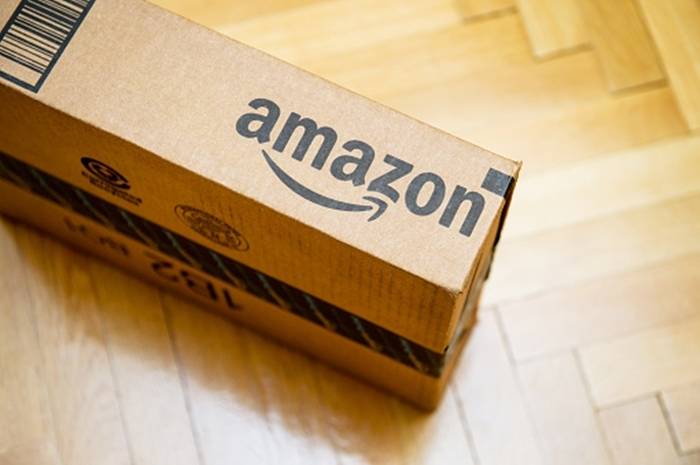 Amazon to buy One Medical
Amazon on Thursday announced it has acquired primary healthcare organisation One Medical for approximately $3.9 billion, as the e-commerce giant steps up efforts to reinvent healthcare in digital and virtual era.
One Medical combines in-person care in inviting offices across the country with digital health and virtual care services, making it easier for patients to schedule appointments, renew prescriptions, access up-to-date health records, and advance health outcomes.
"Booking an appointment, waiting weeks or even months to be seen, taking time off work, driving to a clinic, finding a parking spot, waiting in the waiting room then the exam room for what is too often a rushed few minutes with a doctor, then making another trip to a pharmacy – we see lots of opportunity to both improve the quality of the experience and give people back valuable time in their days," said Neil Lindsay, SVP of Amazon Health Services.
"Together with One Medical's human-centered and technology-powered approach to health care, "we believe we can and will help more people get better care, when and how they need it," he said in a statement.
One Medical went public in 2020 and was backed by Google and others as a startup.
"There is an immense opportunity to make the health care experience more accessible, affordable, and even enjoyable for patients, providers, and payers. We look forward to innovating and expanding access to quality healthcare services, together," said Amir Dan Rubin, One Medical CEO.
Amazon will acquire One Medical for $18 per share in an all-cash transaction valued at approximately $3.9 billion, including One Medical's net debt.
The completion of the transaction is subject to customary closing conditions, including approval by One Medical's shareholders and regulatory approval.
Once the transaction is through, Rubin will remain as CEO of One Medical, said the company.
Meanwhile, Amazon-backed connected fitness equipment maker Tonal is reportedly cutting 35 per cent of its workforce, affecting all levels of its business.
According to CNBC, the company employs about 750 people, compared with a little more than 110 before the Covid-19 pandemic, Chief Executive Officer Aly Orady said in an interview.
Orady also emphasised the need to be profitable, particularly as the company eyes an initial public offering.