Advertisement

This year marks the 30th anniversary of ASEAN-India relations and is being celebrated as the ASEAN-India Friendship Year…reports Asian Lite News
Announcing their decision to establish a Comprehensive Strategic Partnership, Indian and ASEAN on Saturday resolved to enhance their cooperation against terrorism.
Vice President Jagdeep Dhankhar represented India and addressed the 19th ASEAN-India Summit in Phnom Penh, Cambodia.
The Summit saw discussions on further strengthening of the India-ASEAN Partnership and Vice President Dhankhar "underlined the potential of our partnership in new and emerging areas. Reiterated India's support to ASEAN centrality in the Indo-Pacific," Ministry of External Affairs (MEA) Official Spokesperson Arindam Bagchi tweeted.
During the Summit, ASEAN and India also announced elevation of the existing Strategic Partnership to Comprehensive Strategic Partnership.
This year marks the 30th anniversary of ASEAN-India relations and is being celebrated as the ASEAN-India Friendship Year.
The Joint Statement issued after the Summit highlighted their resolve to "Enhance cooperation against terrorism and transnational crimes including international economic crimes and money laundering, cybercrime, drugs and human trafficking, and arms smuggling; and in military medicine while reaffirming that it plays an important role and offers to ensure health security in the region".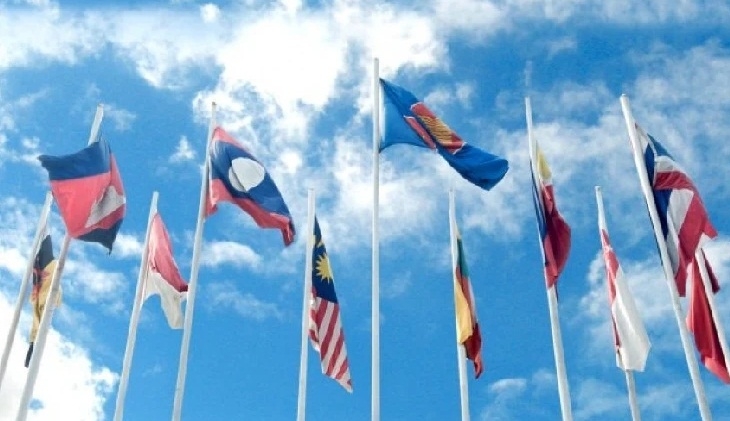 At the Summit, the ASEAN member states and India so sought to strengthen cooperation on cybersecurity by establishing new dialogue platforms between India and the 10-member bloc.
The Joint Statement noted that both the ASEAN Outlook on the Indo-Pacific (AOIP) and the Indo-Pacific Oceans Initiative (IPOI) share relevant fundamental principles in promoting peace and cooperation as outlined in the ASEAN-India Joint Statement on Cooperation on the AOIP for Peace, Stability and Prosperity in the Region adopted at the 18th ASEAN-India Summit in 2021.
On November 13, Vice President Dhankhar will participate in the 17th East Asia Summit which comprises the ten Association of Southeast Asian Nations (ASEAN) member states and its eight dialogue partners — India, China, Japan, the Republic of Korea, Australia, New Zealand, the United States and Russia.