Advertisement

The latest warning from the Health ministry comes amid a resurgence of Covid-19 cases across Southeast Asia and Europe, reports India Daily Newsdesk
The Centre has asked states and Union Territories to focus on aggressive and sustained genome sequencing and intensified surveillance besides being vigilant on the Covid-19 situation in the country.
The states were warned not to let their guard down and advised them to continue focus on the five-fold strategy of "test, track, treat, follow Covid-appropriate behaviour and vaccinate" while resuming economic and social activities in their jurisdiction.
The latest warning comes amid a resurgence of Covid-19 cases across Southeast Asia and Europe.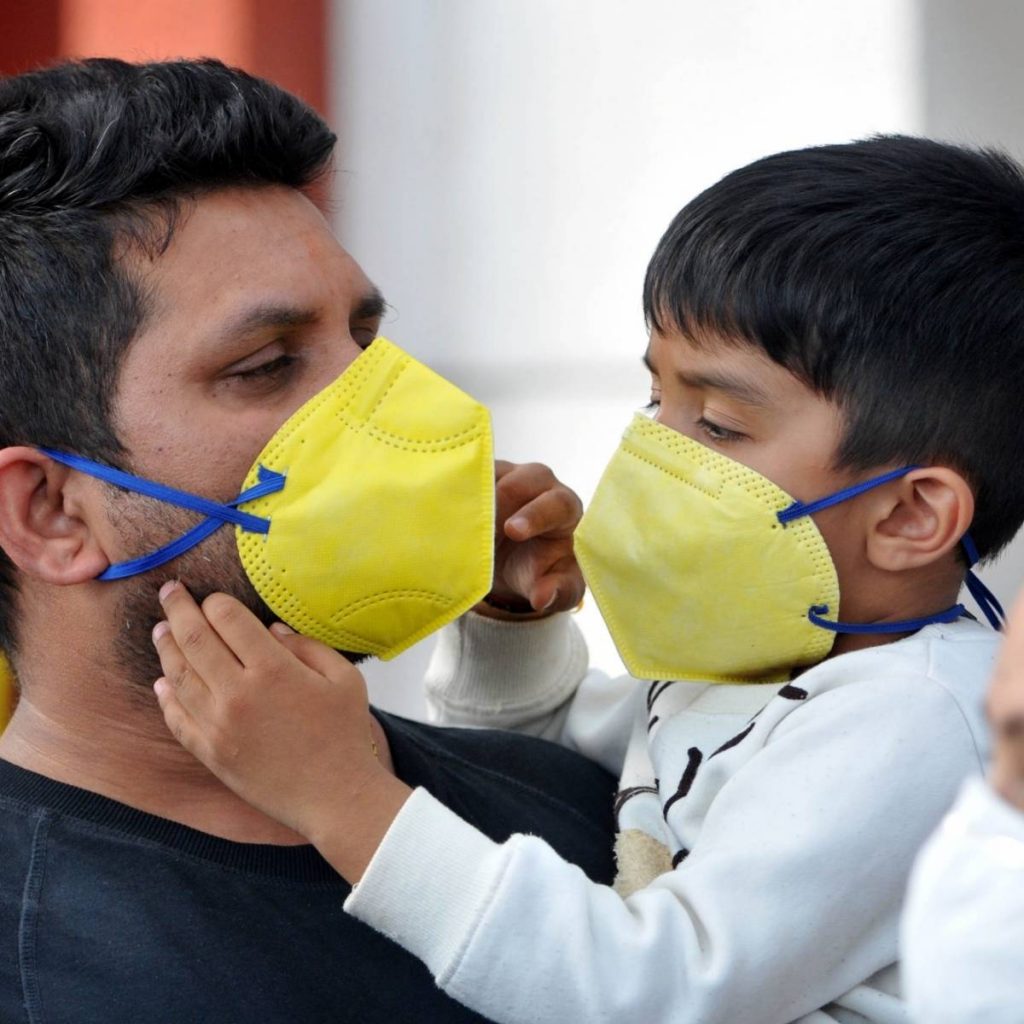 In a letter to the states and UTs, Health Secretary Rajesh Bhushan said: "With a resurgence observed in Covid-19 cases across Southeast Asia and some countries of Europe, a high-level meeting was chaired by Health Minister on March 16, 2022 wherein it was advised that states and UTs should focus on aggressive and sustained genome sequencing and intensified surveillance and keep an overall vigil on the Covid-19 situation".

Bhushan has asked states that there should be a continued focus on the five-fold strategy, Test-Track-Treat-Vaccination and adherence to Covid Appropriate Behaviour.

States should also ensure that adequate number of samples are submitted to INSACOG network through Sentinel sites as per the protocol issued by National Centre for Disease Control (NCDC), which is the Nodal Agency for INSACOG, to ensure timely detection of new variants while maintaining adequate testing as per the protocols for testing laid by ICMR, the letter reads further.

"Effective surveillance by monitoring of emerging clusters of new cases, if any, testing as per norms and monitoring of ILI & SARI cases shall be taken up on a continued basis to ensure that no early warning signals are missed and spread of infection can be controlled", said Bhushan in the letter.

The Centre has also asked stated to ensure that all eligible persons are motivated to get vaccinated against Covid-19 as per the recent expansion of vaccination drive to young adults and precautionary doses for adults besides the completion of doses for all adults.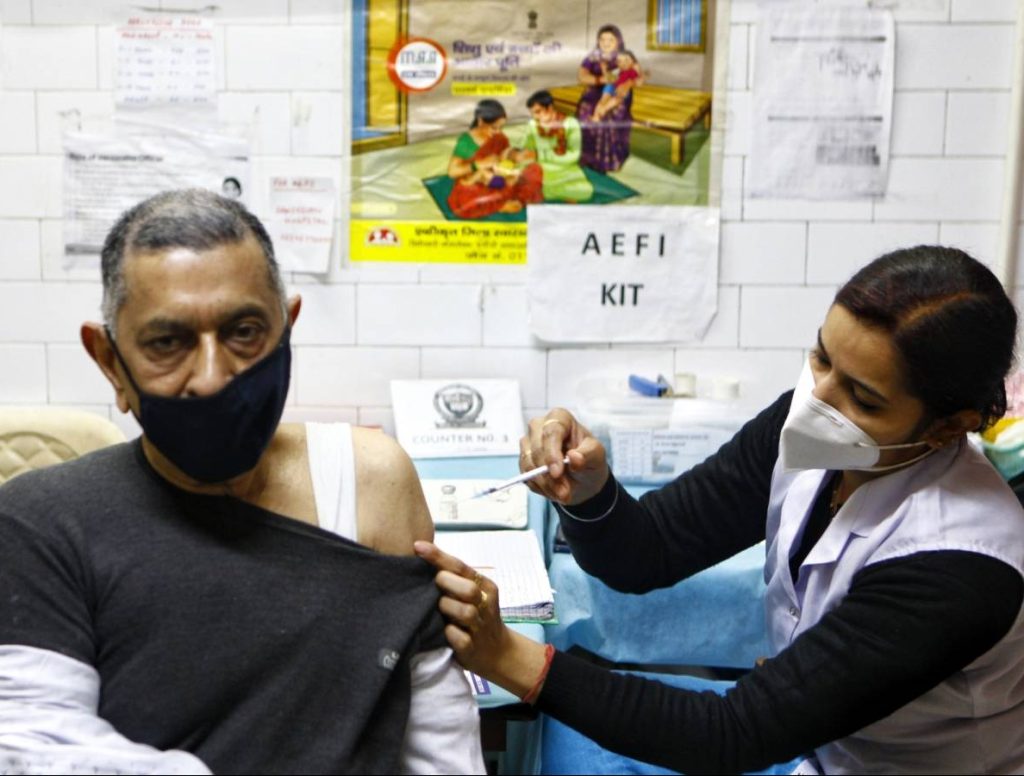 Active caseload declines
In the last 24 hours, India reported 2,528 new Covid-19 cases and 149 deaths, the Union Health Ministry announced on Friday.

The new fatalities increased the nationwide death toll to 5,16,281.

Following a continuous downward trend, India's active caseload has further declined to 29,181, constituting 0.07 per cent of the country's total positive cases.

A total of 3,997 patients have recovered in the last 24 hours, which increased the cumulative tally to 4,24,58,543. Consequently, India's recovery rate stands at 98.73 per cent.

Also in the same period, a total of 6,33,867 tests were conducted across the country, taking the total to over 78.18 crore.

While the weekly positivity Rate stood at 0.40 per cent, the daily positivity rate was reported to be 0.40 per cent.

As of Friday morning, India's Covid-19 vaccination coverage exceeded 180.97 crore, which has been achieved through 2,12,97,331 sessions.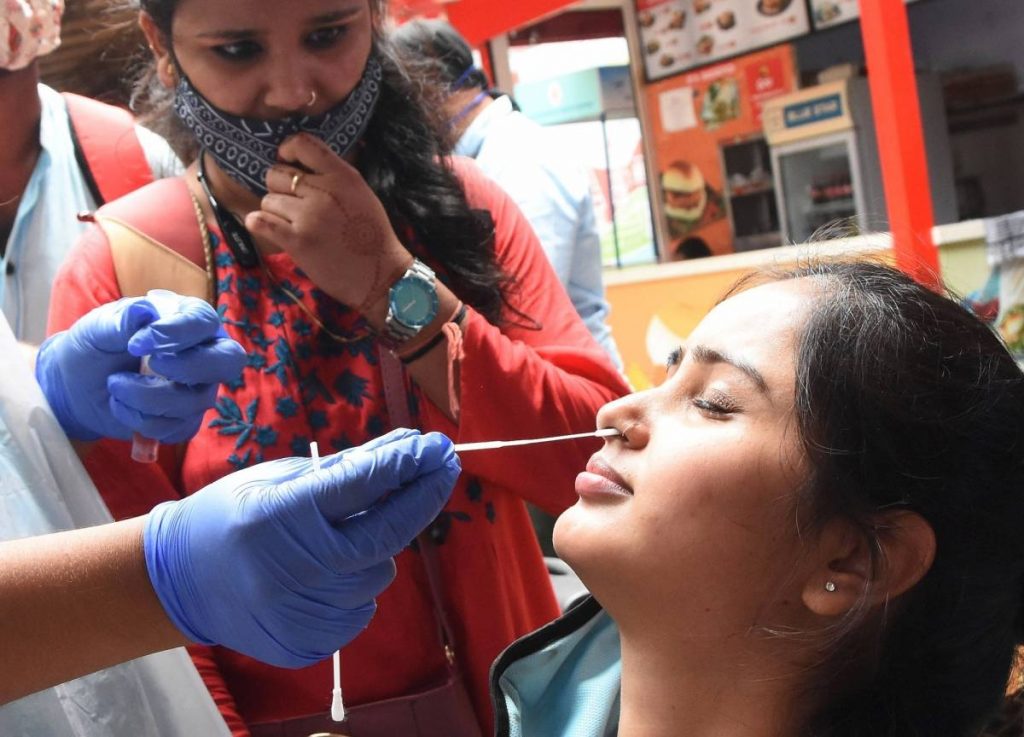 Maintain alertness
Union Health Minister Mansukh Mandaviya on Wednesday evening held a high-level meeting with NITI Ayog's Health) member Dr V.K. Paul, AIIMS Director Dr Randeep Guleria and Union Health Secretary Rajesh Bhushan on rising cases of Covid-19 in some Southeast Asian and European nations, said a source.

The Ministry source said that Health Minister has directed the senior officials to maintain alertness, active genome sequencing and high level surveillance across the country in the view of again rising cases of Covid 19 in some countries.
Mandaviya also reviewed the Covid-19 vaccination programme and resumption of international passenger flights from March 27, the source added.

Mandaviya is also expected to chair a meeting with all AIIMS Directors on looming threat of possible fourth wave from 12 noon on Thursday.

Meanwhile, India began the inoculation drive for 12 to 14 age group of children from Wednesday. As per the ministry, only Corbevax Covid vaccine manufactured by Biological E. Ltd is being administered to this age group.