Advertisement

Nigeria remains a country of immense significance for India with both countries having enjoyed robust ties. India is also the largest importer of Nigerian petroleum products…reports Asian Lite News
Indian Naval Ship (INS) Tarkash's joint maritime exercise with the patrol ships of the Nigerian Navy in the Gulf of Guinea (GoG) earlier this week marked a new level of strategic convergence between both the nations on the crucial west coast of Africa.
The first joint operational deployment by India and Nigeria in support of anti-piracy operations in the GoG witnessed INS Tarkash, currently on operational deployment in the region, carry out exercises with Nigerian Navy's NNS Kano, Osun, Sokoto and Nguru.
INS Tarkash's third visit to Lagos since 2017 not only strengthens bilateral naval ties but also furthers the Indian Navy's operational philosophy of Mission Based Deployments under which ships are regularly deployed in maritime areas of interest to India to ensure that the national interests are protected.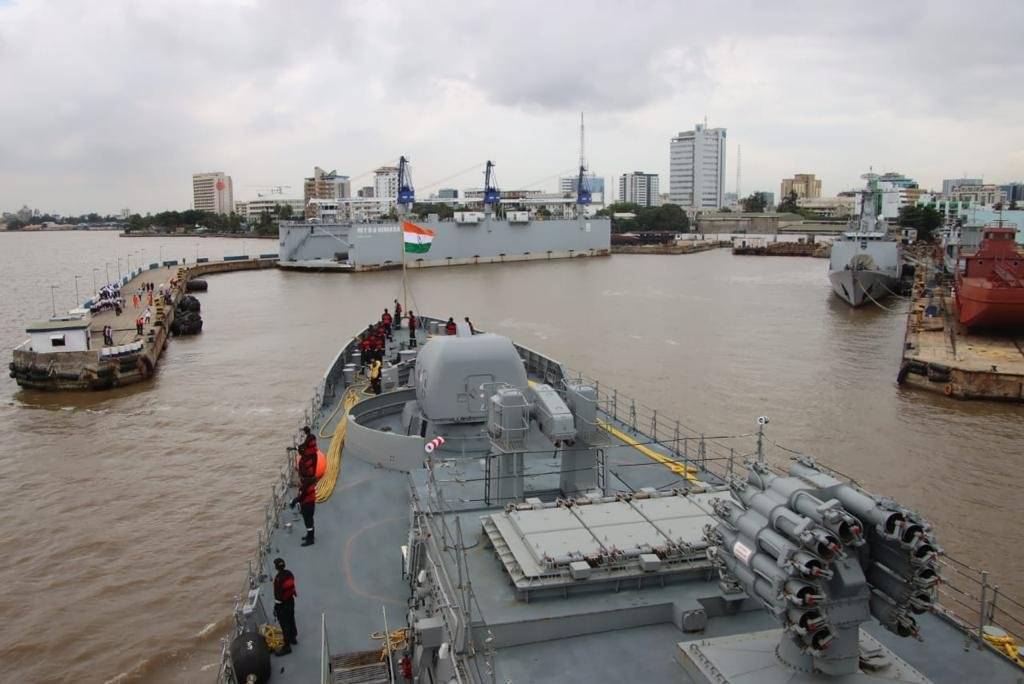 Nigeria remains a country of immense significance for India with both countries having enjoyed robust ties. India is also the largest importer of Nigerian petroleum products.
India, which will assume the Presidency of the G20 for one year starting in December, has also decided to invite Nigeria as a guest country to its G20 meetings and Summit.
INS Tarkash had also recently been to Togo, the first visit ever by an Indian Naval Ship to the country.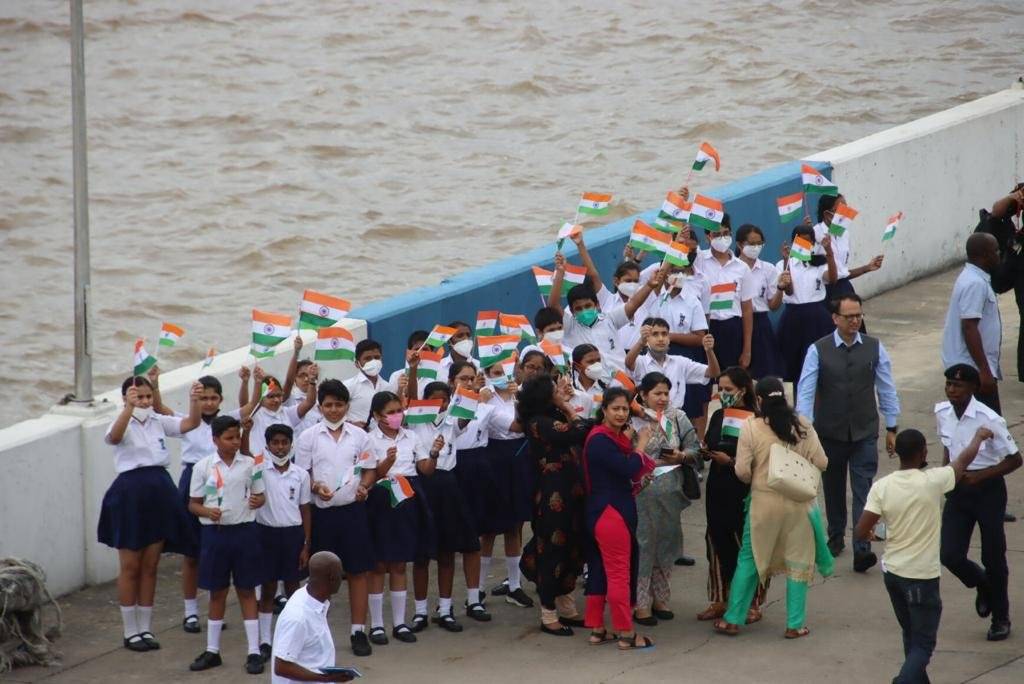 The exercise in the Gulf of Guinea, said the Indian defence ministry, provided an opportunity for reinforcing inter-operability between the Indian and Nigerian navies in various facets of maritime operations.
The focus was on anti-piracy operations, assistance to vessels in distress, SAR drills as well as anti-air and anti-surface operations besides enhancing skills for maritime interdiction and counter-piracy operations.
"We are planning joint patrols with the Nigerian Navy to counter the menace of piracy in the Gulf of Guinea," Captain Abraham Samuel, Commanding Officer of INS Tarkash, told local media after the ship arrived at Port Lagos.
Stretching from Senegal to Angola with an approximate coastline of 6000 km, the Gulf of Guinea remains an important shipping zone transporting oil and gas, as well as goods to and from central and southern Africa.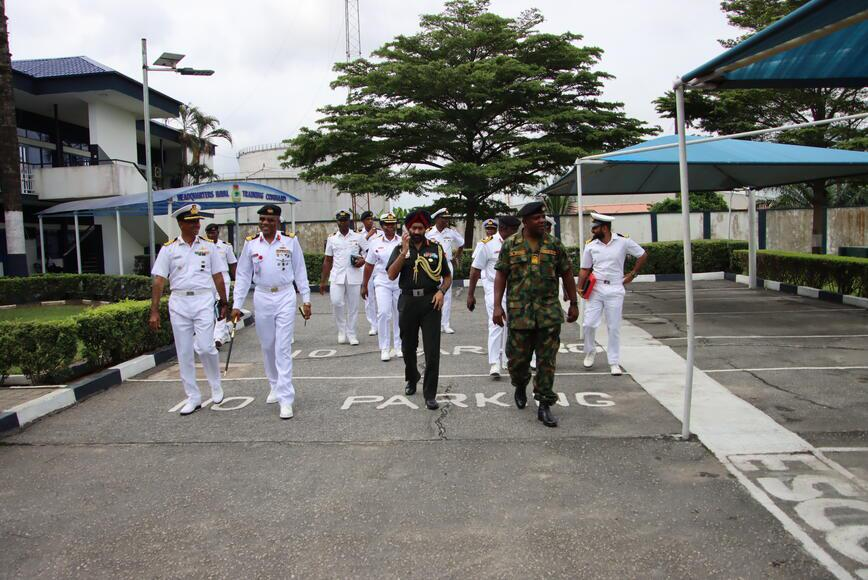 About 13,000 vessels – including tankers, cargo ships, and fishing trawlers – transit the vast and diverse region annually for maritime trade.
Pirates, armed robbers, and several groups continue to operate off Nigeria, Benin, Cameroon, Equatorial Guinea, Ghana, Sao Tome and Principe, and Gabon, targeting these vessels thus posing a major threat to the maritime security and the economic development of the region.
The region, believes the Indian Navy, has also certain non-traditional maritime challenges, and the deployment of INS Tarkash is aimed to enhance professional interactions, exchange best practices in tackling common threats, and further interoperability with navies of friendly countries.
Keeping with India's stated policy towards maritime cooperation in the Indian Ocean Region (IOR) and vision SAGAR (Security and Growth for All in the Region), the Indian Navy has also shown its full commitment to the countries along the East Coast of Africa and the Western IOR.