Advertisement

Rapp-Hooper said India had moved closer to Russia to bolster its defence since its relationship with China worsened…reports Asian Lite News
A senior White House official said India's position at the United Nations over the Ukraine crisis has been "unsatisfactory" but was also "unsurprising" given its historical relationship with Russia.
Mira Rapp-Hooper, director for the Indo-Pacific on the White House National Security Council, told an online forum hosted by Washington's School of Advanced International Studies that India needed alternatives to close ties with Russia, according to a Reuters report from Washington.
"I think we would certainly all acknowledge and agree that when it comes to votes at the UN, India's position on the current crisis has been unsatisfactory, to say the least. But it's also been totally unsurprising," she said.
India has close ties with the US and is a key partner in the Indo-Pacific Quad grouping aimed at reining in an aggressive China. But it also has a long-standing friendship with Russia, which is the main supplier of its defence equipment. Moscow has also supported India over the Kashmir issue at the UN which has been raked up by Pakistan on various occasions.
India has maintained a neutral position on the Ukraine crisis and abstained from voting against Russia in the UN Security Council on the issue.
Rapp-Hooper said India had moved closer to Russia to bolster its defence since its relationship with China worsened.
"I think our perspective would be that the way forward involves keeping India close, thinking hard about how to present it with options so that it can continue to provide for its strategic autonomy," she said.
India had also gone ahead with the purchase of Russia's S-400 air defence system despite pressure from the US against the deal. The purchase of the defence system was essential in view of the Chinese military build-up on the Ladakh border.
Rapp-Hooper said Washington and its allies and partners needed to look at their supply chains and think about how they can help countries that may be considering how to replace Russian defence systems.
Earlier this week US President Joe Biden had said India was an exception among Washington's allies with its "shaky" response to the Russian invasion of Ukraine.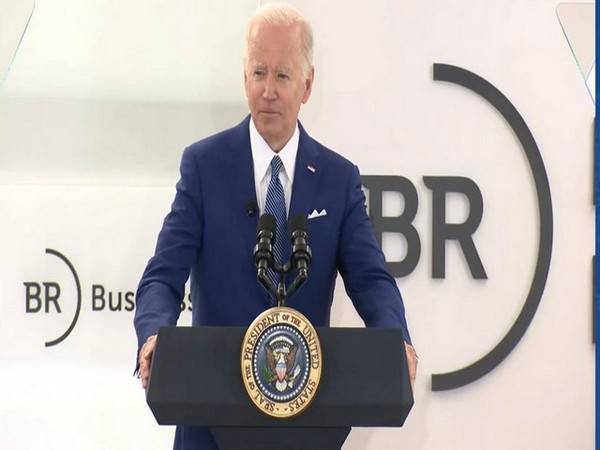 However, External Affairs Minister S Jaishankar said, "India has always maintained a steadfast and consistent position on the Russia-Ukraine war, as per which it has called for an immediate end to violence and to solve the crisis via talks and diplomacy."
ALSO READ-Ukraine War Hits Regional Equations