Advertisement

India, among other US allies, finds itself in a hot spot over Russia's war on Ukraine … writes Osama Al Sharif. While India has moved closer to the United States in the past decade to offset the meteoritic rise of China, Moscow remains India's main weapons supplier with at least 60 percent of the country's arsenal being largely Soviet or Russian made. Moreover, as India's economy grows it is becoming more dependent on fossil energy and it has looked at Russia for strategic deals
As Russia's war in Ukraine enters its second month—without Moscow achieving its major objectives including the conquest of Kyiv or the occupation of Odessa—NATO and the EU appear to be the only key US allies that remain united in condemning the Kremlin and imposing a series of tough sanctions aimed at stifling the Russian economy. For other US allies the picture is much different.
For Israel, Saudi Arabia and the UAE the reaction has been surprisingly defiant of Washington. Israel offered itself as a mediator in the crisis, with Israeli Prime Minister Naftali Bennett travelling to Moscow to meet Russian President Vladmir Putin while maintaining contacts with Ukrainian President Volodymyr Zelenskyy, who was allowed, after some hesitation by the Israelis, to address the Knesset. Israel has not imposed sanctions on Russia while Jewish Russian so-called oligarchs found sanctuary there.
Riyadh and Abu Dhabi have rebuffed pleas from President Joe Biden to increase oil production in order to rein in the surge in energy prices which has hit the US and Europe hard. The two countries are frustrated with the Biden White House for not taking a tough stand on the Houthi drone and missile strikes against both countries. Also they join Israel in expressing frustration with Washington's push to revive the Iran nuclear deal without getting guarantees from Tehran that it would end its meddling in Yemen, Iraq, Syria and Lebanon.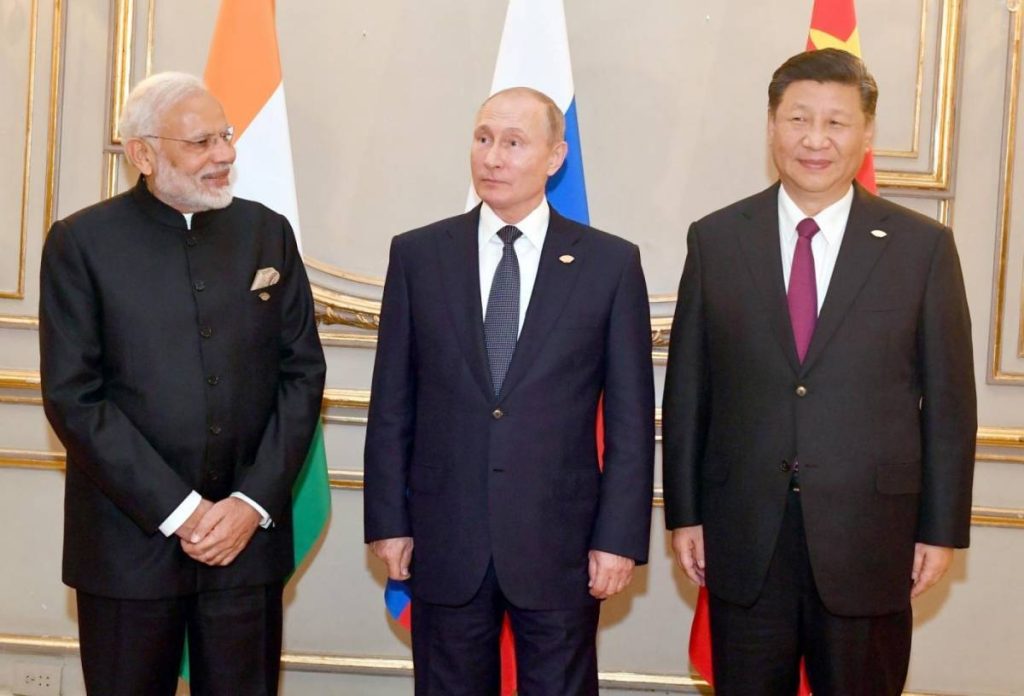 But while the position of these countries can be put into perspective it is the Indian stand that has irked Washington the most. India abstained on a series of UN votes condemning the invasion and is yet to impose sanctions on Moscow. But that does not appear to be happening any time soon. In fact, last Thursday India's Foreign Ministry told parliament that New Delhi has friendly relations with both the United States and Russia that stand on their own merit.
"India has called for immediate cessation of hostilities and return to the path of diplomacy and dialogue with respect to the conflict in Ukraine," junior foreign minister Meenakashi Lekhi told parliament, as reported by Reuters.
While India has moved closer to the United States in the past decade to offset the meteoritic rise of China, Moscow remains India's main weapons supplier with at least 60 percent of the country's arsenal being largely Soviet or Russian made. Moreover, as India's economy grows it is becoming more dependent on fossil energy and it has looked at Russia for strategic deals. To the upset of Washington, India and Russia are closer to an agreement where New Delhi would buy Russian oil and gas and pay in rupees or at a discount. With Saudi Arabia talking to China about replacing the US dollar for the yuan in future oil transactions, the decades-old hegemony of the petrodollar appears to be at stake.
While US officials were cautious about criticizing Israel, Saudi Arabia and the UAE for their positions on the Ukraine crisis, President Biden was clear in pointing the finger at India. Before leaving for Europe last week, Biden said that only India is among the Quad group of countries that is "somewhat shaky" in acting against Russia over its invasion of Ukraine. Initiated in 2007, the Quadrilateral Security Dialogue (QSD), or QUAD, is a strategic security dialogue between Australia, India, Japan, and the United States.
While Biden has not called Indian Prime Minister Narendra Modi recently, both Australia and Japan top officials did. But Modi is yet to choose a clear side. Diplomatically, India has urged an end to the violence in Ukraine but with Biden pushing for more sweeping global sanctions on Moscow, India will soon feel the pressure. Prime Minister Modi spoke to both Putin and Zelenskyy shortly after the invasion and urged an end to hostilities.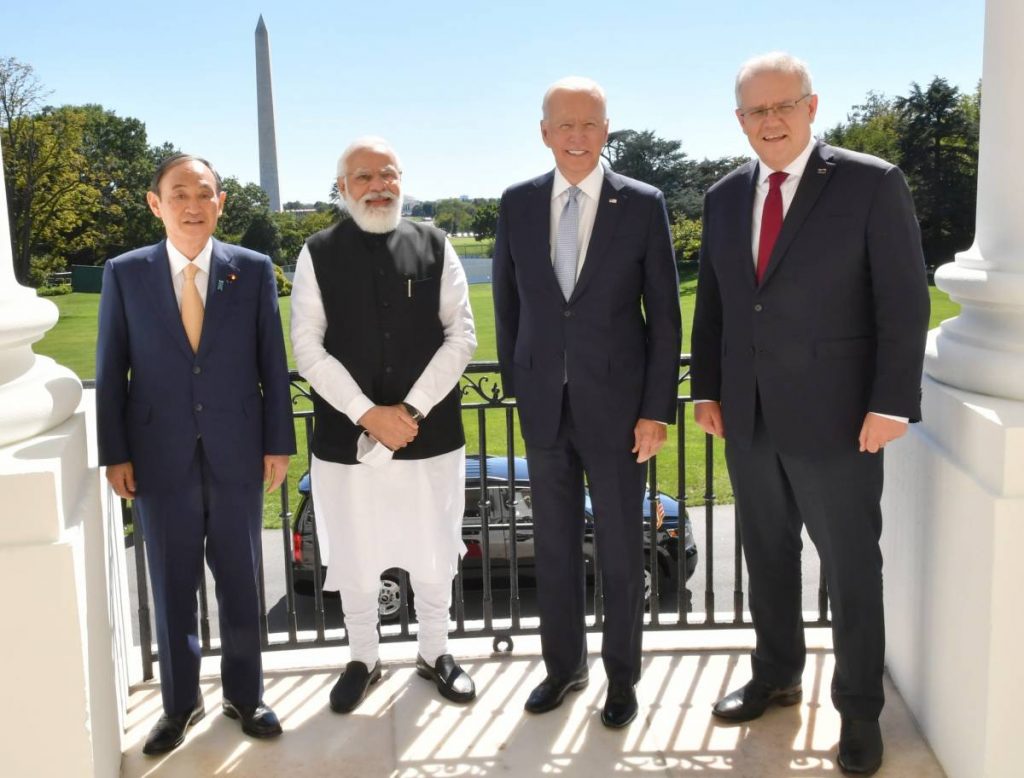 Part of India's hesitation to denounce Russia out-rightly has to do with its own border disputes with China and Pakistan—in the latter there is the critical clash regarding sovereignty over Kashmir.
At the same time India has become a major economic partner of the US with bilateral trade reaching more than $113 billion in 2021 while bilateral trade with Russia stood at only $10.8 billion last year, accounting for less than 1.5 percent of India's total.
The pressing challenge for Modi is how long can he afford to walk this diplomatic tightrope especially if the Ukraine crisis lingers on and Washington forces him to make a choice? It is not only the US that India may be facing but much of Europe as well. As parties to this conflict move closer to the brink many of America's allies, who have divergent political, economic and strategic agendas, will be under pressure to choose a side and that will come at a cost.
(Osama Al Sharif is a journalist and political commentator based in Amman.)
READ MORE: Afghanistan will Talibanise Pakistan