Advertisement

India has extended a ban on scheduled international commercial flights till February 28, and half a million Afghanistan jobs have been lost under the Taliban …writes Joyeeta Basu.
News in brief from South Asia
India
India extends international flight ban: India on Wednesday extended a ban on scheduled international commercial flights till February 28, 2022. "However, flights under Air Bubble agreement will not be affected," said the office of the Director General of Civil Aviation in a press release, reports AsianLite.
COVID-19: India's daily Covid graph saw a worrying upward curve today as the country added 3.17 lakh COVID-19 cases – a new high in the third wave – taking the tally to 3.82 crore, reported NDTV. Meanwhile, Maharashtra will reopen schools for Classes 1-12 from Monday with COVID-19 protocols, reported the Times of India.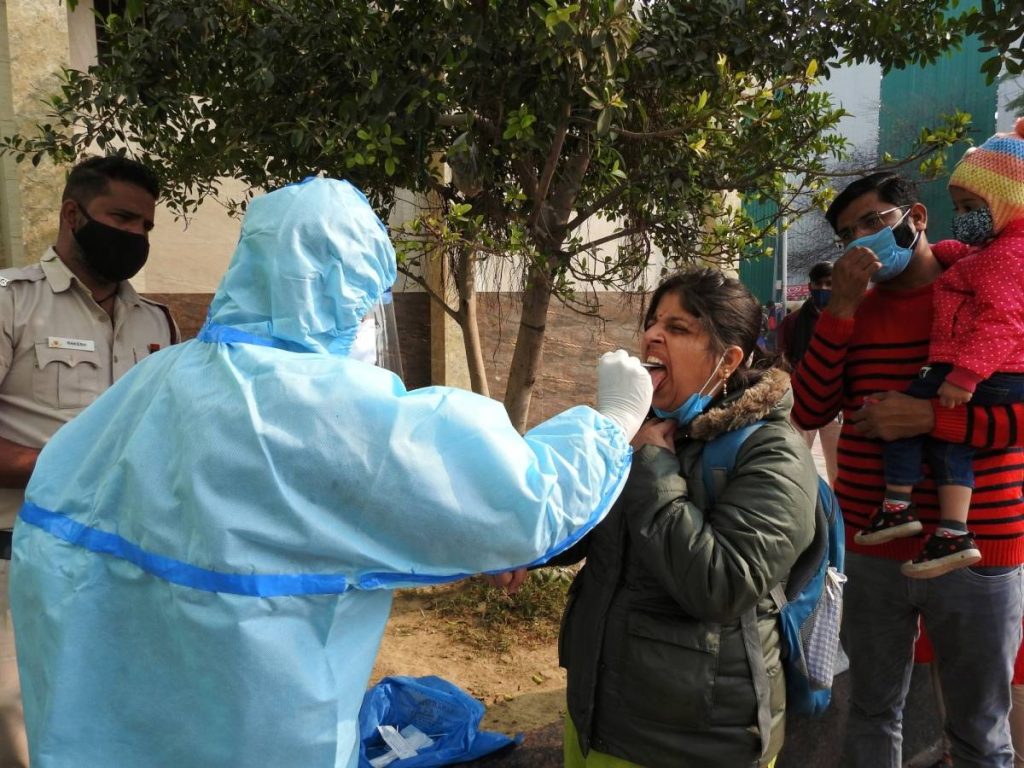 India offers reward on Germany-based SFJ member: The National Investigation Agency, which has lodged a case of unlawful activities prevention act against Germany-based Sikhs for Justice member Jaswinder Singh Multani, has now declared a cash reward of Rs 10 lakh on him, reported Asian Lite.
"Wearing Hijab Is Indiscipline": Karnataka Education Minister BC Nagesh has accused the opposition of politicising the issue after the students sought help from the PFI-affiliated Campus Front of India over their right to wear a hijab to class. "We want justice", said a student as the matter escalated today, reported NDTV.
Assembly elections 2022: The first candidate to be declared against Uttar Pradesh Chief Minister Yogi Adityanath in Gorakhpur is Bhim Army chief and Dalit leader, Chandrashekhar Azad. Meanwhile, Pramod Gupta, the brother-in-law of Samajwadi Party patriarch Mulayam Singh Yadav, joined the BJP on Thursday, in a blow to the party, reported the Times of India.
Financial news
Fund Managers maintain bullish stand on stocks as inflation to fall in 2022:
Global fund managers continued to remain bullish on equities with a net 55 per cent overweight on the asset class, said Bank of America's (BofA) Global Fund Manager Survey as it added that a majority of investors believe global inflation is still transitory and not permanent, reported the Financial Express.
Pakistan
Gwadar protests put Imran on hooks: The Gwadar protest against illegal fishing will resume after the government failed to fulfill demands a month after an agreement. This time, the protesters would not negotiate with anyone else, but with the Prime Minister and the Army chief, reported the Friday Times.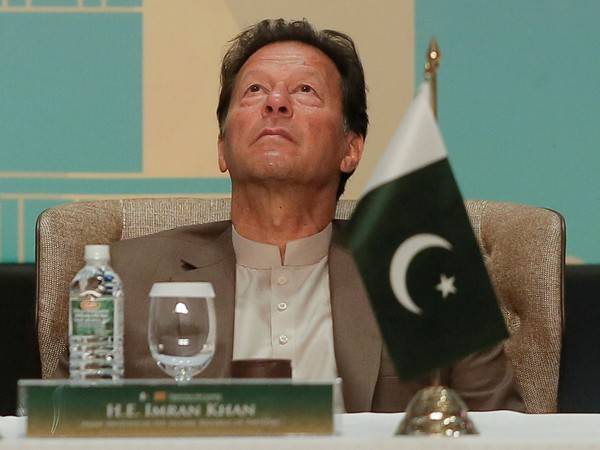 Bangladesh
Hasina vows to stem terrorism: Bangladesh Prime Minister Sheikh Hasina said on Wednesday that the image of the nation has been brightened by its success in curbing terrorism, as she urged all to work unitedly turn the country's 'developing nation' status into 'developed nation' by 2041, reported Asian Lite.
Afghanistan
Taliban hold first-ever economic conference: The Taliban regime on Wednesday discussed the economic situation of the country for the first time after it captured power on August 15 last year. The one-day conference 'Economy of Afghanistan' was convened in Kabul, the Khaama Press reported.
Half a million Afghanistan jobs lost under Taliban: In a warning that the economy has been "paralyzed", UN International Labour Organization said there have been huge losses in jobs and working hours under the Taliban, with women being the worst hit, reported NDTV.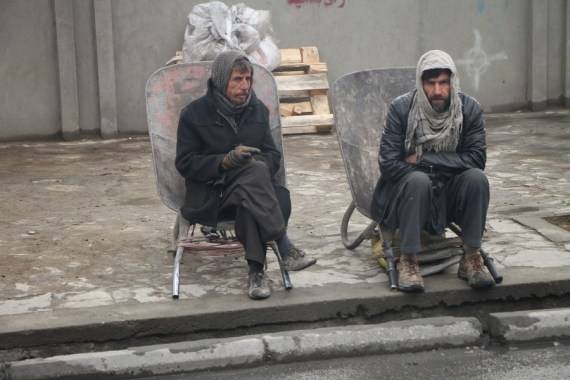 On a lighter note…
"Family quarrel, not divorce': South star couple, Dhanush and Aishwaryaa Rajinikanth recently announced their divorce after 18 years of marriage. But Dhanush's father, filmmaker Kasthuri Raja, denied the divorce and said: "They are having a family quarrel just like how a normal husband and wife do which does not mean the end," reported The Times of India
Ranveer Singh, Arjun Kapoor support 'queen' Sania Mirza: Bollywood actors Ranveer Singh and Arjun Kapoor extended their support for Sania Mirza after she announced her retirement from tennis. Taking to their Instagram accounts they called her "Queen @mirzasaniar," and "truly an inspiration to many @mirzasaniar."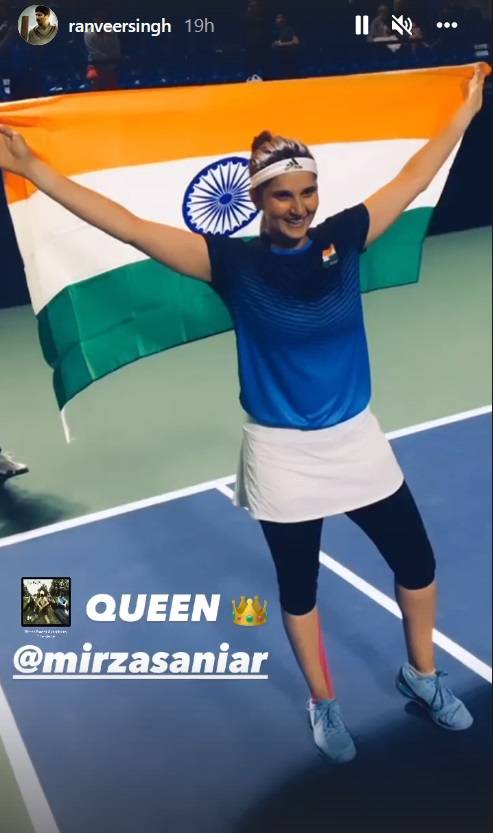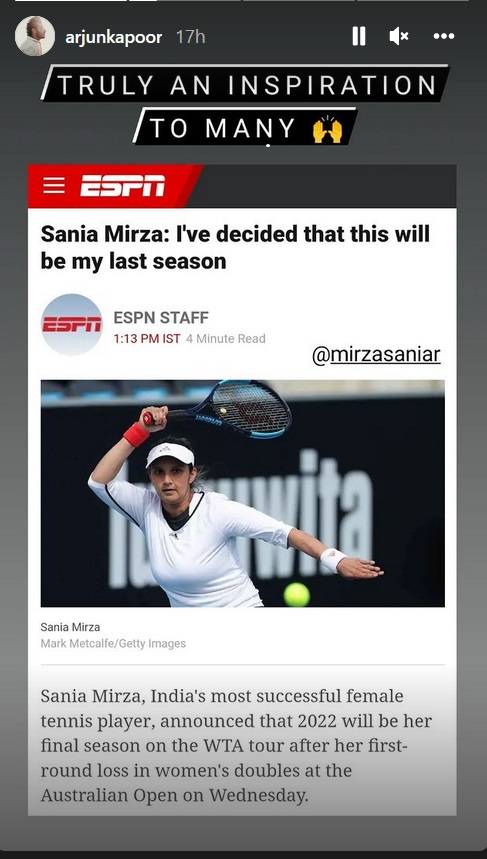 Varun Dhawan pays last respects to driver Manoj: Bollywood actor Varun Dhawan paid his last respects to his driver Manoj, whose sudden demise has left the actor heartbroken, reported Mid-day.
https://www.instagram.com/tv/CY5vQQ4F0mS/?utm_source=ig_web_copy_link