Advertisement

The European Union must "take action to rebalance the playing field where the IRA (Inflation Reduction Act) or other measures create distortions", says von der Leyen…reports Asian Lite News
EU chief Ursula von der Leyen said Sunday the bloc must act to address "distortions" created by Washington's $430-billion plan to spur climate-friendly technologies in the United States.
The European Union must "take action to rebalance the playing field where the IRA (Inflation Reduction Act) or other measures create distortions", von der Leyen said in a speech at the College of Europe in the Belgian city of Bruges.
EU countries have poured criticism on Washington's landmark Inflation Reduction Act (IRA), seeing it as anti-competitive and a threat to European jobs, especially in the energy and auto sectors.
The act, designed to accelerate the US transition to a low-carbon economy, contains around $370 billion in subsidies for green energy as well as tax cuts for US-made electric cars and batteries.
Von der Leyen said the EU had to work with the US "to address some of the most concerning aspects of the law".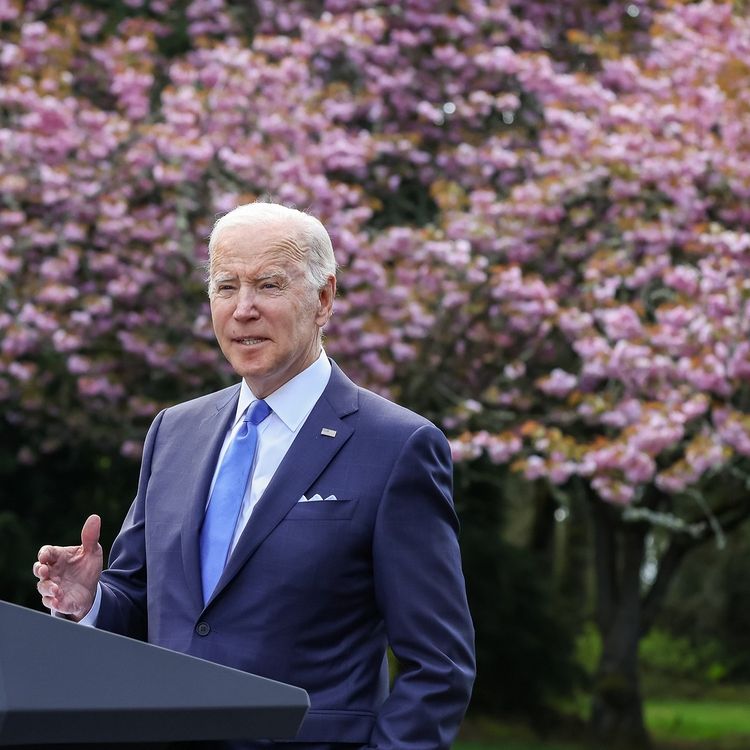 She said that Brussels must also "adjust" its own rules to facilitate public investment in the environmental transition and "re-assess the need for further European funding of the transition".
French President Emmanuel Macron seized an opportunity on a state visit to Washington for talks with President Joe Biden last week to air deep grievances over US-EU trade.
The White House touts the IRA as a groundbreaking effort to reignite US manufacturing and promote renewable technologies.
Under the IRA, American consumers will get incentives to purchase new and second-hand electric cars, to warm their homes with heat pumps and even to cook their food using electric induction.
President Joe Biden has called it the most "aggressive action" his country has taken to tackle the climate crisis.
But European allies perceive it as anti-competitive and a threat to European jobs, especially in the energy and auto sectors.
von der Leyen said the EU had to work with the US "to address some of the most concerning aspects of the law".
She added that the EU must also "adjust" its own rules on state aid to spur public investment in the environmental transition.
The new legislation was raised during French President Emmanuel Macron's trip to Washington to meet Biden this week.
The US president said there could be "tweaks" made to make it easier for European firms to benefit from the subsidies package.
"I never intended to exclude folks who were cooperating with us. That was not the intention," Biden said. "We're back in business, Europe is back in business. And we are going to continue to create manufacturing jobs in America, but not at the expense of Europe."
In an interview with CBS News released on Sunday, Macron said the issue was "fixable", and his discussion with Biden was "frank and fruitful".
He said weakening Europe's industry was "not the interest of the U.S. administration and even the U.S. society".
The United States has put the most heat-trapping gases into the air, burning more inexpensive dirty fuels than any other country. But the nearly $375 billion in climate incentives in the Inflation Reduction Act are designed to make the already plummeting costs of renewable energy substantially lower at home, on the highways and in the factory. Together these could help shrink U.S. carbon emissions by about two-fifths by 2030 and should chop emissions from electricity by as much as 80%.
"This legislation is a true game-changer. It will create jobs, lower costs, increase U.S. competitiveness, reduce air pollution," said former Vice President Al Gore, who held his first global warming hearing 40 years ago. "The momentum that will come out of this legislation, cannot be underestimated."
The U.S. action could spur other nations to do more — especially China and India, the two largest carbon emitters along with the U.S. That in turn could lower prices for renewable energy globally, experts said.
Because of the specific legislative process in which this compromise was formed, which limits it to budget-related actions, the bill does not regulate greenhouse gas emissions, but deals mainly in spending, most of it through tax credits as well as rebates to industry, consumers and utilities.
Investments work better at fostering clean energy than regulations, said Leah Stokes, an environmental policy professor at the University of California, Santa Barbara. The climate bill is likely to spur billions in private investment, she said: "That's what's going to be so transformative."
The bill promotes vital technologies such as battery storage. Clean energy manufacturing gets a big boost. It will be cheaper for consumers to make climate-friendly purchasing decisions. There are tax credits to make electric cars more affordable, help for low-income people making energy-efficiency upgrades and incentives for rooftop solar and heat pumps.
There are also incentives for nuclear power and projects that aim to capture and remove carbon from the atmosphere.