Advertisement

MoHAP urged all community members to follow appropriate preventive and safety measures and precautions while travelling and moving in large crowds…reports Asian Lite News
The Ministry of Health and Prevention (MoHAP) has announced three new cases of monkeypox, in line with the UAE health authorities' policy on the early detection and monitoring of the disease.
MoHAP urged all community members to follow appropriate preventive and safety measures and precautions while travelling and moving in large crowds.
It also reassured the public that the UAE's health authorities are taking all necessary measures, including investigation, examination of contacts, and monitoring their health, as well as continuing its tireless efforts to ensure the health sector's readiness to deal with all communicable diseases.
The Ministry called on members of the public to obtain information from official sources in the UAE, and to refrain from spreading rumours and false information, highlighting the importance of staying updated on developments and guidelines issued by UAE health authorities.
Looking at the expanding monkeypox outbreak in more than 70 countries, the World Health Organization on Saturday declared the virus a public health emergency of international concern.
WHO Director-General Tedros Adhanom Ghebreyesus said, "I have decided that the global monkeypox outbreak represents a public health emergency of international concern."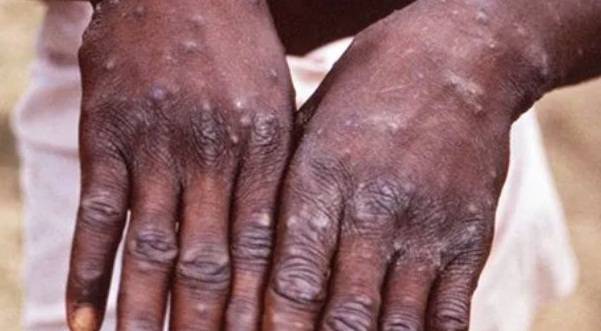 Speaking at the press conference on the report of the 2nd meeting of the International Health Regulations Emergency Committee regarding the monkeypox outbreak, Ghebreyesus said that he convened the emergency committee, a month ago, to assess whether the monkeypox outbreak represented a public health emergency of international concern.
He further said that during that meeting, the committee came to the conclusion that monkeypox was not represented as a public health emergency of international concern.
"At that meeting, while differing views were expressed, the committee resolved by a consensus that the monkeypox outbreak did not represent a public health emergency of international concern," WHO chief said.
Underlining the five elements that are used over deciding whether the outbreak constitutes a public health emergency of international concern, Ghebreyesus said that firstly, the information provided by countries shows the rapid growth of the virus.
"Second, the three criteria for declaring a public health emergency of international concern under the International Health Regulations, which have been met." He further added that the third one was the advice of the Emergency Committee, which has not reached a consensus.
The fourth one was the scientific principles, evidence and other relevant information, which are insufficient and the last one was the risk to human health, international spread and the potential for interference with international traffic.
"So in short, we have an outbreak that has spread around the world rapidly, through new modes of transmission, about which we understand too little and which meets the criteria in the International Health Regulations," he added.
The WHO chief noted that the risk of monkeypox is moderate globally and in all regions except in the European region where we assess the risk as high.
"There is also a clear risk of further international spread, although the risk of interference with international traffic remains low for the moment," he added.