Advertisement

On International Women's Day, Crown Prince Sheikh Mohamed bin Zayed has met with women's groups that represent several UAE-based entities, reports Asian Lite News
His Highness Sheikh Mohamed bin Zayed Al Nahyan, Crown Prince of Abu Dhabi and Deputy Supreme Commander of the UAE Armed Forces, highlighted the pivotal role women play in raising better, more conscious generations capable of overcoming future challenges and contributing to their countries' development.
During his meeting on Tuesday with women's groups that represent several UAE-based entities, His Highness Sheikh Mohamed said that women are highly regarded and respected in the UAE, noting that the appreciation of women in the country is a steady long-standing approach.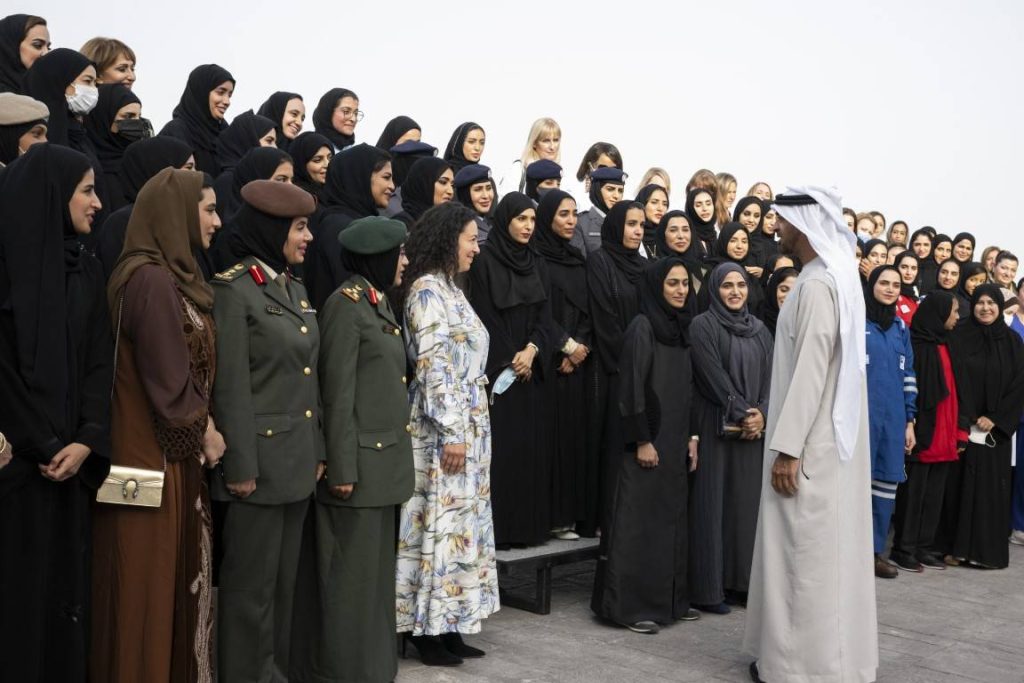 Sheikh Mohamed congratulated the women of the UAE and the world on the occasion of International Women's Day.
He explained that women carry the great responsibility of rearing children and ensuring good upbringing, especially as with the UAE's focus on the qualitative leaps that set nations apart by preparing future generations that can bear the torch and the responsibility and contribute to driving development and adding to the country's achievements.
ALSO READ: Abu Dhabi's Forbes 30/50 Summit highlights women's achievements
Sheikh Mohamed said that the UAE's leadership, led by President His Highness Sheikh Khalifa bin Zayed Al Nahyan, continues to follow in the footsteps of the Founding Father, the late Sheikh Zayed bin Sultan Al Nahyan, in terms of supporting and empowering women and providing them with equal opportunities; an approach that played a key role in their success and excellence in all fields and enhancing their role in the development of the UAE and its community.
Held at Qasr Al Bahr, the majlis was attended by H.H. Sheikh Hamdan bin Zayed Al Nahyan, Ruler's Representative in Al Dhafra Region, H.H. Sheikh Tahnoun bin Mohammed Al Nahyan, Abu Dhabi Ruler's Representative in Al Ain Region, H.H. Lt. General Sheikh Saif bin Zayed Al Nahyan, Deputy Prime Minister and Minister of the Interior, H.H. Sheikh Hamed bin Zayed Al Nahyan, Member of Abu Dhabi Executive Council, H.H. Sheikh Theyab bin Zayed Al Nahyan, H.H. Sheikh Khalid bin Zayed Al Nahyan, Chairman of the Board of Zayed Higher Organisation for People of Determination, H.H. Sheikh Khaled bin Mohamed bin Zayed, Member of Abu Dhabi Executive Council and Chairman of Abu Dhabi Executive Office, and a number of sheikhs, officials and female leaders.