Advertisement

No stranger to the Nykaa family, Janhvi Kapoor is the perfect fit for the brand, known for her stunning mane and affinity for homegrown ingredients…reports Asian Lite News
I have been a firm believer in the benefits of using natural ingredients on the body, be it the face or hair, because I have seen it practiced at home since childhood. When I have time, I still take care of my hair by applying apple cider vinegar or onion. When I got the opportunity to represent something that I believe in, I was completely convinced. Nykaa Naturals Hair Range is something that resonates with the idea of replicating the use of natural ingredients in a more advanced form and being able to provide hair with the nourishment it needs to be healthy," says Janhvi Kapoor.
Nykaa Naturals Hair introduces a potent blend of traditionally successful ingredients to address issues with Indian hair and debuts a new campaign with Janhvi Kapoor as the face. Born and raised in India, where haircare practises are deeply ingrained, Nykaa Naturals has a thorough understanding of the various hair types and issues that Indians face as a result of their diverse environment, including hard water, pollution, humidity, UV damage, dust, and filth. It combats these environmental stressors with six potent formulations that combine traditional hair care methods with research, understanding that Indian hair requires specific care.
No stranger to the Nykaa family, Janhvi Kapoor is the perfect fit for the brand, known for her stunning mane and affinity for homegrown ingredients. The Nykaa Naturals Hair Care range is infused with traditional hair-loving ingredients like – Apple Cider Vinegar, Ginger, Fenugreek, Onion, Amla, Curry leaves, Fermented Rice Water, Charcoal, and Shikakai, etc. all of which are complete superfoods for hair. A customized solution backed by experts, the Nykaa Naturals Hair Range has been developed after analyzing Indian weather, water, lifestyle, and diverse hair types to create a potent infusion of effective ingredients for beautifully healthy hair. The campaign will see Janhvi's association being brought to life via onsite, digital and social media campaign via a brand film- https://www.instagram.com/reel/CsdRDQAoe01/that focuses on the core messaging Indian Hair Care = Nykaa Naturals Hair Care.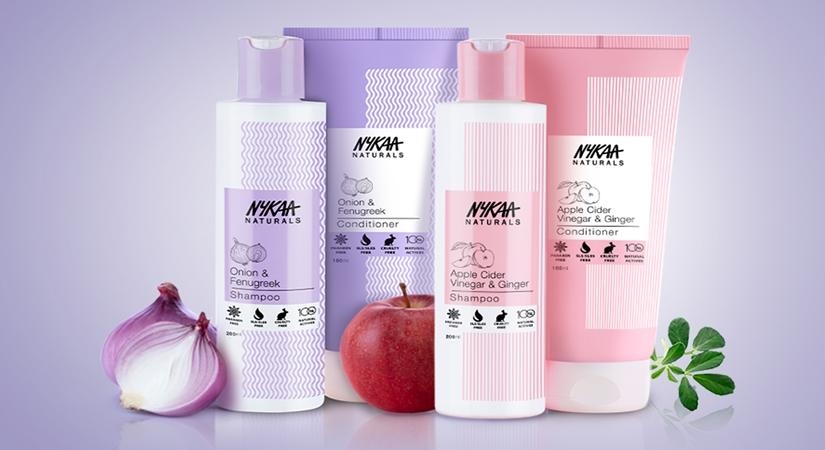 Vishal Gupta, Executive Vice President, Nykaa's Consumer Beauty brandssays, "Indian hair is very different owing to extreme geographical weather conditions. One product can't fit all. With Nykaa Naturals, our team has developed products that blend centuries old hair care rituals with modern science. Janhvi Kapoor was our first pick since she perfectly fits the persona of the brand. Her gorgeous hair and her connection with her roots towards the use of natural ingredients and believing in them, is the core reason why we wanted her to represent the brand."
ALSO READ-Shivani exhibits 'classic sophistication' at Cannes