Advertisement

Actor Siddhant Chaturvedi who also took to the runway wore a flared black coat with hand-embroidered patchwork encrusted with jeweled stones. Lined in pure silk Ikat patchwork it was a dazzling masterpiece of craftsmanship and cutting-edge style…reports Asian Lite News
After a gap of four years, Mumbai witness acclaimed fashion designers Abu Jani and Sandeep Khosla as they returned to present a show in association with The Cancer Patients Aid Association – CPAA on February 12, 2023, at Jio Garden BKC.
Speaking about this, the designer Duo Abu Jani & Sandeep Khosla shared, "We have a long and very special relationship with CPAA. It's wonderful to be working together again after a four-year gap. Their work to empower and heal people and families affected by Cancer is an absolute labour of love and relentless commitment to the community. We are absolutely delighted to showcase our labels at this important event. Fashion that comes straight from our hearts. Please join us and support their incredible work with generosity. Cancer can and must be beaten."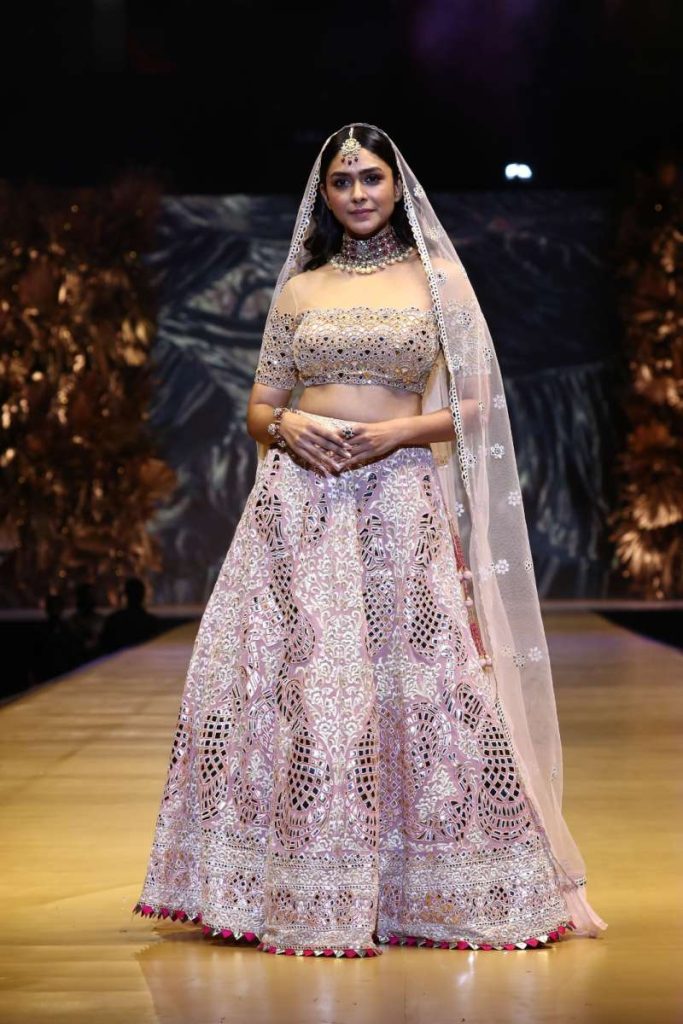 Asal and Mard by Abu Sandeep presented a joyous collection, bursting with Hope and Beauty for Spring-Summer 2023.
The many moods of the Season come gloriously alive in a Feast of eclectic ranges from the signature and ethereal elegance of 'Bakhiya' and the floral romance of 'Resham Boota and 'Floret' to the Bohemian glamour of 'Gypsy' inspired by Rajasthan's Kalbelia tribe and 'Russia' an ode to the country's artistic legacy, multiple influences from Mughal and Art Deco Architecture, Nature, diverse cultures and techniques inform this extraordinary melange of creative expression. The Mumtaz, Jaali mirror and sequin ranges exude drop-dead glamour.
Actor Siddhant Chaturvedi who also took to the runway wore a flared black coat with hand-embroidered patchwork encrusted with jeweled stones. Lined in pure silk Ikat patchwork it was a dazzling masterpiece of craftsmanship and cutting-edge style.
Speaking about being the Showstopper Abu Sandeep, Actor, Siddhant Chaturvedi added, "It's an absolute honour to walk the ramp for such an important cause. Abu and Sandeep's creativity is legendary and it's a delight to be part of this very special night. I have a deep appreciation for the exceptional work CPAA does in the field of Cancer"
Gracing the ramp, Actress Mrunal Thakur was the showstopper for ASAL by Abu Sandeep said, "What an honour it is to be the showstopper for Asal by Abu Sandeep. I absolutely love their work. This Spring-Summer Collection 2023 is an exquisite and impeccable display of creativity and a tribute to the spirit of life, the power of hope, and the triumph of beauty. The designer duo's commitment to promoting the cause of cancer awareness and support through their fashion show is commendable. I am thrilled to be a part of this event. The CPAA does tremendously important work in the field of Cancer. We must support them and donate with open hearts."
Mrunal epitomized the fresh and delicate romance of the Summer Bride in a spectacular peacock ghagra. This old rose ghagra is embroidered with mirrors highlighted with red and pink bright resham colours and finished with vibrant silk detailing. A pastel pink frou head veil completes her dreamy look.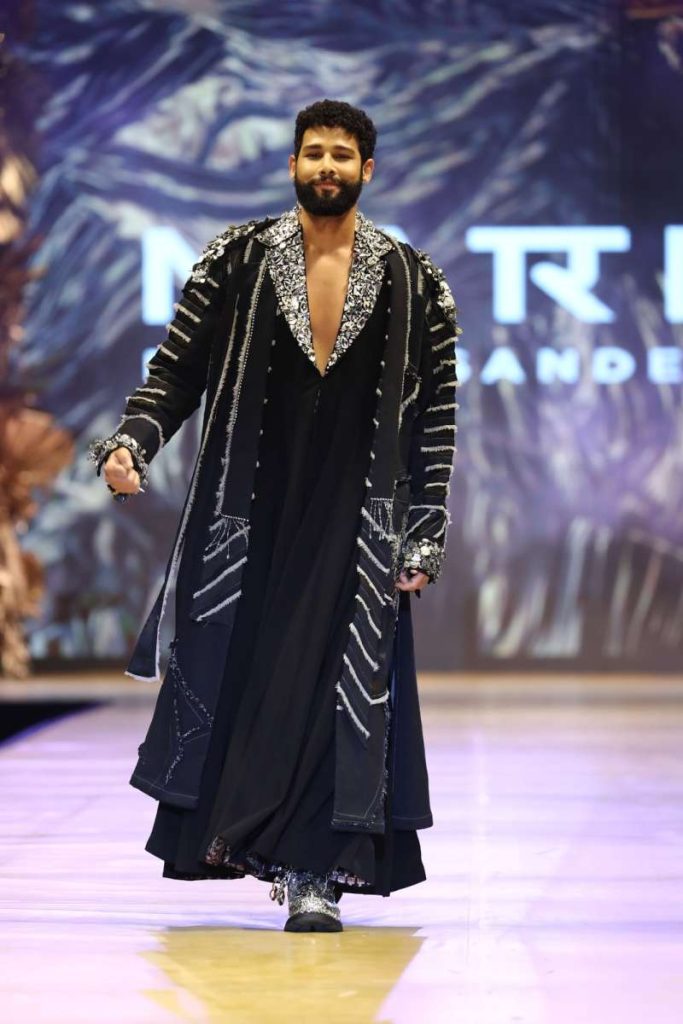 Social Media Star Zervan Bunshah & "Class" Actress Naina Bhan also walked the ramp.
Speaking about this incredible opportunity of being the Showstopper for MARD by Abu Sandeep, Actor, Siddhant Chaturvedi adds, "It's an absolute honour to walk the ramp for such an important cause. Abu and Sandeep's creativity is legendary and it's a delight to be part of this very special night. I have a deep appreciation for the exceptional work CPAA does in the field of Cancer"
Gracing the ramp, Actress Mrunal Thakur who was the Showstopper for ASAL by Abu Sandeep said, "What an honour it is to be the showstopper for Asal by Abu Sandeep. I absolutely love their work. This Spring-Summer Collection 2023 is an exquisite and impeccable display of creativity and a tribute to the spirit of life, the power of hope, and the triumph of beauty. The designer duo's commitment to promoting the cause of cancer awareness and support through their fashion show is commendable. I am thrilled to be a part of this event. The CPAA does tremendously important work in the field of Cancer. We must support them and donate with open hearts."