Advertisement

Renaissance Bengaluru Race Course Hotel is embracing the spirit of Diwali with a special feast that goes beyond mere dining—it's a celebration of joy and togetherness…reports Asian Lite News
Diwali's luminous charm isn't limited to just diyas and fireworks; it extends to the dining table as well. When the sun is high in the sky, and the festive spirit is in the air, finding the perfect place for Diwali lunch is paramount. In this article, we'll guide you through the most delightful spots for a memorable Diwali lunch. From traditional thalis to contemporary twists on classic dishes, you'll discover a variety of options to satisfy your cravings while basking in the warmth of the festival.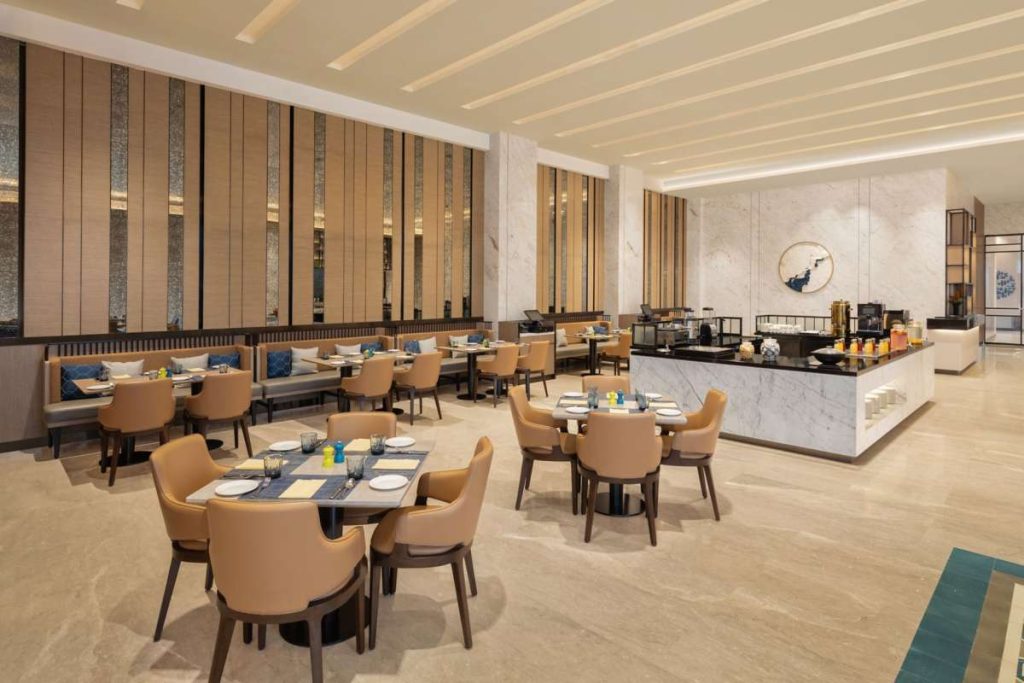 Festive Brunch Extravaganza at KOKO!
This festive season, KOKO brings the Asian flair to you with its exclusive Festive Brunch, for an indulgent weekend. This brunch celebrates KOKO's gourmet elegance as you raise a toast to the finest moments with your loved ones. The menu is sure to leave you mesmerized, with flavours that will awaken your taste buds. From comforting soups to refreshing salads, hand-rolled sushi, delectable dim sum, and scrumptious desserts, indulge in a complete Sunday experience.
Price: Rs. 2400+ plus taxes, drinks a la carte
When: 12th November, 12pm onwards
Where: C Wing, Trade World, Kamala Mills Compound, Ground Floor, Lower Parel, Mumbai, Maharashtra 400013
For more information contact +91-7715963030
Sheraton Grand Bangalore Hotel at Brigade Gateway presents 6 Cities, 6 Chefs, 6 Flavours
Embark on a journey through the diverse regions of India as Sheraton Grand Bangalore Hotel at Brigade Gateway proudly presents its grand Diwali Brunch, embracing the theme of "6 Cities, 6 Chefs, 6 Flavours." This exceptional celebration of cuisines promises to be a gastronomic delight, curated by top class chefs who have mastered the art of regional cuisine.
Chef Muni will transport your taste buds to Telangana with the iconic Charminar Gali ki Haleem, a signature dish that showcases the rich flavors of the region, alongside the delightful Telangana Pachi-Mirchi mirapakaya kodi and Chinta chiguru Royyala curry. From Punjab, we have Chef Gaurav Bansal presenting the classic combination of Sarson da Saag and Makki di Roti, an indulgence that captures the essence of the land of five rivers.
Experience the vibrant dishes of Gujarat, artfully prepared by Chef Prasenjit, featuring the Gujarati Kadhi, Handovo, and Undhiyu. Odisha's culinary treasures come to life under the guidance of Chef Prabhat, with dishes like Kataki Ghanta, Dahi Baigan, Besara Macha, and Chingudi Jholo.
Venture into the wilderness of India with Chef Tajveer's creations, including Jangali Sikar and Gahat (Kulath) Soup, offering a unique and adventurous dining experience. Lastly, Chef Pankaj invites you to explore the diverse culinary landscape of Bengal with dishes like Tangra Chilli Chicken, Macher Chop, and Kolkata Kathi Roll. So, make this Diwali unique and unforgettable with tastes from across the country at the Sheraton Grand Bangalore Hotel at Brigade Gateway for a brunch!
Where: Feast, Sheraton Grand Bangalore Hotel at Brigade Gateway
When: November 12, 12.30 PM – 4.00 PM
Price: INR 2600 (Brunch) | INR 3600 (Brunch with beverages)
For more details, please contact: 9632081279 | 9591996959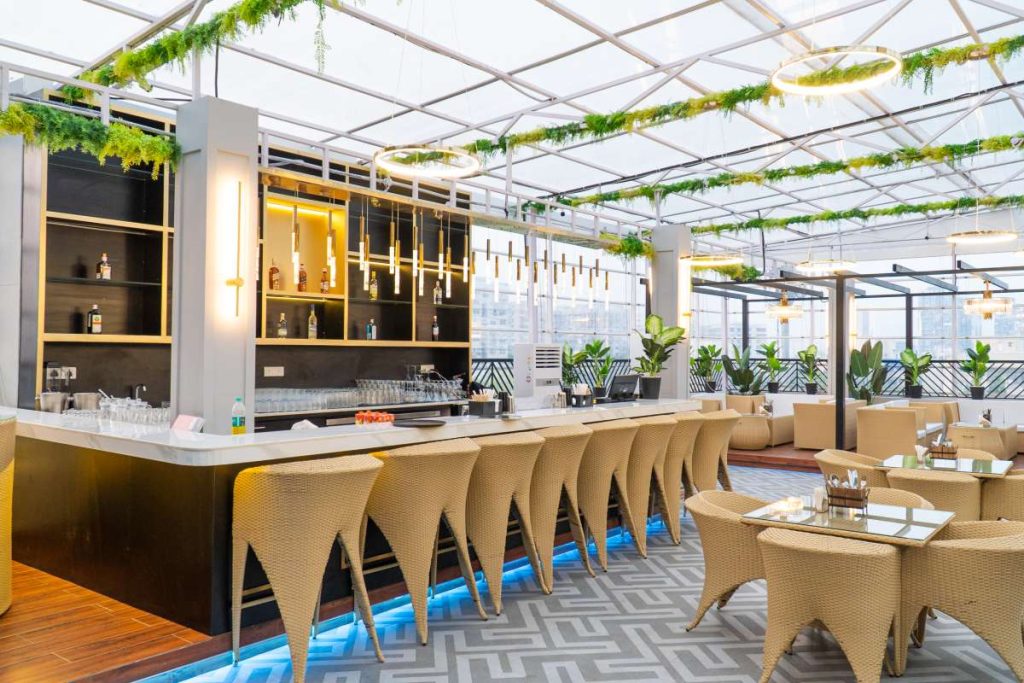 Coriander Kitchen invites you to celebrate Diwali bliss at Conrad Pune
An Extravagant Vegetarian Spread Inspired by the Rich Culinary Traditions of India. Dive into a burst of flavours as you enjoy the vibrant and delicious tastes of Gujarat. Every bite is like a tale of tradition and celebration, bringing the festive spirit of this region straight to your plate. Feel like royalty as you savour the authentic dishes from the heart of Rajasthan. Each dish is a journey to the majestic palaces of the desert state, promising a regal and flavorful experience.
Experience the heartwarming and robust flavors of Punjab, where every dish carries the lively desi punjabi spirit. Let the joy of Punjab's rich culinary traditions dance on your taste buds with every delightful bite. But the festivities don't stop there! Join us for a live Indian barbecue experience featuring exotic vegetable grills, a live station inspired by the bustling streets of Mohhamed Ali Road, and tempting live stations offering Amritsari kulchas, hot dogs, and more.
What: Diwali Weekend Buffet
Where: Coriander Kitchen, Conrad Pune
When: 11th – 12th November 2023
For reservations call: 02067456745 or +91 9168603850
For more information visit conradpune.com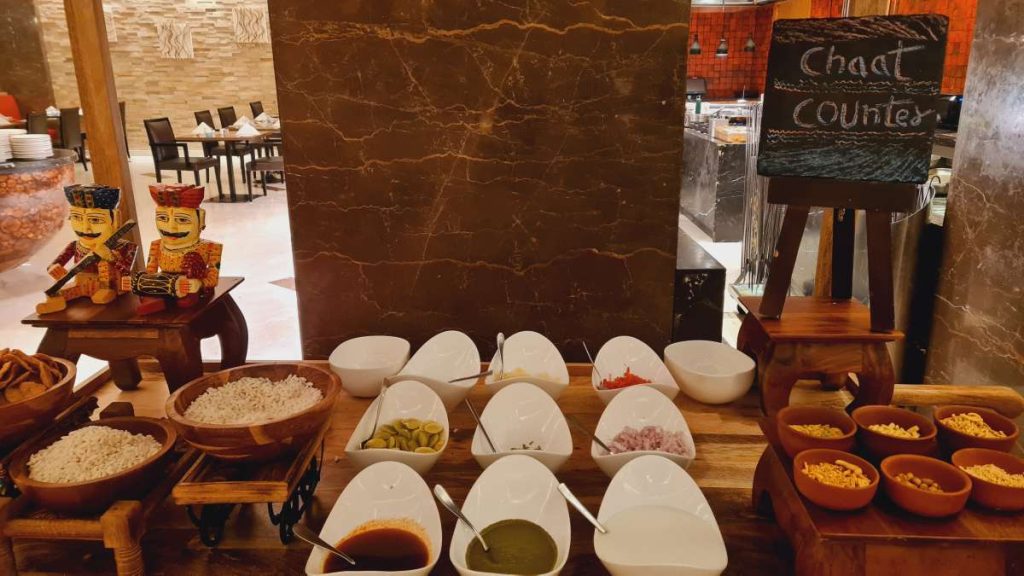 Renaissance Bengaluru Race Course Hotel presents Diwali festive brunch and dinner to celebrate togetherness
Renaissance Bengaluru Race Course Hotel is embracing the spirit of Diwali with a special feast that goes beyond mere dining—it's a celebration of joy and togetherness. The Diwali Festive Brunch and Dinner showcases a diverse menu, blending tradition with a modern twist to offer guests a culinary journey filled with delightful flavors.
The atmosphere is charged with festive vibes, enhanced by live band music, creating a warm ambiance that reflects the essence of Diwali. This celebration invites everyone to come together and share in the happiness sparked by delicious food and good company.
What: Diwali Festive Brunch and Dinner
Venue: Lush, Renaissance Bengaluru Race Course Hotel
Date: Sunday, 12th November, 2023
Time: Brunch: 1:00 pm to 4: 30 pm
Dinner: 7:00 pm to 10:30 pm
Price: Rs. 2500++ (Without Alcohol) Add Rs. 1000/- for Beer/Wine package or add Rs. 1500/- for IMFL package
For further queries, please reach out to +91 9513944520
Indulge in Culinary Delights with Festive Brunch at Foo
Celebrate this festive season by uniting with your loved ones for an opulent brunch at Foo, where you can immerse yourself in a gastronomic voyage that will awaken your taste buds. Your culinary adventure at Foo promises to be an unforgettable experience with your family and friends, filled with a symphony of flavours and delectable Asian delights.
When: 12th November
Where: Foo Outlets – Town, Bandra, Andheri & NESCO
Time: 12 pm onwards
Price : Rs. 1650/- + taxes for food and Rs. 1550/- plus taxes for drinks
For more information visit instagram.com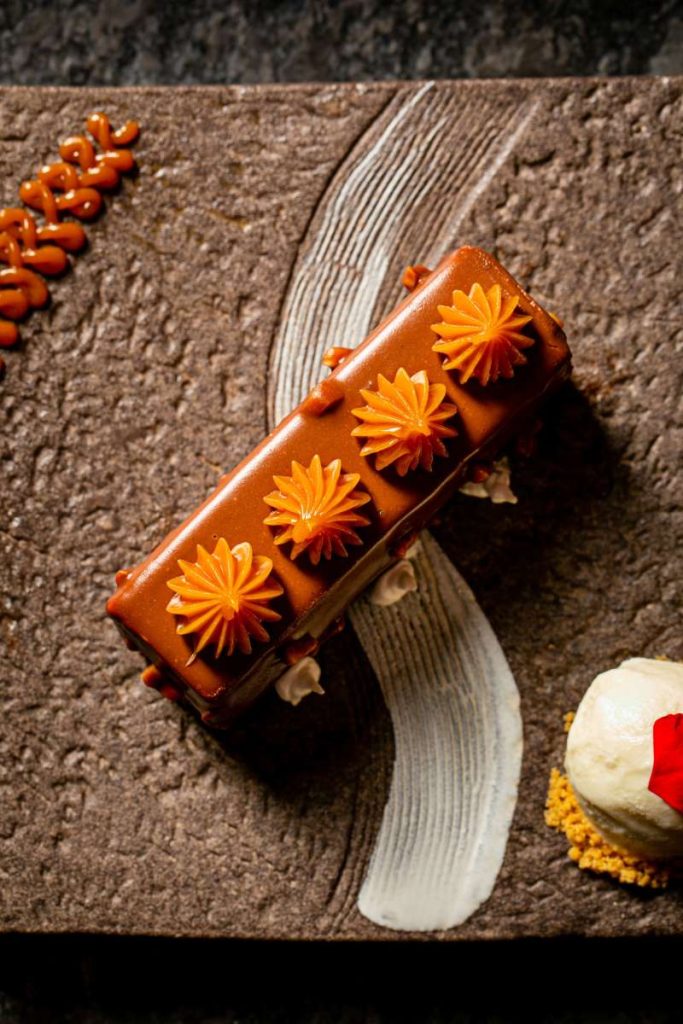 Justbe by Nidhi Nahata has you covered!
Join this weekend for an enriching experience at Justbe by Nidhi Nahata to honor the craft of flavors and creativity through exclusive "Vegan Vegetable Crepe Rolls" that can be paired with range of beverages and wines. This weekend special is a testament to our unwavering commitment to creating an exceptional and elevated plant-based dining experience.
Delight in the delectable symphony of flavors within Vegan Vegetable Crepe Rolls. These handcrafted delights features signature in-house crepes, generously filled with tofu, an array of crisp vegetables, and delicate microgreens. Enhancing the experience is a side of sweet chili sauce for a touch of sweetness and avocado dressing that elevates the dish to culinary perfection.
Where: Justbe by Nidhi Nahata
When: Saturday and Sunday
Price: Rs. 280+ taxes
For reservations contact: +91 95138 04561
ALSO READ-Wales Celebrates Diwali
Advertisement