Advertisement

Two INDIAN NURSES in the running to win the $250,000 prize at a Gala Dinner awards presentation in London in May 2023 writes Riccha Grrover for Asian Lite International 
The general public voting system is now open to select the winner of the 2023 Aster Guardians Global Nursing Award.
10 finalist nurses have been selected from more than 52,000 entries across 202 countries 
The grand winner will be awarded $250,000 at the ceremony in London, to be held on International Nurses Day (12 May 2023)
The finalists face a public voting process, followed by final evaluation by the Grand Jury judging panel. Make your voice heard by voting for one of the ten finalists.
The top 10 finalists are:
· UAE based Irish nurse, Cathy Cribben-Pearse: she subsequently resigned from her full-time Nursing Director position to establish "OakTree Mentoring" a programme designed to build a global mentoring community, bringing on board 200 nurses and midwives from around the world.
· Kenya, Christine Mawia Sammy: She established the first ever newborn unit in Kitui county in 2010 by transforming a single nursery room into an independent newborn unit at the hospital, which helped neonatal mortality dropped drastically from above 50% to below 10% within a span of one year.
· Panama, Gloria Ceballo: Gloria developed an educational program for nurses in the bone marrow transplant unit. Years later, this program has also been brought to force at her hospital – Hospital del Nino Doctor Jose Renan Esquivel.
· Ireland, Jincy Jerry (born in Kerala, India): To cut down on the potential for human error while collating results from laboratories, she designed an appropriate software solution. She won the Prix Hubert Tuor Innovation Academy Award in 2021.
· Singapore, Lilian Yew Siew Mee: During the onset of Covid-19, Lilian activated a few nursing leaders and nurses to help set up 14 vaccination centres to stand aligned with the National Vaccination Program in 2020-2021. She also deployed a few nursing leaders to set up Covid-19 Treatment Facilities (CTF).
· England, Margaret Helen Shepherd: She set up a national network of genetic diabetes nurses in 2002 to increase awareness of this condition (which is initially misdiagnosed in 80% of cases, resulting in patients being treated with unnecessary insulin injections). She was one of 70 national NIHR70@70 Senior Nurse Research Leaders (driving innovation and new roles to increase research awareness and engagement within clinical care).
· Philippines, Michael Joseph: His telehealth programme for seniors improved health literacy among older adults in 2012 and his Breastfeeding and Breastmilk Banking (CRIB3) project improved care and restoration of infants. During the COVID-19 pandemic, his multimedia project on #VaccineEquity (with support from the International Council of Nurses) was deployed in various regions and countries.
· India, Shanti Teresa Lakra: She has worked amongst Particularly Vulnerable Tribal Groups (PVTGs) in the Andaman & Nicobar Islands of Indian, Shanti is deeply committed to serving the people there and ensuring that adverse health conditions should not lead to their extinction.
· Portugal, Teresa Fraga: She noticed that children with chronic illnesses did not have a support system, and so she decided to establish KASTELO – a palliative care unit in Portugal for children with chronic illnesses. Her goal is to provide quality care with innovation, arranging strategies to promote the quality of life of these children.
· Tanzania, Wilson Gwessa Fungameza: Wilson observed that many newborn babies were dying, which led him to conducting a simple research survey on the cause of neonatal deaths. The research revealed that this was due to respiratory distress syndrome (RDS), especially in premature babies due to the immaturity of the lungs. Therefore, he invested and introduced the Improvised Bubble CPAP Device in the hospital which reduced the neonatal deaths from respiratory problems from 14.1% to 5.9%.
General Public Vote Link here: https://www.asterguardians.com/top-10-finalists-2023/. This voting link also gives information on what these incredible people have achieved and their current health work.
Dr. Azad Moopen, Founder Chairman and Managing Director of Aster DM Healthcare said: "Millions of nurses across the world are working hard every single day to serve their patients and form the core of the healthcare eco-system. Aster Guardians Global Nursing Award is our way of acknowledging their dedication and recognizing their work."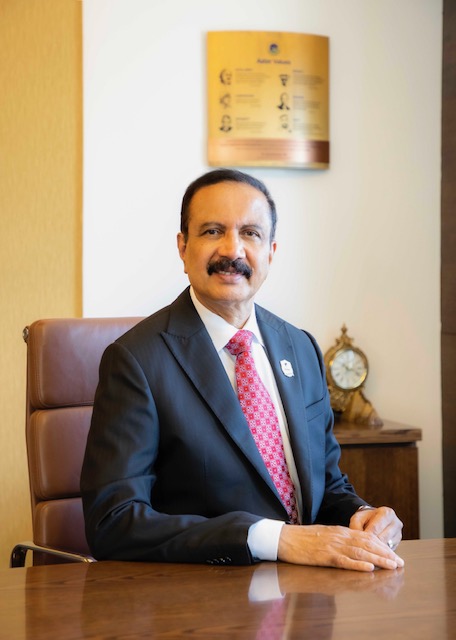 "This year, with more than 50,000 nurses vying for the coveted award, it has been a hard task for the eminent Jury members to shortlist the top 10 outstanding nurses. Each of the finalists have a remarkable trajectory and have made significant contribution to the field of nursing. We wish each of them all the very best."
The final round will consist of public voting for each of the nurses starting from this week and in-person interview with the Grand Jury members consisting of: Mr. Howard Catton – Chief Executive Officer, International Council of Nurses, Switzerland; Prof. Sheila Tlou – Co-Chairperson, Global HIV Prevention Coalition and Ex – Minister of Health & Member of Parliament – Govt. of Botswana; Prof. James Buchan – Adjunct Professor, WHO Collaborating Centre for Nursing; Dr. J Carolyn Gomes, Vice-Chair of the Strategy Committee – The Global Fund Board and Board Member of The Developing Country NGO Delegation to the GF Board; Dr. Peter Carter, an OBE awardee, an independent healthcare consultant and former CEO of the Royal College of Nursing; and Dr. Niti Pall -Senior Digital Advisor for AXA (EC), Board Chair of Harbr and Managing Director of Health4all advisory.
About Aster DM Healthcare
Aster DM Healthcare Limited is one of the largest private healthcare service providers operating in GCC and in India. With an inherent emphasis on clinical excellence, we are one of the few entities in the world with a strong presence across primary, secondary, tertiary, and quaternary healthcare through our 30 hospitals, 125 clinics, 496* pharmacies, 20 labs and 157 patient experience centers in seven countries, including India. We have over 29,108 plus dedicated staff including 3,820 doctors and 8,299 nurses across the geographies that we are present in, delivering a simple yet strong promise to our different stakeholders: "We'll treat you well." We reach out to all economic segments in the GCC states through our differentiated healthcare services across the "Aster", "Medcare" and "Access" brands.
* Including 239 Pharmacies in India operated by Alfaone Retail Pharmacies Private Limited under brand license from Aster.
ALSO READ: Aster's medical and wellness camp for female workers