Advertisement

Bassem also let his packed audience in on his journey of living in America, parenthood, and his book The Magical Reality of Nadia during an insightful and witty dialogue…reports Asian Lite News
In a candid discussion on Friday evening at the Sharjah International Book Fair (SIBF 2023), author and comedian Bassem Youssef revealed fresh, undisclosed details about his two viral interviews with Piers Morgan about the ongoing war in Gaza.
"When the events in Gaza unfolded, Morgan's producer contacted me for an interview to discuss the matter. The image portrayed in Western media was very negative, and I felt that talking about it at that time was akin to career suicide. I initially refused, but as the repeated requests and abundant misinformation continued to pile on, I decided to speak and set the record straight. I considered approaching it comedically, knowing this interview would be a double-edged sword", Youssef shared with Emirati entrepreneur Anas Bukhash, who moderated the dialogue.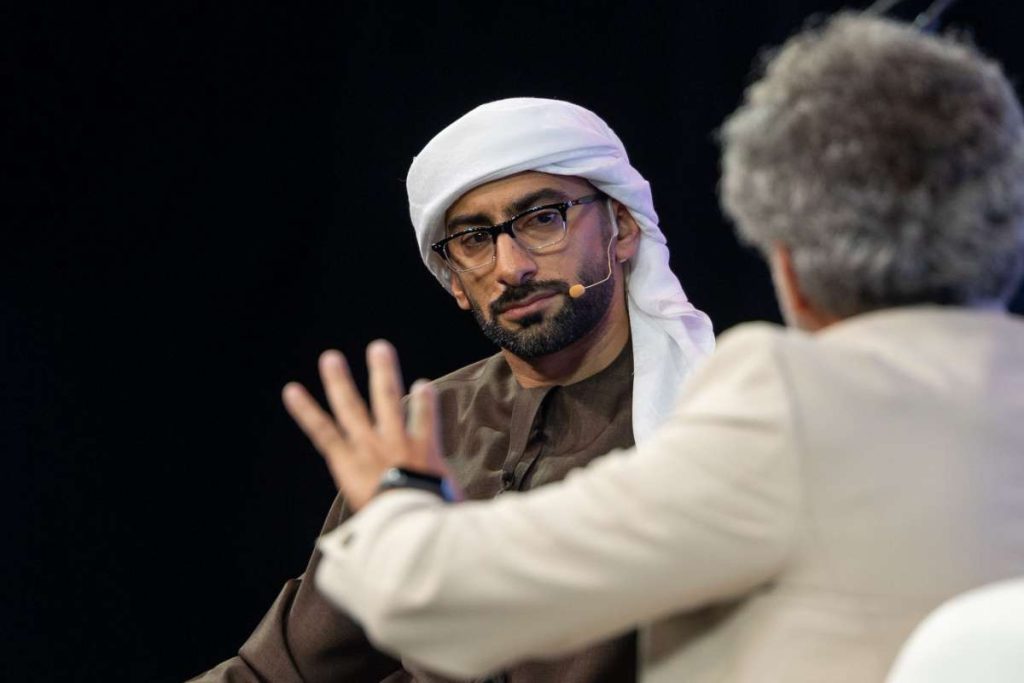 Getting the facts straight
Bassem Youssef went on to explain that after realising the incredible resonance and impact of the first interview, he decided to conduct another in-person interview with Morgan. The preparation for the second interview was different, intending to explain an issue inaccurately he said, adding that he collaborated with researchers, forming three teams from around the world, including historians from the West Bank, Gaza, and other locations.
He said, "They conducted extensive interviews over two weeks, gathering significant information. The challenge was finding the appropriate way to present it, which I did calmly, allowing the interviewer his space and successfully delivering my message".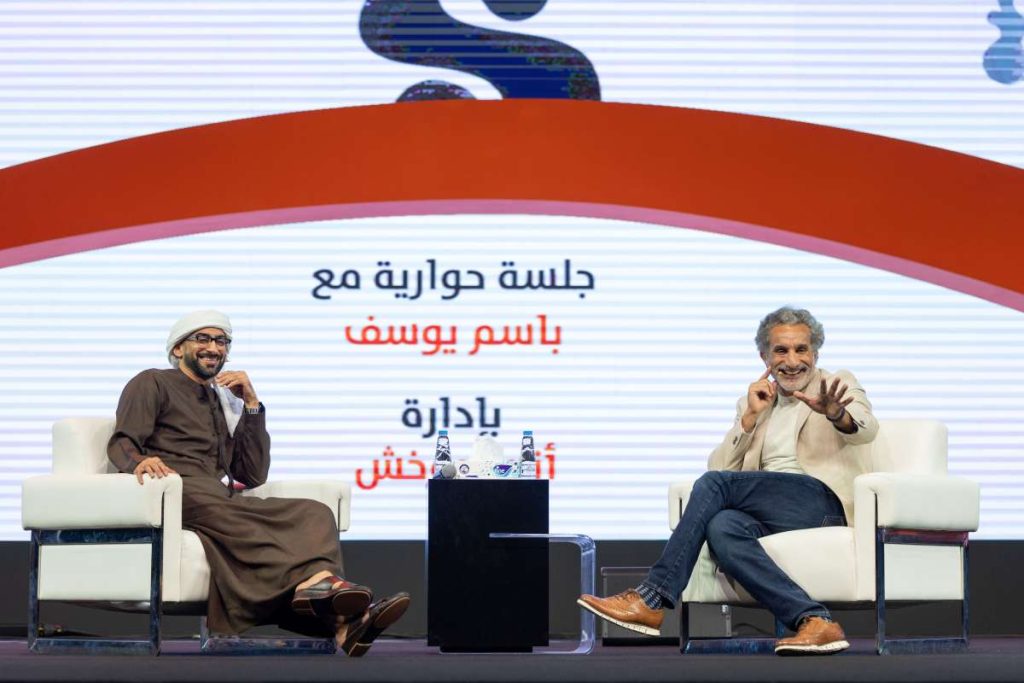 Bassem also let his packed audience in on his journey of living in America, parenthood, and his book The Magical Reality of Nadia during an insightful and witty dialogue.
Focusing fully on the present
The Egyptian comedian told the audience that the idea of doing stand-up comedy in English emerged because he needed a source of income to establish himself in the media. "The first two years were extremely challenging and frustrating due to the audience's response to my performance".
Youssef then transitioned to hosting a show in Arabic.
Sharing his learnings from this period, he opined, "You should not look at the journey as a whole, nor should you anticipate how it will end. Instead, focus on the present and what you have today. The future will come, so don't preoccupy yourself with what you will be. You will only reach there if you concentrate on what you are doing now, without neglecting proper planning.'
Children's book on embracing differences and diversity
About authoring The Magical Reality of Nadia, Youssef said the idea emerged from a talk with his agent. "The protagonist, Nadia, named after my daughter, faces challenges in school because she comes from a different background, but possesses a tool that allows her to revisit her ancient history. The book's main idea was to discuss diversity and how one can learn and benefit from this diversity. I believe that life is a continuous journey of learning".
On the importance of reading, Youssef stressed the need to choose a book based on personal interest and read it through. He enjoys reading about history from different points of view and appreciates the diverse perspectives that enhance communication.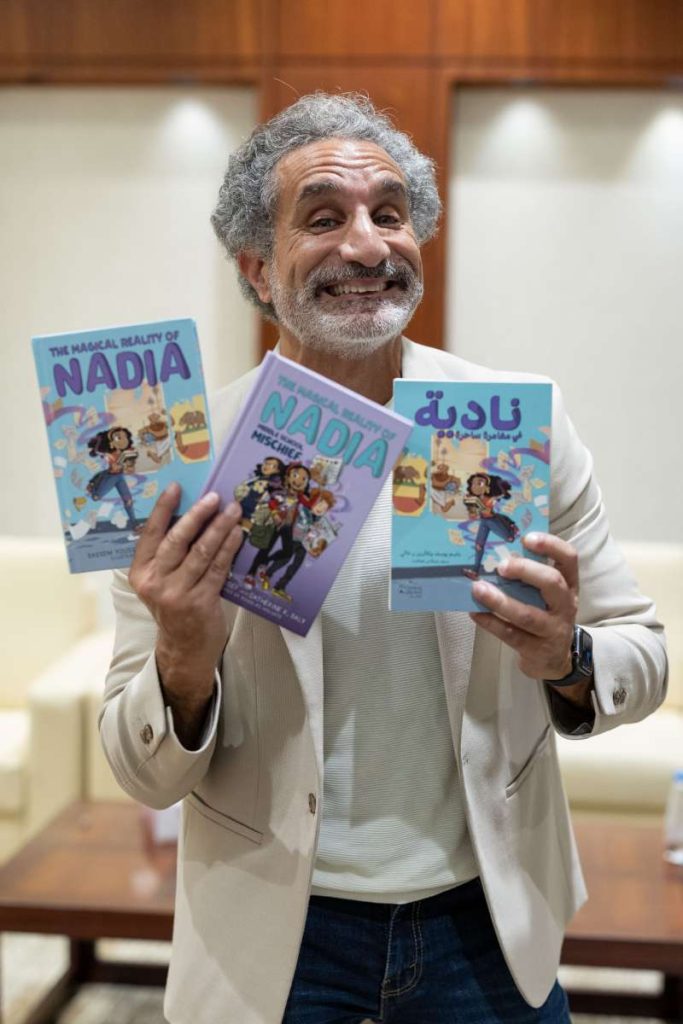 At the end of the session, Youssef shared the three most significant lessons he learned in 2023: the importance of continuous learning; empathy towards others, especially towards those who are different; and the virtues of patience and in achieving one's aspirations'.
ALSO READ-Sharjah Named Guest of Honour at Thessaloniki Book Fair
Advertisement