Advertisement

The 9th Annual Birmingham Thyagaraja Festival brought artists, professionals and young music aspirants together from across the globe…reports Asian Lite News
Birmingham Thyagaraja Festival launches Young Indian Cultural Ambassadors Award (YICA) Awards in lieu of India's 75th year of independence under the patronage of UNESCO UK.
The Birmingham Thyagaraja Festival is the most popular annual festival of Indian Classical Music and Dance held in the West Midlands.  ShruthiUK is delighted and proud to receive patronage for the 9th Annual Birmingham Thyagaraja Festival (BTF) from the United Kingdom National commission for UNESCO.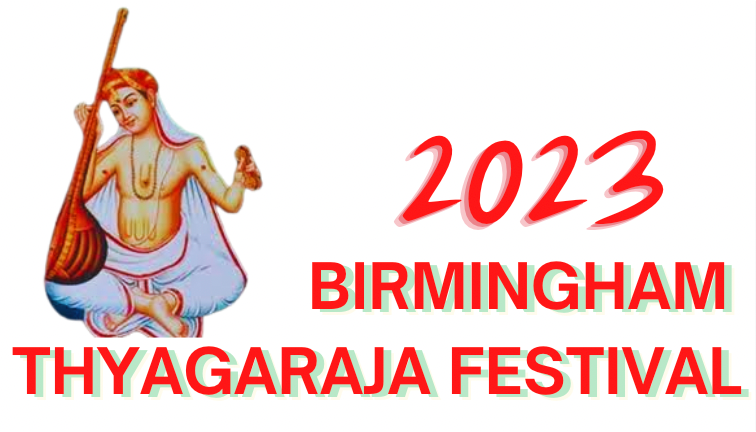 I am delighted that the 9th annual Birmingham Thyagaraja Festival (BTF) – an exceptional celebration of Indian classical music and dance to commemorate the birth of the Singing Saint and composer Thyagaraja, has the Patronage of the UK National Commission for UNESCO.
This festival brings people together and in the words of UNESCO's constitution, helps bring greater, "mutual understanding and a truer and more perfect knowledge of each other's lives". James Omer Bridge, FRSA, Secretary-General and Chief Executive, UK National Commission for UNESCO.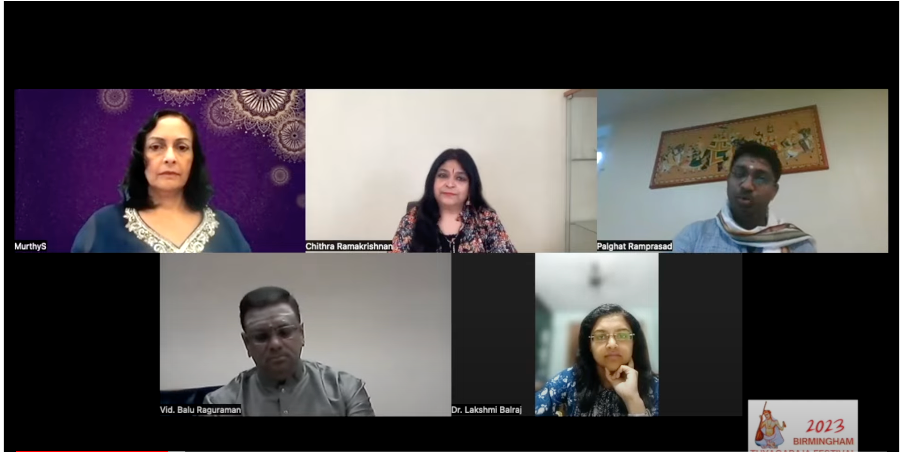 The 9th annual festival, organised by ShruthiUK, is a celebration of Indian classical music and dance to commemorate the 176th birthday of the South Indian Singing Saint & composer Thyagaraja. The vibrant and colourful festival and colourful reminds us of our rich Cultural heritage and our respect towards the legendary composer for his contribution to Carnatic Music.
The 9th Annual Birmingham Thyagaraja Festival brought artists, professionals and young music aspirants together from across the globe. The festival has always been a great platform to encourage upcoming and talented young people to showcase their talents in the Indian art forms to a wider audience.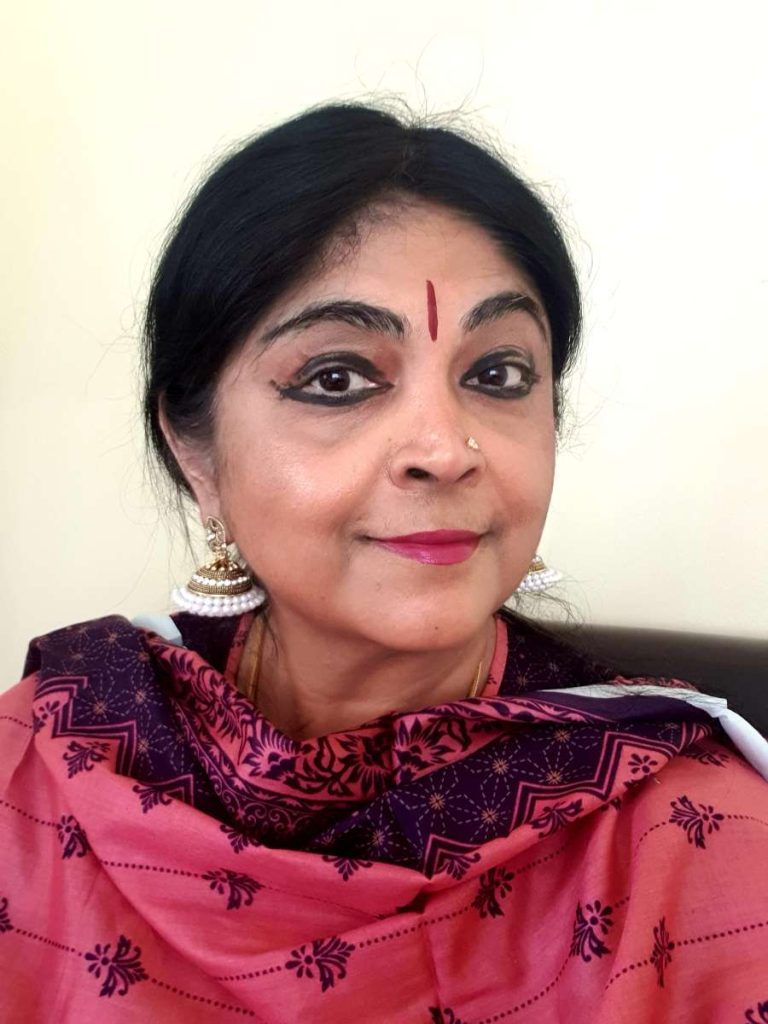 Andy Street, Mayor of the West Midlands, said: "We look forward to the Birmingham Thyagaraja Festival – the annual festival of Indian classical music and dance in honour of Saint Thyagaraja taking place on 13th-14th May 2023 virtually.
 The festival has received patronage from UNESCO-UK and is being supported by several local institutions as well as businesses from right across the UK and indeed around the world. This cultural collaboration brings together the British Indian community from around the Midlands and the wider UK as well as supporting the strengthening of the longstanding links between Britain and India. I am pleased to take this opportunity to send my best wishes to Shruthi UK and the BTF Team for a successful Thyagaraja festival."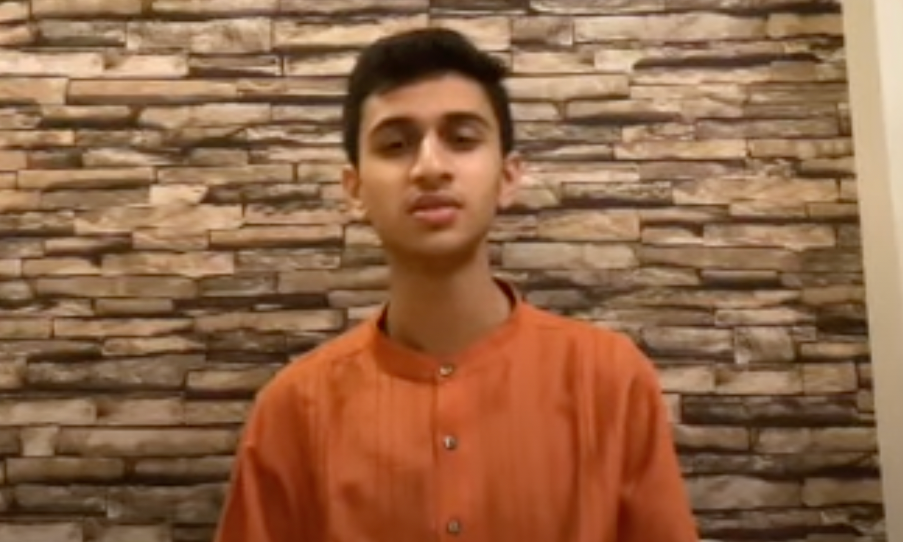 The festival like every year had an overwhelming response which turned to be a two- day festival featuring over 100 performances of Indian Classical music by professionals and young people from across continents showcasing their brilliant talents with great enthusiasm, to honour and pay homage to the great Singing Saint Thyagaraja.
The BTF 2023 was hosted in partnership with the UNESCO UK, Consul General of India, Birmingham; The Nehru Centre, London; West Midlands Combined Authority; Mayor of Solihull, Birmingham City University, Aston University, The Royal Asiatic Society of Great Britain and Ireland, along with a host of other premier national and international partners.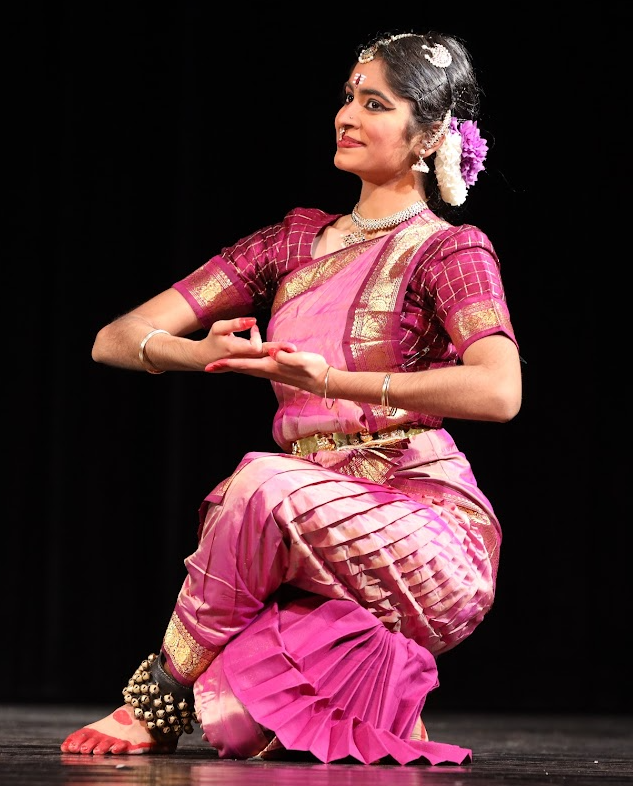 "We are delighted to be an Education partner of ShruthiUK, championing its amazing work with children and young people to enrich their lives through the power of Indian culture and music. The Birmingham Thyagaraja festival 2023will doubtless be another huge success and it is a fantastic opportunity to raise awareness of the charity's wonderful work." Professor Peter Francis, Deputy Vice Chancellor, Birmingham City University.
The festival commenced with the welcome address from Cllr Ken Meeson, Mayor of Solihull; Andy Street, CBE, Combined Mayor of West Midlands; Sir. John Crabtree, OBE, His Majesty's Lord Lieutenant of West Midlands, His Excellency Dr Shashank Vikram IFS, Consul General of India in Birmingham, Mr. Amish Tripati, Minister (Culture), Indian High Commission, UK & Director, Nehru Centre, London and Dr. Paul Sabapathy, CVO CBE, His Majesty's Former Lord Lieutenant of West Midlands and Patron of ShruthiUK.
"Festivals such as the BTF, further strengthens the cultural and economic links between India and the UK, making it culturally diverse and distinct. This gives us an opportunity to celebrate and showcase India's unique cultural heritage through the Indian art forms with great respect and fervour globally. Such festivals take pride in its national identity and share the Indian arts and culture to wider communities and make it culturally diverse, distinct and sustainable in the years to come.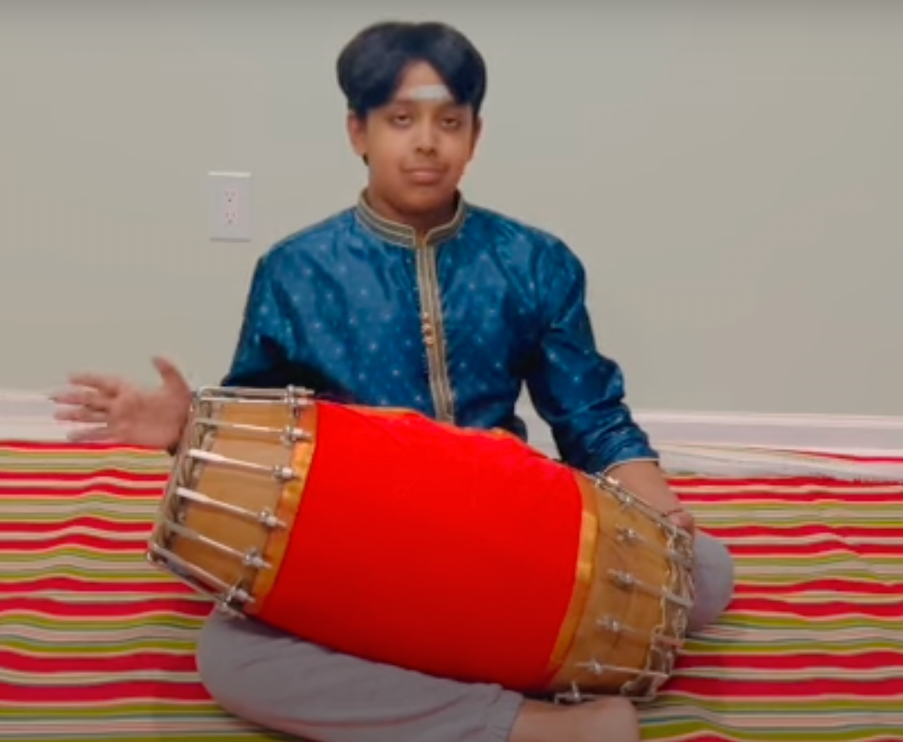 Curating the festival required a lot of coordination and planning and much emphasis was given to provide an opportunity for the youth to showcase their talents. The festival in the virtual platform enabled us successful partnerships and connect with key professionals and organisations from across the globe. Dr Chithra Ramakrishnan FRSA, Founder & Artistic Director, ShruthiUK, Curator, Birmingham hyagaraja Festival
A huge thanks to all our esteemed Sponsors, Global Patrons, Ambassadors/Youth ambassadors and our participants involved in putting together this amazing festival this year.
YICA Awards 2023
In lieu of India's 75th anniversary of independence, the Birmingham Thyagaraja Festival launched the YICA Awards with a hope to recognise the positive contributions of amazing young art professionals globally, who inspire other young people and make our world a better place to live.
The young Indians honoured and recognized with the YICA Awards 2023 are -Divya Rajan- Bharatanatyam dancer from Massachusetts, Boston Siddharth Devarajan, South Indian Percussionist (Mridangam) from Chicago U.S. Kamakshi Ambatipudi, Indian classical violinist from Hyderabad, India Rasika Sivakumar, South Indian classical vocalist (Carnatic) from New Jersey, Philadelphia Ameya Naik-Indian classical vocalist (Hindustani) from Noida, Delhi, India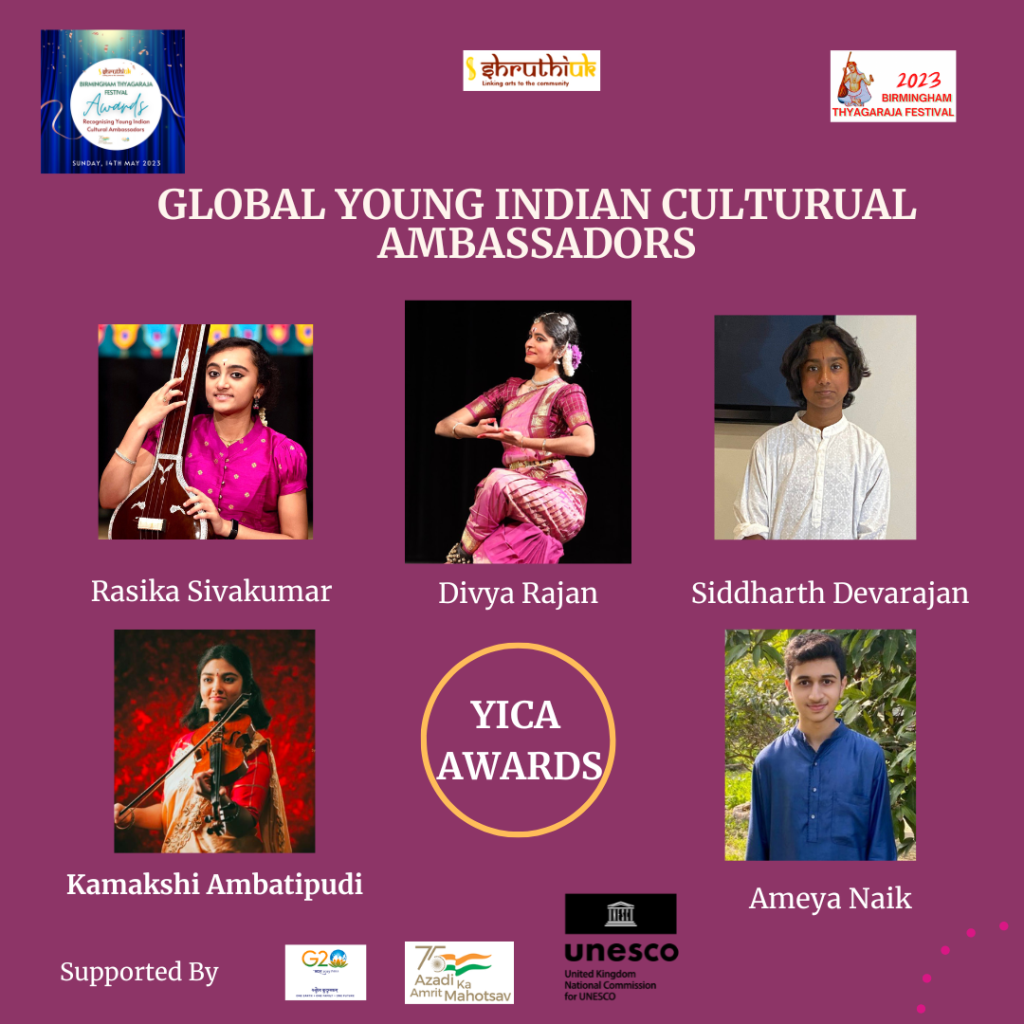 Celebrating Women and honouring women achievers -2023
Every year, at the BTF, in lieu of International Women's Day honours women achievers at the awards ceremony, recognizes outstanding women, who have made a positive impact and contribution to the society through their skills and passion.
The inspiring women honoured during the BTF 2023 were: Pauline Black, OBE DL, English singer, actress and author.Shah Begum BEM, Outreach and Impacts Manager. of the United by 2022 Charity. Pru Porretta MBE, Coventry's official Lady Godiva Professor Julie McLeod, Pro Vice Chancellor -Learning and Teaching at Birmingham City University.
The Patron and the governing members of ShruthiUK and the festival would like to express their heartiest congratulations to all the inspiring women who were honoured this year. The festival was supported by Birmingham City University and Aston University as our Education Partners. Several young people took great pride in showcasing their talents representing various forms of Indian classical and folk music and dance.
Dr. Chithra Ramakrishnan, MBE FRSA FRAS delivered the Vote of Thanks. P.S. Shruthi UK is a South Asian arts organisation, established in Leeds in 2005 and now based in Solihull. This is a non-profit organisation promoting South Indian classical music and dance in the Midlands and elsewhere in the country.
Dr Chithra Ramakrishnan FRSA FRAS is the Founder and Artistic Director of ShruthiUK, and Curator of Birmingham Thyagaraja Festival.
Birmingham Thyagaraja Festival is the annual festival of Indian Classical /Folk music and dance celebrated in the honour of the great South Indian Saint and Composer Thyagaraja since 2015.
ALSO READ-UN Forums Support Thyagaraja Festival