Advertisement

Post-War and Contemporary Art Online will present a strong selection of works by female contemporary names, artists from Africa and It's diaspora, and a variety of works on paper by names such as Andy Warhol, Antoni Tapies, George Condo and Alexander Calder…reports Asian Lite News
This season, Christie's will be offering a notable pieces at its Impressionist and Modern Art Day and Works on Paper Sale.

The live auction will feature ground-breaking Impressionists such as Pierre-Auguste Renoir and Alfred Sisley, alongside Modern masters who defined the critical movements of the early 20th Century, from Gustav Klimt to Pablo Picasso, Henri Matisse and Joan Miro.

A focal point is the monumentally-sized masterpiece by Ukrainian artist Sonia Delaunay, Marche au Minho, Portugal (estimate: 700,000-1,000,000 pound) from the important early series of brightly coloured Portuguese market scenes in oil and encaustic by which she explored colour theories during the development of Orphism. Marche au Minho relates to other significant examples by the same name housed in public collections such as the Centre Georges Pompidou, Paris and the Museum of Modern Art, New York. The world record for Sonia Delaunay is 4.1M Euros, achieved for a work of the same subject, by the same name.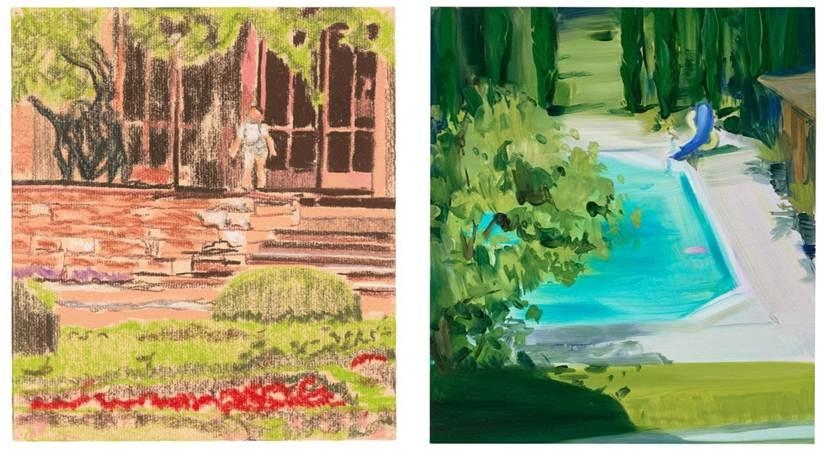 The theme of still life features strongly in the auction, embodied through the intensely meditative Natura morta by Giorgio Morandi (estimate: 600,000-800,000 pound) and Georges Braque's sizeable, concentrated, composition Le moulin a cafe (estimate: 700,000-1,000,000 pound), both completed during early-1940s, as the Second World War raged in Europe.

An exceptional group of modern sculpture featuring the passionate expressionism of the dual-figure composition is also presented, including a rare lifetime cast of Camille Claudel's L'Abandon (350,000-500,000 pound) which launched her career as a professional artist and Auguste Rodin's L'Eternelle Idole, grand modele (estimate: 500,000-800,000 pound), one of the earliest bronze casts produced in the 1920s. An exceptional example of Rodin's iconic vision of romantic love known as "The Kiss" cast between 1914-1918 completes the group with Baiser, 2eme reduction.

Further highlights this season include avant garde works from critical periods of the 20th Century by Laszlo Moholy Nagy and Lyonel Feininger; a strong representation of German Expressionists with important works by Max Pechstein, Max Beckmann, Otto Dix, Gabriele Munter, Alexej von Jawlensky and Otto Mueller; as well as notable works by Italian masters Gino Severini and Marino Marini.

From 23 February to 9 March, First Open: Post-War and Contemporary Art Online will present a strong selection of works by female contemporary names, artists from Africa and It's diaspora, and a variety of works on paper by names such as Andy Warhol, Antoni Tapies, George Condo and Alexander Calder.

Works by Aubrey Levinthal and Molly Bounds will be offered for the first time at auction, alongside further prominent female artists Francesca Mollett, Deborah Segun, Jenna Gribbon, Sarah Ball and Caroline Walker. The sale will also feature a wonderful selection of works by contemporary African artists such as Aboudia's Untitled (estimate: 30,000-50,000 pound), Wole Lagunju's Urban Kings (estimate: 15,000-20,000 pound) and Adjey Tawiah's Yellow Punk (estimate: 4,000-6,000 pound).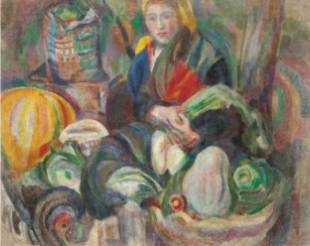 Coinciding with his recent solo exhibition at the Courtauld, Peter Doig's Study of an English Garden (1997, estimate: 50,000-70,000 pound) will lead the sale and is a superb example of the artist's prevailing fascination with place and memory.

Furthermore, a painting by the late Barry Kamen will be presented for the first time at auction. Known as one of the iconic faces of the 1980s Buffalo fashion movement throughout his life, Kamen's work as an artist remained in the shadow of his fame. This season, Christie's will be offering a notable piece from the Is Is It series, sold to benefit the Barry Kamen Estate in their mission to archive and preserve his work and legacy.
ALSO READ-'Kochi Biennale is venue for global art exhibition'