Advertisement

The team, which created it, states that the theme 'ToxiCity' reflects the complexities intricately affecting the various life domains, and is to conduct an artistic probe deep into the subject….reports Asian Lite News
As the fifth edition of the Kochi Biennale progresses, an installation by a group of contemporary artists from the Democratic Republic of Congo, recreating the theme of the seventh edition of the famed Lubumbashi Biennale of the African continent, is becoming the cynosure of all eyes.
Isaac Sahani Datto, Production Manager, and ccenographer of the creation said the installation was given the name "ToxiCity", which is a combination of the words 'toxic' and 'city', to make sure the theme is understood in all its seriousness.
"The helplessness of the downtrodden living in the vicinity of big cities is reflected here. The life of the poor in the land of the rich is being demonstrated through the medium of audio, video, and pictures, among other objects," said Datto.
The team, which created it, states that the theme 'ToxiCity' reflects the complexities intricately affecting the various life domains, and is to conduct an artistic probe deep into the subject.
"ToxiCity, which strongly questions the evolutionary impact on urban life as a result of the historical interferences in the industrial, economic, environmental, social, and cultural fields, though compiled mainly with the city of Lubumbashi as the background, is relevant for all cities in the world," added Datto.
Curated by Shubigi Rao, the fifth edition of the Kochi-Muziris Biennale was declared open for art enthusiasts last weel, and on display are over 200 projects spread across heritage properties and warehouses, galleries and public spaces across the commercial capital of Kerala, Kochi.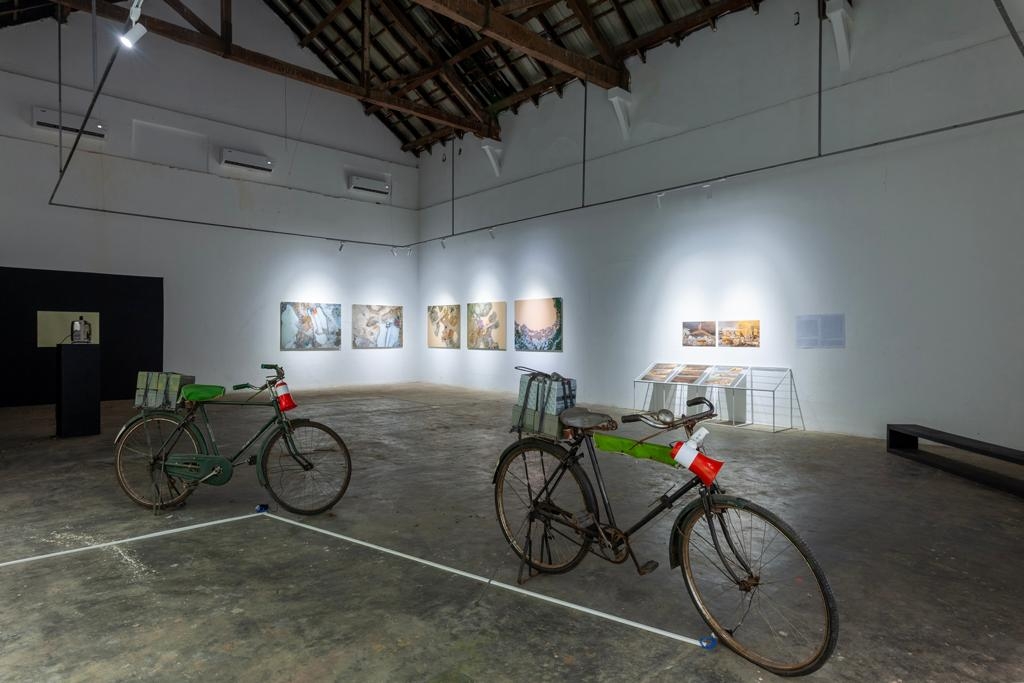 With 'In our Veins Flow Ink and Fire' as the central theme, the Biennale will conclude on April 10, 2022, featuring 88 artists.
Rao said that returning after a gap of four years, the fifth edition of the Kochi-Muziris Biennale examines how we survive through songs, materiality, joy, humour, and through language, whether written, verbal or oral.
"After the states of fear, trauma and uncertain limbo of the pandemic years, it may seem strange to call for joy. Where is this optimism? Perhaps we can sense it more tangibly in artistic and collective works, especially in regional or particular contexts and forms of the artists gathered here for the Biennale," said Rao.
She went on to point out that these artists find their counterparts across the world with work that includes questions like the possibly redemptive and revolutionary power of practice beyond the market.