Advertisement

Janmashtami, the birth anniversary of Lord Krishna, is a joyous occasion celebrated with great devotion and fervour. To make this year's Janmashtami celebration even more special and memorable, We has curated some unique prasad recipes that blend traditional flavours with modern twists, perfect for those observing fasts and planning for Jagrata.
These recipes are not only quick but also incredibly flavourful, ensuring that your bhog is truly divine. Plus, their simplicity makes them ideal for preparing during fasts and a night of spiritual devotion.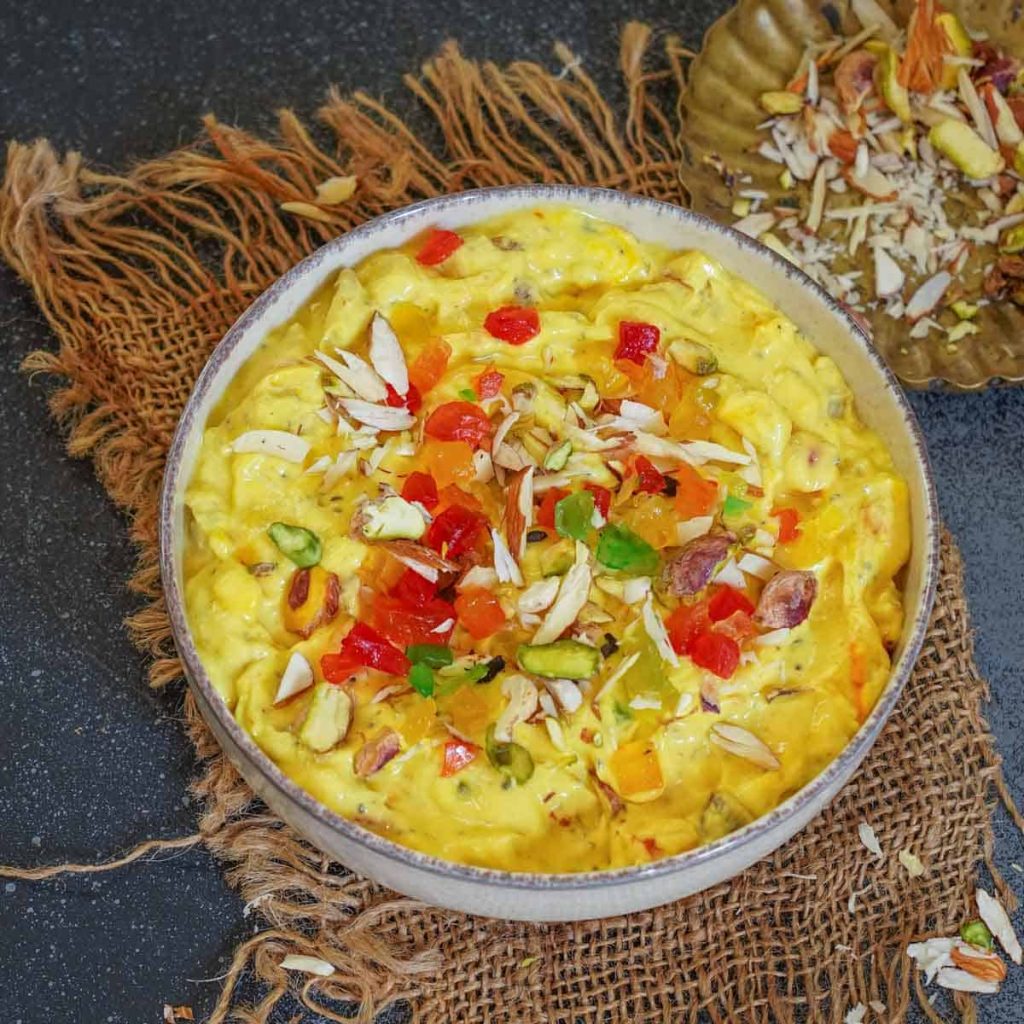 Saffron and Pistachio Rice Pudding Parfait by Voltas Beko
An elegant twist on the classic rice pudding, this parfait layers fragrant saffron-infused rice pudding with the crunch of pistachios.
1 cup cooked rice
2 cups milk
1/3 cup sugar (adjust to taste)
A pinch of saffron strands
1/4 cup chopped pistachios
1/2 teaspoon cardamom powder
A few saffron strands
1/4 cup warm milk
Method:
Rinse the rice and soak it in water for 30 minutes. Drain.
In a microwave-safe bowl, combine the rice and milk. Place it in Voltas Beko microwave on high for 10-12 minutes, stirring every 3 minutes until the rice is cooked and the mixture thickens.The Auto Cooking feature in the Voltas Beko microwave ensures that your rice is cooked with the touch of a button.
Add sugar, saffron threads, and cardamom powder. Mix well and microwave for an additional 2 minutes.
Let the rice pudding cool. Refrigerate for at least 2 hours.
In serving glasses, layer the saffron rice pudding with chopped pistachios.
Garnish with extra pistachios and saffron strands. Serve chilled.
Shahi Tukda recipe by Chef Amandeep Singh, Executive Sous Chef, at The Westin Mumbai Garden City
"This dish with its blend of textures and aromatic flavors, beautifully aligns with the spirit of Janmashtami. Just as Lord Krishna's life was a tapestry of diverse experiences, this dessert weaves together the crunchiness of fried bread and the luxurious sweetness of saffron-infused milk. It's a culinary homage to the divine playfulness of Krishna, making it a fitting treat for this festival that celebrates his birth", says Chef Amandeep.
Ingredients:
6 slices of bread
1 cup milk
1 cup sugar
1/4 cup ghee (clarified butter)
1/4 cup cashews, chopped
1/4 cup almonds, chopped
1/4 cup raisins
1/2 teaspoon cardamom powder
A pinch of saffron strands (optional)
Silver vark (edible silver foil), for garnish (optional)
Method:
Trim the edges of the bread slices and cut them into smaller pieces or quarters.
Heat ghee in a pan over medium heat. Fry the bread pieces until they turn golden brown and crisp. Remove them from the pan and set them aside on a paper towel to drain excess ghee.
In the same pan, add cashews, almonds, and raisins. Sauté them until they are golden. Remove and set aside.
In another pan, bring the milk to a boil. Reduce the heat and add sugar, cardamom powder, and saffron strands (if using). Mix well and let it simmer for a few minutes until the sugar dissolves and the milk thickens slightly.
Add the fried bread pieces to the milk mixture. Gently mix to ensure the bread is coated with the milk.
Allow the bread to soak in the milk for about 10-15 minutes, letting it absorb the flavors.
Serve the Double Ka Meetha warm, garnished with fried nuts and silver vark.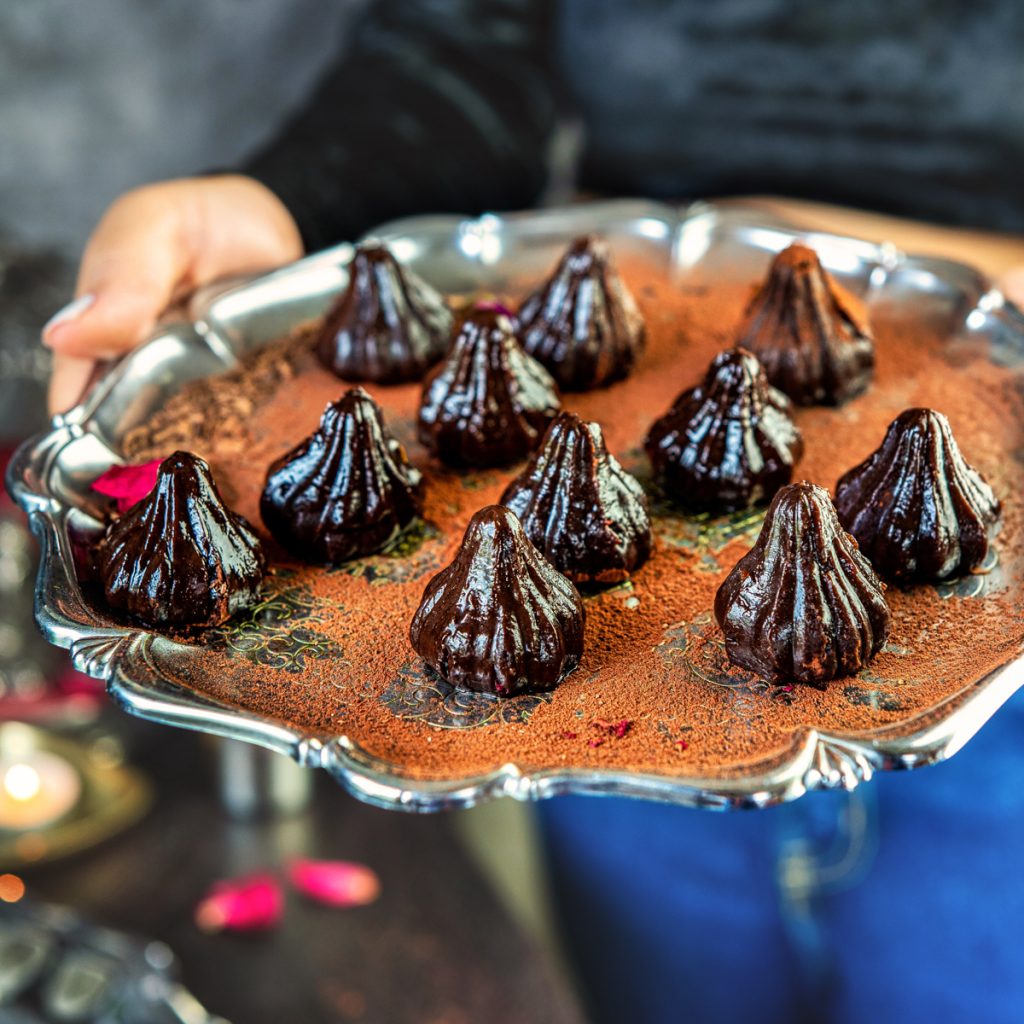 Fruit and Nut Srikhand Cups by Voltas Beko
A luscious blend of strained yogurt, saffron, and cardamom served in nutty granola cups, topped with a medley of fresh fruits and crunchy nuts.
Ingredients:
2 cups thick yogurt (strained)
1/2 cup powdered sugar
1/4 teaspoon cardamom powder
A pinch of saffron strands (soaked in 1 tablespoon of warm milk)
Chopped mixed fruits (like mango, pineapple, pomegranate)
Chopped nuts (like almonds, pistachios)
1 cup granola
2 tablespoons melted butter
Method:
In a bowl, combine the granola and melted butter. Press a spoonful of the nutty granola mixture into the bottom of each cup to form a crust. Press it down firmly.
In a mixing bowl, combine the strained yogurt and powdered sugar. Add cardamom powder and saffron-infused milk. Mix until all the ingredients are well combined, and the mixture is smooth and creamy.
Spoon the srikhand mixture into each cup over the nutty granola base. Top the srikhand with a generous amount of chopped mixed fruits and chopped nuts.
Cover the cups with plastic wrap or lids. Place it in your Voltas Beko refrigerator for an hour before serving. The NeoFrost™ Dual Cooling technology keeps the natural goodness intact.
Serve the Fruit and Nut Srikhand Cups cold. Enjoy the delightful blend of creamy srikhand, crunchy granola, and fresh fruits.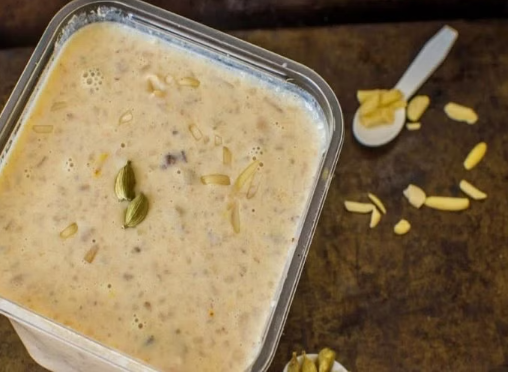 Chocolate Modak Truffles by Voltas Beko
Delightful modak-shaped truffles made with melted milk chocolate, condensed milk, and a hint of coconut, perfect for celebrating Janmashtami with a sweet twist.
Ingredients:
200g milk chocolate, chopped
1/2 cup condensed milk
1/4 cup desiccated coconut
2 tablespoons ghee (clarified butter)
Cocoa powder for dusting
Modakmolds (if available)
Instructions:
In a microwave-safe bowl, add the dark chocolate and condensed milk together, place it in your Voltas Beko microwave and stir it in 30-second intervals, until smooth. The Digital Display in the Voltas Beko microwave helps you keep an eye on the chocolate and you can ensure that it is getting properly melted.
Once the chocolate is melted, stir in the desiccated coconut and ghee. Mix until all the ingredients are well combined.
Dust your hands with a little cocoa powder to prevent sticking. Take small portions of the chocolate mixture and shape them into modak-like truffles using your hands or press the mixture into the modakmolds and then release them. Stir in the chopped nuts.
Place themodak-like truffles on a parchment-lined tray.
Let them cool and set in the refrigerator for about 1-2 hours before serving.
Makhana Kheer recipe by Barsha Choudhary, moj creator
Ingredients:
Makhana + 1/2 cup cashews
2 tsp ghee
rock salt
1/2 tsp cardamom powder
3 cups milk
Sugar to taste
Dry fruits (cut into pieces)
Method:
Place a pan on medium heat and add a small amount of ghee.
Once the ghee has melted, add nuts and cashews to the pan.
Roast the nuts and cashews for a few minutes until they turn slightly brown.
Sprinkle some rock salt on the roasted nuts and cashews, and mix well.
Remove the pan from the heat and let it cool down.
Once cooled, take 3/4th of the roasted nuts and cashews and grind them in a blender.
Add some cardamom powder to the blender, along with makhana and cashews, and blend them all together.
Take another deep pan and add 2 to 3 cups of milk.
Place the pan on medium heat and let the milk come to a boil.
Once the milk has boiled, add sugar to it and mix well.
Add the makhana mixture to the pan and stir well.
Add the remaining roasted nuts and cashews to the pan and mix well.
Stir the mixture continuously until it thickens to the desired consistency.
Once the kheer has thickened, remove the pan from the heat.
Garnish the kheer with chopped dry fruits.
Serve the kheer hot or cold, as per your preference.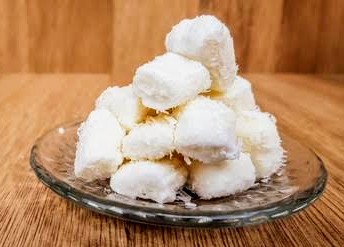 Coconut delight candy by T.S. Abbisha, Sharechat creator
Ingredients:
Grated Coconut: 1 cup
Jaggery: 150g
Cardamom: 1 tsp
A pinch of Salt
Ghee: 1 tsp
Rice Flour: 3 tsp
Water: As needed
Method:
Begin by grinding the grated coconut in a mixer with a little water until a coarse paste forms. This coconut paste will be the heart of our delightful candy.
In a bowl, prepare the sugar syrup by combining jaggery and a small amount of water. Heat the mixture on a medium flame, stirring continuously until the jaggery dissolves completely. This will create a sticky and luscious syrup.
Once the sugar syrup reaches the desired consistency, add the aromatic cardamom powder, a pinch of salt, and the enriching ghee. Mix these ingredients thoroughly, allowing the flavors to infuse.
Gently integrate the coconut paste you prepared earlier into the sugar syrup mixture. Also, add the rice flour to the mixture, ensuring that everything blends harmoniously.
Move the pan back to the stove and cook the mixture over low heat. Keep stirring continuously to prevent any lumps from forming. The mixture will start to thicken and come together into a cohesive mass. This process might take a few minutes, so be patient.
Once the mixture achieves the perfect consistency and starts to leave the sides of the pan, indicating that it's ready, transfer it onto another pan or a clean surface.
While the mixture is still hot, shape it into small balls or molds of your choice. Press the mixture firmly to hold its shape and create beautiful patterns. You can use various molds to add a festive touch.
Allow the coconut candies to cool and set. As they cool down, they will firm up and become even more delicious.
The desserts are now ready to be offered as prasad or enjoyed with your loved ones. The delicate sweetness of jaggery, the rich aroma of cardamom, and the delightful texture of grated dryfruits will make this prasad truly special. As you relish each bite, remember the essence of Janmashtami and the joy it brings.
May this festive season fill your life with happiness, love, and delectable treats. Happy Janmashtami!
ALSO READ-Recipe: Delicious red sauce pasta