Advertisement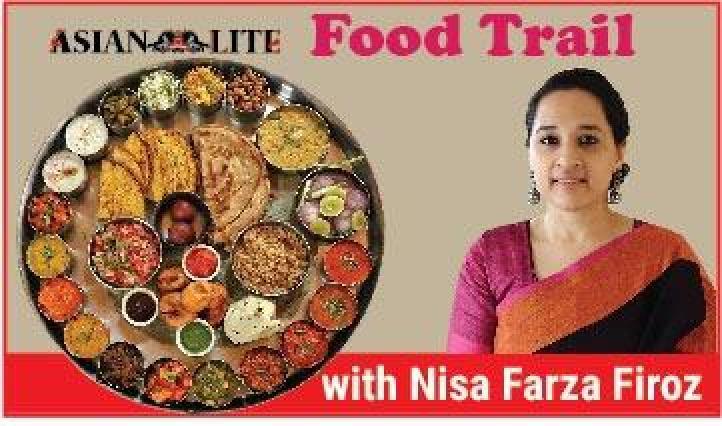 Ingredients
Sweetened Condensed Milk – 1 small can
Desiccated Coconut – 200 gms
Cardamom Powder – 1 tsp
Khoya- 25gms
Ghee – 2 tsp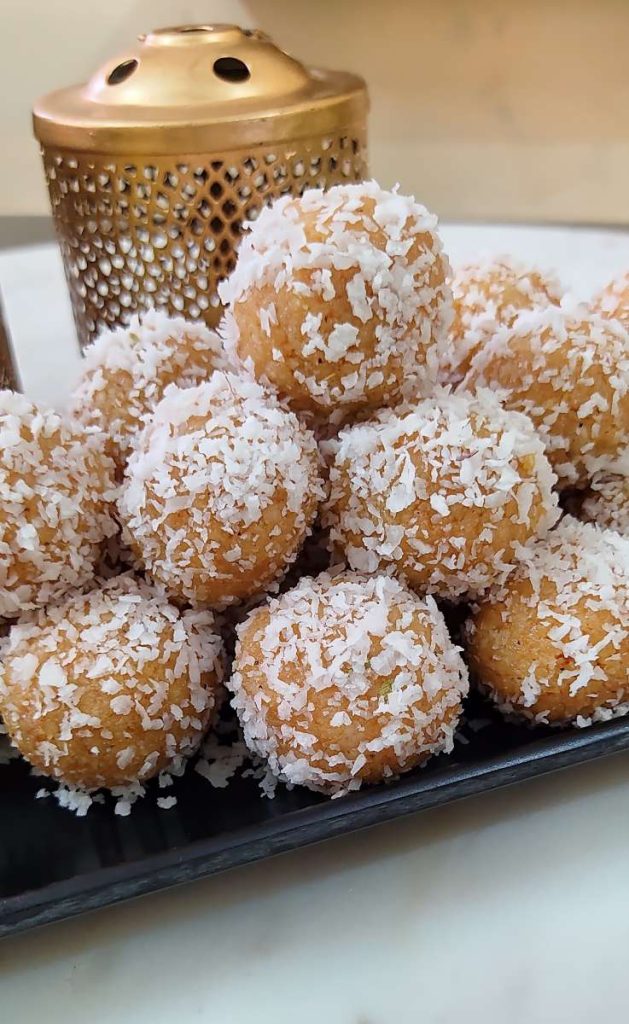 Method
To make the caramel, place the sealed can of sweetened condensed milk in a pressure cooker. Make sure it is fully submerged in water. After 1 whistle keep it on low flame for 20 mins. Take it out after the cooker cools down.
Place a heavy bottom pan on low medium flame and add the ghee. To this add the coconut and cook for 2 mins while stirring continously.
In a bowl add the coconut, crumbled khoya , cardamom powder and the caramelised milk maid mix everything well. (Add the milk maid according to your sweetness)
Make small ladoos with this mixture and gently roll the ladoo in the desiccated coconut.
Rest the ladoos for couple of hours before serving them. This will make the ladoos firm.
Store the ladoos in the refrigerator for up to a week in an air tight container.
ENJOY!
ALSO READ-Diwali Recipes with a Chocolate Twist
Advertisement