Advertisement

Vivat Bacchus is a celebration of South African wine and food in a bustling, working winery-style atmosphere. A feature by FnB columnist Riccha Grrover for Asian Lite International.
From their two venues in Farringdon and London Bridge, Vivat Bacchus is all about delivering high quality cuisine, centred around an ethos of sustainability, both within the seasonal dishes on the menu and the impeccable wine list.
Staff are attentive, friendly and knowledgeable about menu with suggestions at hand and this creates a warm, relaxed and welcoming environment. Whether you're dining on meats grilled to perfection, hosting a party or wedding, taking a tour of the wine cellars or cheese rooms or joining the regular wine events, Vivat Bacchus is about simplicity and consistency – good food and great wine, time after time.
A love of South African wine is where it all started for Vivat Bacchus and where it still stands today. Some stand-out SA producers include Meerlust – champions of the Bordeaux Blend in South Africa, and Boekenhoutskloof – best known for creating the legendary Chocolate Block, who have been producing great wine since 1776. Kanonkop Wine Estate is considered one of South Africa's most significant producers, known for being the pioneers of pinotage! Guests will also find a fabulous selection of wines from the rest of the globe, including the finest-aged Bordeaux's and the best of the Old and New Worlds, along with some seriously rare vintages from the most prestigious producers.
Whilst they champion the key players in South African winemaking, many of their wines are also from small, independent winemakers that share the same passion for a better future and produce their wine accordingly.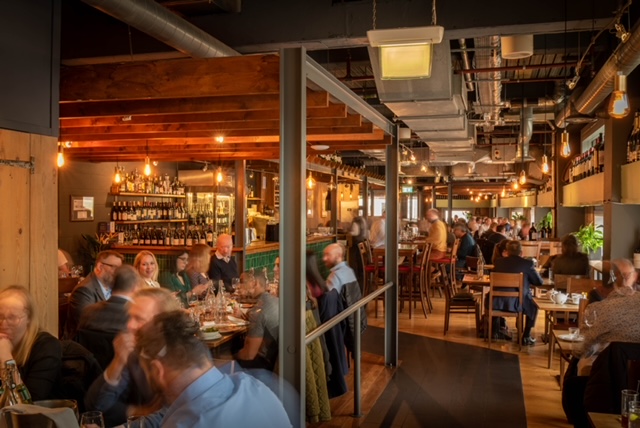 Regular tastings, hosted by Vivat Bacchus' expert WSET accredited wine team, take place exploring different regions and food pairings, whilst the winemakers regularly visit so guests can meet them face-to-face.
Both restaurants have their own walk-in wine cellars, and guests are invited to take a tour of the cellar and pick out a bottle that they may not find on the list.
Good, rustic South African inspired food, blending seasonal ingredients from sustainable suppliers with a nose-to-tail cooking approach dominates the menus at Vivat Bacchus. Taking inspiration from the country's rich and diverse history, dishes embrace bold flavours and rare breed meats that will transport you to the Rainbow Nation with every bite.
Snacks of Biltong and Droewörs are cured to traditional SA recipes. The starters list might make you double-take as you spy Goujons with peri peri aioli in amongst Cape Malay Prawns; Burrata with confit red grapes and macadamia nut pesto; and Mushroom and Beetroot Frikkadel doused in chakalaka – a staple hailing from Johannesburg made up of beans, fresh veggies, onions, peppers, and tomatoes with a spicy twist.
Main events consist of a variety of meats like Karoo Style Lamb Saddle with spring greens.
If the Braai tradition of bringing loved ones together for celebrations is what the SA dining experience is all about for you, tables of eight or more can get stuck into the special Braai feasting menu. Gather the gang and tuck into sharing plates of starters and mains. Round it all off by sinking your spoon into Malva Pudding, South Africa's answer to sticky toffee – a caramelised, moist and spongy dessert bursting with apricot flavour – drenched with creamy custard, or Peppermint Crisp Tart with coconut biscuit.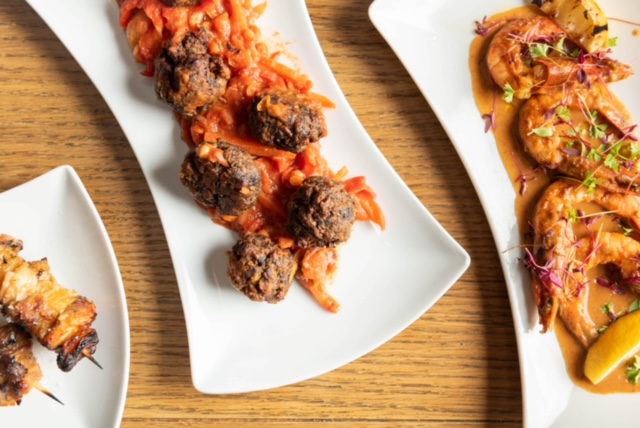 Both restaurants have a walk-in cheese room, with over 40 artisan cheeses to choose from. Book into the 'Cheese Room Experience' and sample award-winning British artisan cheeses from sustainable supplier cheesegeek. Decide the content of your cheeseboard with the assistance of the resident cheese expert. Can't decide? Let them choose for you – you won't be disappointed.
Club Carnivore runs every two months and is founded on three simple rules – red meat only, red wine only, and wine served in magnums or larger. Keep an eye on their website for details on the next event!
To host and event or party guests can choose from four private dining rooms in Farringdon and one large private room in London Bridge. Catering to all your event needs, from corporate dinners and parties to private wine and/or cheese tastings, engagements and even weddings, where you can hire the entire restaurant.
The industrial décor with exposed pipes and ducts creates the feeling of being in a working winery, with oak-barrel walls and wooden features. At London Bridge, the outdoor terrace is the perfect place to soak up the summer sunshine with a crisp glass of white.
Vivat Bacchus is an authentic South African style experience of celebrating good food and wine. Highly recommended.
ALSO READ: Decadent and Inventive Indian Cuisine: Currynama by Seven Seas
Advertisement