Advertisement

Covent Garden in London which is known for its vibrant culture and diverse dining experiences, has welcomed a new addition to its culinary landscape. The Punjabi Baithak, opened its doors on Friday, September 1st, 2023, offering a unique fusion of Punjabi flavours, tapas-style dining, and a charming atmosphere that celebrates Punjabi culture. An exclusive feature by FnB columnist Riccha Grrover for Asian Lite International
Opened by long time well-known local, Amrit Mann, Punjabi Baithak is a groundbreaking concept that transforms from a Punjabi Cafe during the day to a lively Punjabi Tapas bar in the evening. It is the very first of its kind in London. The restaurant aims to provide a delightful Punjabi gastronomic journey to its patrons, offering an array of delectable dishes for vegetarians and vegans as well as those who love their non-veg!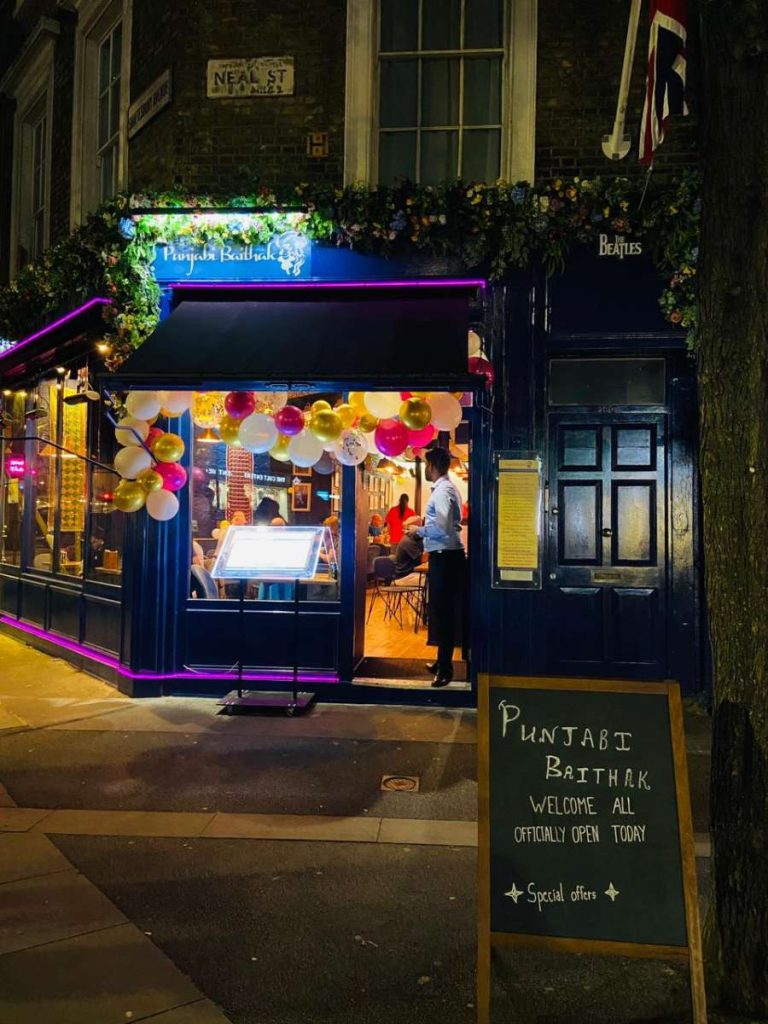 During the day, guests can also savour the essence of Punjabi brunch homemade parathas, tandoori wraps, set plates of Punjab Covent Garden favourites with naans, rotis or rice and a steaming mug of Desi Chai, along with cuisine with tapas-style treats such as Punjabi Masala Chips, Chilli Paneer, Mixed Grill. The daytime menu offers a perfect dining solution for theatre-goers, shoppers and working individuals wanting a quick lunch in or to takeaway.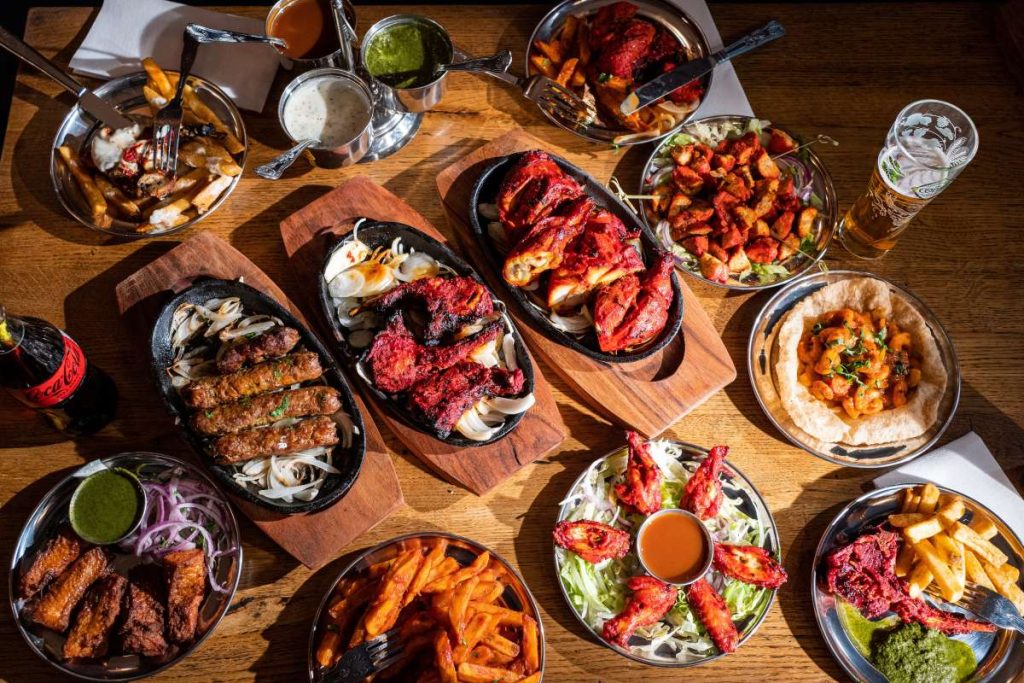 In the evening, the atmosphere at Punjabi Baithak transforms into a vibrant bar grill setting where guests can unwind and revel in the lively ambiance. The drinks menu boasts an enticing selection of alcoholic and non-alcoholic beverages including Punjabi specialties like Shikanjavi (a refreshing Punjabi lemonade), and the intriguing Laced Mango Lassi (it's laced with rum!). Special beverages have been sourced from the Subcontinent which went through a blind tasting selection process – they're worth a try! It's the ideal place for a relaxed evening friends for a feast of options with sharing plates, sizzlers, and the opportunity to savour Punjab Covent Garden's signature dishes.
Punjabi Baithak pays homage to the rich tradition of Punjabi hospitality. The term "Baithak" literally translates to "a place to sit," and in Havelis (large Punjabi homes), it's where guests would relax, be entertained, and enjoy the company of others. Musical Baithaks were also common; Punjabi Baithak also has a Basement Baithak – a space where The Beatles dined back in the 1960s! The space still pays homage to them but is now a flexible private hire space, great for small parties, meetings, rehearsals, and small events at very reasonable rates!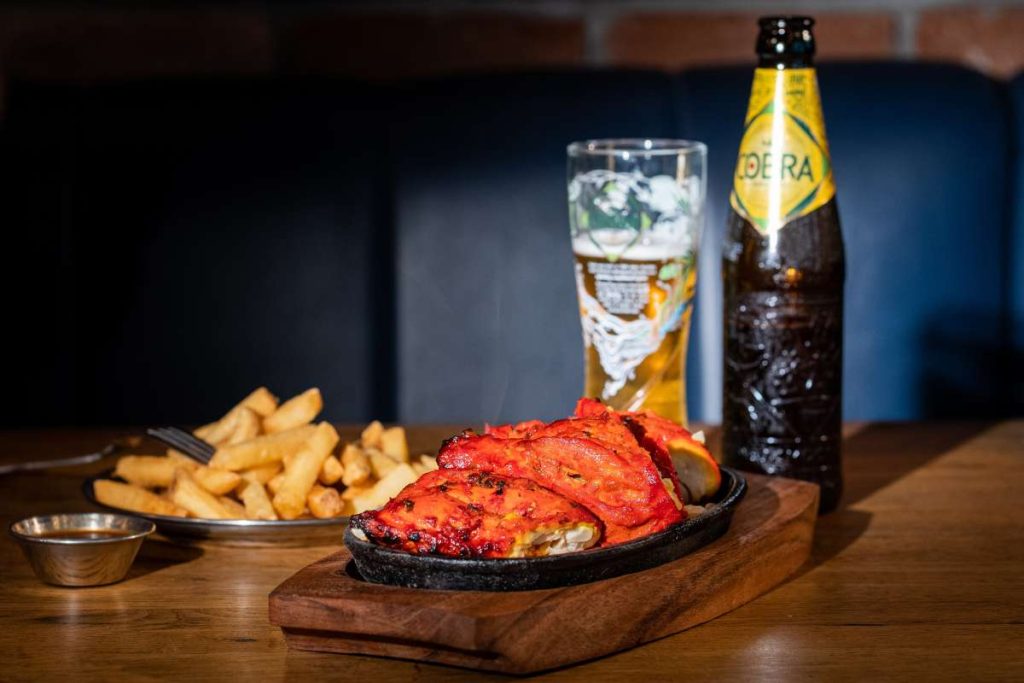 This exciting addition to Covent Garden's culinary scene comes 72 years after Gurbachan Singh Maan opened the iconic Punjab Covent Garden restaurant at 80 Neal Street, which his grandson Sital Singh Maan expended sideways, backwards and upwards. Now Amrit Maan, his great-grandson, has continued the family legacy with the opening of Punjabi Baithak next door at 190 Shaftesbury Avenue.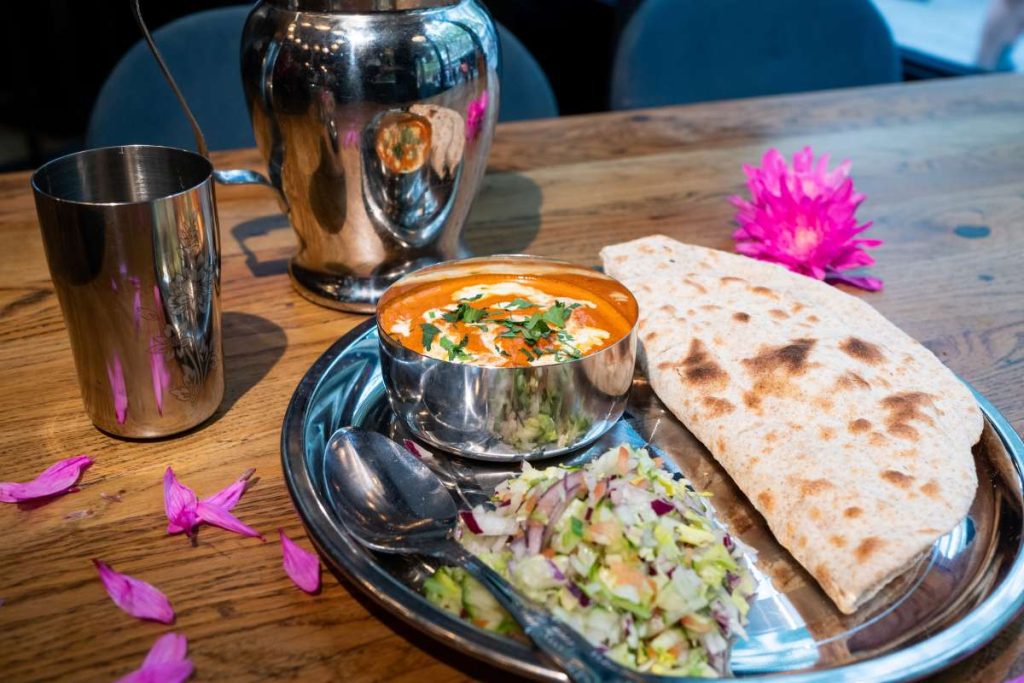 It keeps the essence of the Punjab Covent Garden with its dark walls, family images and continues to celebrate Punjabi and British Asian iconic moments too, but with a focus on popular culture and more recent historic (pre-Y2K). The more casual, lighter atmosphere is helped with the hard floor, high ceiling and neon lighting, and look out for the popular Punjabi sayings on the walls too. The two restaurants complement each other well.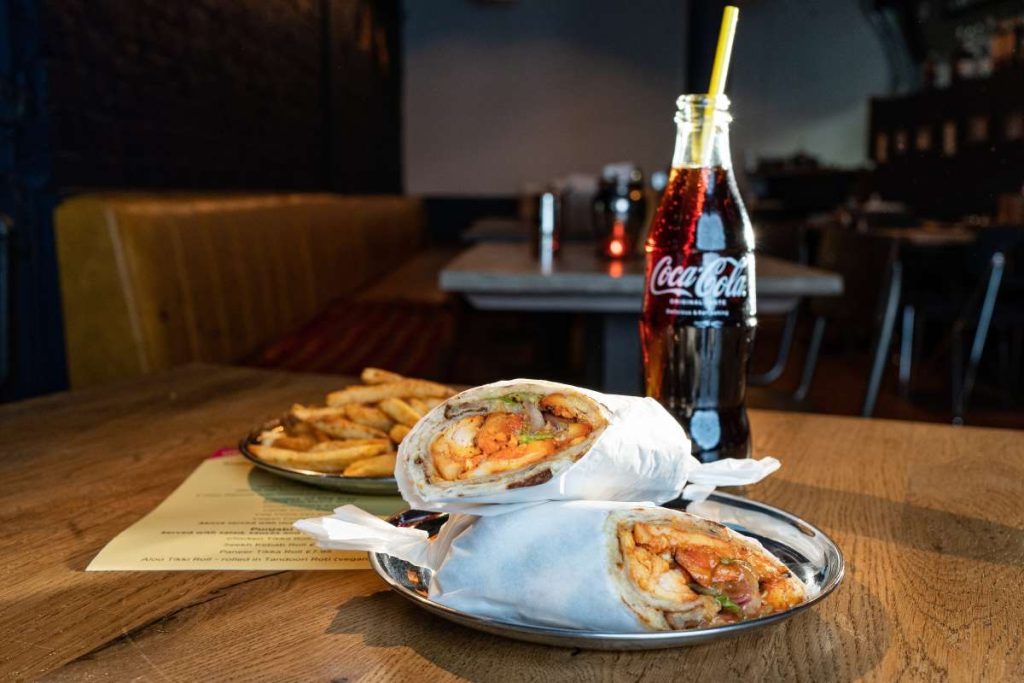 Baithak literally translates as a "place to sit".  The Baithak would often be a room in a Punjabi residence, like a haveli, where guests would relax and be entertained as they were wined and dined. The service at this restaurant is outstanding; attentive and helpful. The vibe is upbeat and relaxed. Decor items reminiscent of Punjabi heritage transports one back to a golden era gone by. The delectable menu offerings are splendid and evoke nostalgia of the subcontinent and especially Punjab. The food presentation is charming, flavours on point and portion sizes are generous. Very Highly Recommended!