Advertisement

Recent events in Uzbekistan have shown that the country's ability to implement fundamental reforms corresponds to the number of its young people and specialists who have access to innovative knowledge and can critically evaluate the current state of international and domestic affairs … writes Dr Akhmedov Djavakhir Djamolovich Phd, deputy executive director, "El-Yurt Umidi" Foundation
The most popular and justifiable investments on a worldwide scale now are ones in "human capital," the most important aspect in determining a country's future viability. In other words, education is the fundamental means by which human capital is created and developed.
Recent events in Uzbekistan have shown that the country's ability to implement fundamental reforms corresponds to the number of its young people and specialists who have access to innovative knowledge and can critically evaluate the current state of international and domestic affairs.
One of the primary goals of the Uzbek government in shaping New Uzbekistan is sending its brightest young people and most promising academics abroad to earn advanced degrees from top institutions. Thus, on September 25, 2018, the "El-Yurt Umidi" Foundation was founded at the request of President Shavkat Mirziyoyev with the following mandates and goals:
– promote and assist the attraction of a new generation of professional, educated and modern-minded, patriotic specialists who have mastered the advanced foreign experience into a civil service;
– establish an ongoing dialogue with foreign experts and compatriots, study their proposals on the socio-economic reforms and develop recommendations for their implementation;
– wide promotion of the positive image of Uzbekistan abroad by the Foundation fellows.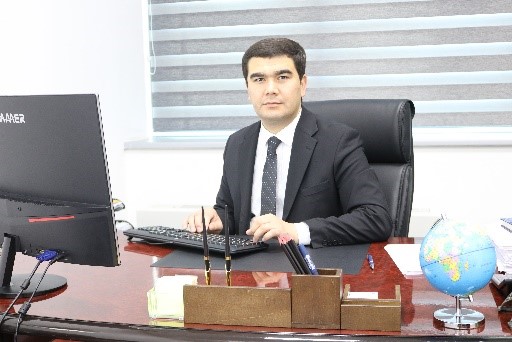 In addition to these objectives, at least twice a year, the Foundation will announce open scholarship competitions with three stages (application submission, intellectual examination, and interview), ensuring that students from all parts of the country have a fair shot at winning. Submissions can be made electronically via the Foundation's website or by email. In the months preceding the public announcement of open scholarship competitions, the Foundation will organise a series of seminars across the country. The purpose of these seminars is to disseminate information regarding the process of the competitions to professionals working in government ministries, departments, and organisations, as well as young people living in the various regions. Upon organizing a multi-stage open competition the Foundation selects youth and specialists with high intellectual potentialfrom different regions of the country and organizes their education at prestigious universities abroad.
Statistically speaking, from 2018-2019 to 2022-23, the Foundation sponsored the education of 1,626 students at some of the world's top universities of higher education and research in over 40 countries (among them the United States, the United Kingdom, Germany, France, Japan, Canada, Malaysia, and others). There are currently 1,089 Foundation fellows actively contributing to the scientific, educational, and state sectors of Uzbekistan's economy (2022, November 18).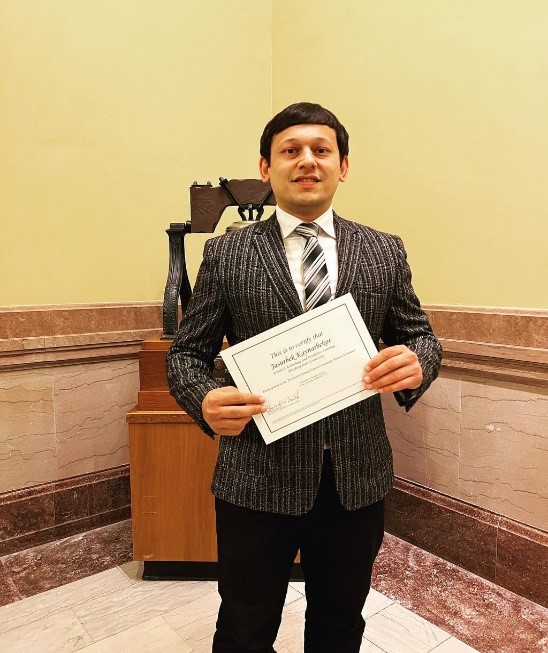 Currently, 478 Foundation fellows are enrolled in bachelor's, master's, and doctorate programmes. There are 184 fellows studying at top universities in the United States, including Columbia University, Cornell University, Duke University, University of Michigan, University of Wisconsin-Madison, and others; 115 at top universities in the United Kingdom, including Oxford University, Cambridge University, University College London, Imperial College London, University of Edinburgh, University of Reading and others; 18 in Italy, 17 in Germany, and 10 in France, etc. To ensure safe environment for Foundation Fellows and widen partnership with their educational institutions, as well as widen the geography of opportunities for Uzbek specialists abroad, the Foundation has signed Memorandums on bilateral cooperation with more than 90 world's prestigious universities and international educational organizations. In particular, Memorandums have been signed with more than 25 prestigious universities and international organizations in the UK such as Queen Mary University in London, York University, University of Reading, Kaplan International, Russel Group and others.
The Foundation recently announced the first open competition for this year, beginning April 1, 2023, awarding a total of 500 scholarships: 75 for bachelor's degrees, 275 for master's degrees, and 150 for doctoral degrees.
In terms of foundation fellows' accomplishments and internationally recognized achievements, there are numerous to mention. A. Khudoyqulov is a laureate of the James Claydon award, given for "Best Doctoral Dissertation of the Year in the field of Economics" at the University of Cambridge; J. Qaynarbekov is the winner in the nomination "Best Critical Article" at the US Capitol Graduate Research Summit; U. Abdullaev is the winner of the Mathematics Olympiad held at the University of Arizona, USA, and others.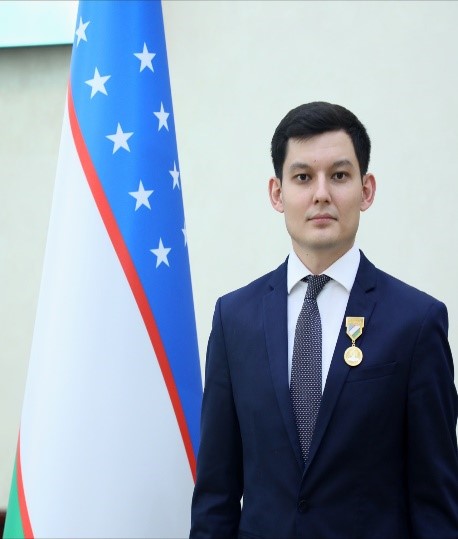 In addition to studying prestigious universities, the Foundation fellows are actively promoting large-scale reforms of Uzbekistan, positive changes in the lives of our people, culture, traditions, and values of the Uzbek people among professors and students from different countries through the organization of Uzbekistan Days and Uzbek Festive events at the universities where they study.
The organisation attempts to set up online conferences with students at different stages of their study to discuss challenges they're facing and offer timely solutions. The goal of these get-togethers is to create a friendly space where students may concentrate on their studies.
We must also note that due to this professional attitude Foundation Fellows are recommended for high leadership positions in a short time period. Particularly, Sh. Gultoraev – Deputy Chairman of the JSC "Uzsanoatkurilishbank", D. Nafasov and Kh. Abidov – heads of departments at the Central Bank, U. Khoshimov – Head of the Department at the Ministry of Higher Education, Science and Innovation, A. Khudoykulov – Vice-rector of Tashkent State Institute of Law, U. Yakubkhodzhaev – Dean of the University of World Economy and Diplomacy and others.
Furthermore, the state provides Foundation Fellows with additional social and financial incentives in order to provide them a "social lift." This is due to the mechanism for the payment of supplementary allowances from the state budget to complement the official salaries of graduates of the top 500 foreign higher education institutions, which is another motivating aspect of Uzbekistan's present youth strategy.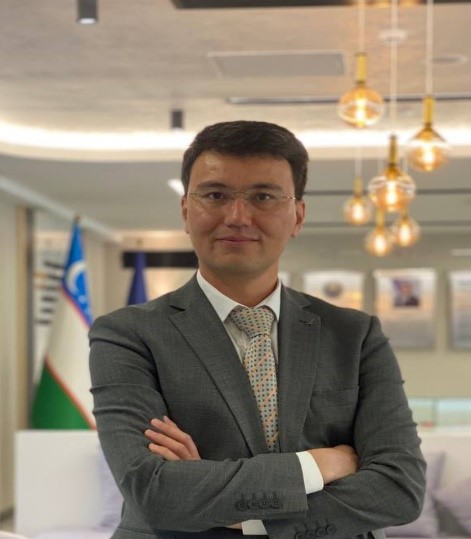 Another main task of the Foundation is establishing an ongoing dialogue with compatriots and experts from abroad. The electronic register of compatriots was created in 2019 by the Foundation and constantly enriched with the information of compatriots who have scientific and practical experience abroad. To date, there are more than 5,500 citizens living and working abroad are in the electronic register of the Foundation, and the representatives of state organizations have access to the registry can address our compatriots for consultancy on issues of their expertise.
The Foundation also hired 55 foreign compatriots with advanced scientific and practical experience to work at state organisations in collaboration with ministries, departments, local administrative authorities, and other state organisations.
The Foundation has taken a number of steps to ensure a continuous communication between Foundation Fellows, compatriots, and state organisations. International Forum on the topic of "New Uzbekistan – New Generation Personnel" was organised in 2020 and 2022 to offer a platform for discussion and sharing of experience with socially active Foundation's graduate fellows and fellow citizens working successfully in foreign organisations. Foundation Fellows and compatriots had the opportunity to meet and debate the present global difficulties, their influence on the Uzbek economy, and potential solutions. It was proposed to hold such forums on an annual basis.
In addition, heads of ministries and departments routinely organize online dialogues with Foundation Fellows and compatriots in order to discuss the challenges their organizations are facing and apply their knowledge and expertise in certain fields to find innovative and advanced solutions. The state organisations also assist Foundation Fellows in their research studies related to the development of a relevant field, which is an excellent chance for fellows to learn the ins and outs of a pressing problem in the field, consult with experts on this issue at their respective educational institutions, and ultimately develop policy recommendations based on their research.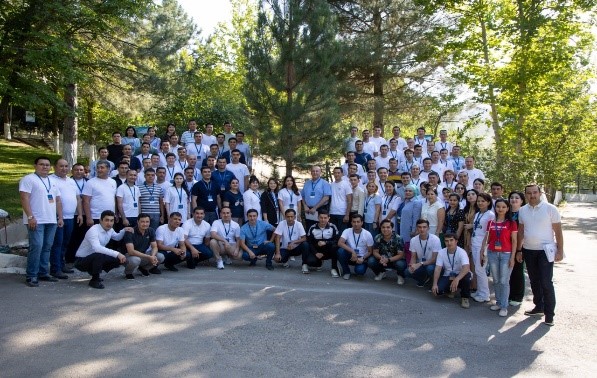 Witnessing the actual results of this policy and realizing the necessity for further development of human capital, especially of young personnel, the President of the Republic of Uzbekistan, during the recent visit of to Singapore, has reached important agreements on the training of leadership personnel of Uzbekistan. In particular, in cooperation with the School of Public Policy Lee Kuan Yew of the National University of Singapore an "Uzbek-Singapore Joint Educational Center" will be established at the Academy of Public Administration under the President of the Republic of Uzbekistan to train civil servants included in the National Personnel Reserve with an opportunity for internships abroad for up to 6 months.
Moreover, in future in order to strengthen the knowledge gained by the Foundation Fellows after graduation in practice and establish long-term cooperation with foreign experts in their field, its planned to introduce a mechanism of up to one year internship at the international organizations such as United Nations, World Bank and others, as well as at internationally recognized companies, including companies that are in the list of "Nasdag", "Standard&Poors 500", "Fortune Global 500", "Forbes Global-2000", "Forbes Top-100 Digital Companies".
Uzbekistan as a worthy member of the international community striving to achieve high results in all aspects, is highly appreciated by foreign partners for providing regular and stable funds from the state budget for education and accumulation of experience by young people and specialists who will become the decisive force of today and the future of the country.
Thus, reflecting on the work done on training of specialists with intellectual potential abroad within the implementation of the state youth policy, and taking into account existing and promising projects in the formation of New Uzbekistan, we can state with confidence that Uzbekistan is making every effort to create innovative and highly skilled personnel in the country in order to meet the growing need for competent specialists in various fields.
ALSO READ: Uzbekistan Unveils Reforms To Welcome Foreign Investments