Advertisement

Zelenskyy expressed his gratitude for unwavering leadership from the US side…reports Asian Lite News
US President Joe Biden on Monday said America will not send the F16 fighter jets to Ukraine. While responding to a reporter on whether he would send F-16 fighter jets to Ukraine, Biden said "no". Interestingly, the US had ramped up military assistance to Ukraine in the form of artillery and tanks.
Ukrainian President Volodymyr Zelensky has sought fighter jets to help sustain his war effort against Russia. Biden has consistently said the planes aren't on the table, even as he has given aid in other areas.
Last week, Biden announced that he would send 31 M1 Abrams tanks to Ukraine, despite top US officials saying previously the heavy-duty vehicles were a poor fit for the country's military.
Speaking on the White House South Lawn, Biden also said he wasn't sure whether he would visit Europe next month for the one-year anniversary of the start of the war in Ukraine.
In response to a separate question, Biden said he was planning to visit Poland, but wasn't sure when.
Earlier, Biden provided Ukraine with a defense package of $2.5 billion in new weaponry and munitions for Ukraine, as the country prepares for a new stage in the ongoing conflict with Russia.
Zelenskyy expressed his gratitude for unwavering leadership from the US side.
Taking to Twitter, Zelenskyy wrote, "Thank you @POTUS for providing with another powerful defense support package worth $2.5 billion. Stryker IFVs, additional Bradley APCs, and Avenger air defense systems are an important help in our fight against the aggressor. Thank you people for unwavering leadership support!"
Significantly, however, the defense package does not feature battle tanks requested by Kyiv but includes 90 Stryker armored personnel carriers, an additional 59 Bradley Infantry Fighting Vehicles, Avenger air defence systems, and large and small munitions, according to a Pentagon statement.
"The 59 Bradley IFVs included in this package, together with the 50 Bradleys previously committed on January 6, and the 90 Stryker APCs will provide Ukraine with two brigades of armored capability," it said.
Earlier, French President Emmanuel Macron and Dutch Prime Minister Mark Rutte said that they have not received any requests from Ukraine for fighter jets.
"We do not have such a request formulated [from Ukraine]," Macron said at a joint press conference at The Hague where the two leaders were meeting to prepare the next EU council of February.
Macron said while no requests had been received by France, "nothing is off-limits in principle." He insisted that the usefulness of each request must be considered carefully. Macron said the weapons requested should not escalate the conflict. (ANI)
Russia warns new US envoy
Russian Deputy Foreign Minister Sergei Ryabkov met with new US Ambassador to Russia Lynne Tracy, who presented copies of her credentials.
During the conversation with Tracy on the sharply worsened Russia-US relations, Ryabkov pointed out the counter productiveness of Washington's confrontational policy, which is "fraught with serious negative consequences," the Russian Foreign Ministry said in a statement on Monday.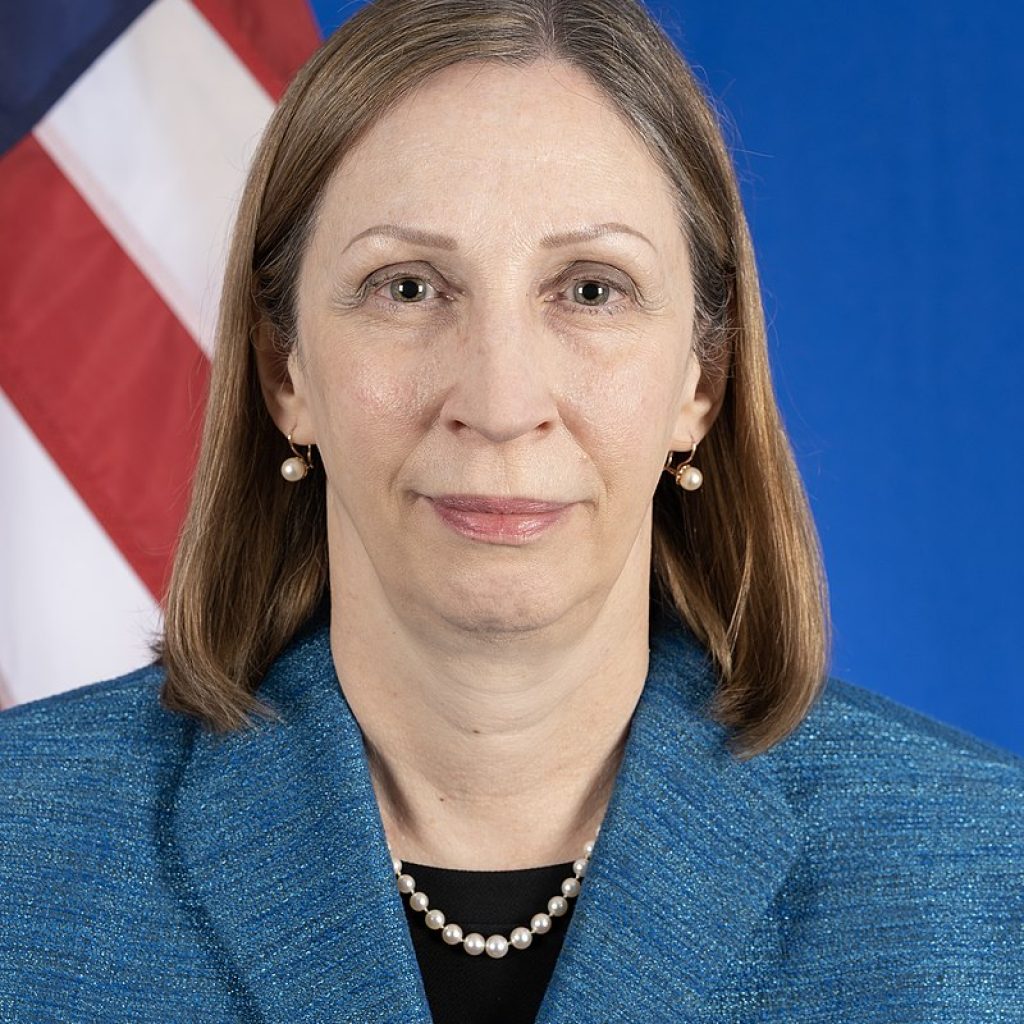 The Russian side hopes that the US envoy will strictly abide by Russian laws, observe norms and customs, adhere to the principle of non-interference in the internal affairs of the host country.
Sworn in on January 9, Tracy is the first woman to occupy the post of US Ambassador to Russia.
"Ambassador Tracy begins her tenure in Moscow focused on maintaining dialogue between our capitals at a time of unprecedented tension," the US embassy said in a statement on Monday.
ALSO READ-Biden's claims 'false and misleading', say fact-checkers