Advertisement

Kemi Badenoch affirmed the British government's commitment to ensuring the safety and security of all diplomats…reports Asian Lite News
UK's Secretary of State for Business and Trade, Kemi Badenoch condemned the attack on the Indian High Commission by pro-Khalistan extremists in March. She labelled the attack a 'disgrace', reported Khalsa Vox.
The High Commission of India in London was attacked in March by a group of about 50 persons, who committed criminal trespass, caused disrespect to the Indian National flag, damage to public property and injuries to officials of the High Commission of India.
The attack was organised by Gurcharan Singh, Dal Khalsa, UK; Avtar Singh Khanda of KLF, Jasvir Singh and many of their associates, both Indian and foreign nationals, who have been identified during the ongoing NIA investigations.
Badenoch further affirmed the British government's commitment to ensuring the safety and security of all diplomats, according to Khalsa Vox.
During a trade ministers's session at the B20 Summit India 2023, Minister Badenoch stressed the complex issue of integration and the challenges posed by extremism.
"In any country, no matter how much of a global superpower, there will always be problems. In the UK, one of the most interesting things, and I say this as one of the immigrants to the country, is that quite a lot of the times people don't integrate the way we want them to," Badenoch said, emphasizing the intricacies of cultural assimilation.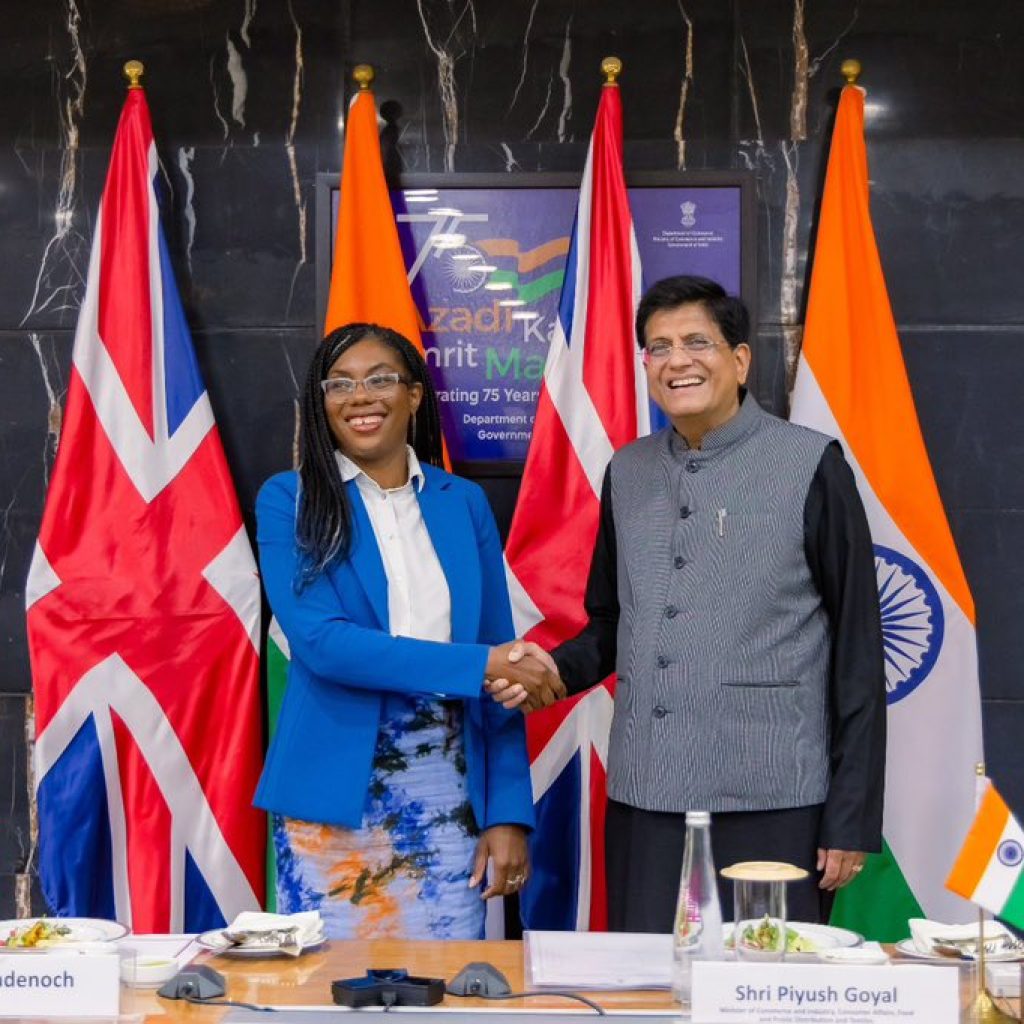 The attack on Indian High Commission in London not only triggered the sanctity of diplomatic premises but also raised concerns about the safety of diplomats and the broader implications for international relations, reported Khalsa Vox.
"I personally thought that what happened, and I speak on behalf of the UK government—not just personally—was a disgrace," she further said.
The UK prides itself on being a diverse and multicultural nation, but such an incident serves as a reminder of the challenges that can come up when extremist ideologies and separatist agendas take place.
In a world striving for peace and understanding, the attack on the Indian High Commission in London stands as a testament to the challenges that persist on the path towards harmonious coexistence.
According to Khalsa Vox, it is a reminder that nations must remain vigilant against extremist elements and work collectively to uphold the sanctity of diplomatic missions as symbols of cooperation and goodwill on the international stage.
Earlier in July, UK Foreign Secretary James Cleverly said that any direct attacks on the Indian High Commission in London are "completely unacceptable."
He said the UK has made clear to the High Commissioner of India to the UK, Vikram Doraiswami and the Indian government that the safety of staff at the High Commission is paramount.
"Any direct attacks on the Indian High Commission in London are completely unacceptable. We have made clear to @VDoraiswami and the Government of India that the safety of staff at the High Commission is paramount," Cleverly said in a tweet. (ANI)