Advertisement

India House on Aldwych is located on a roadside with no fencing, barricade, or boundary wall, which gives rouge elements easy access to the premises…reports Asian Lite News
The March 19 attack on the Indian High Commission in London by a group of Khalistani backers, who broke windows and took down the Indian Tricolour, not only points to a glaring absence of security, but also an utter disregard for the Vienna Convention by the UK government.
Housed within the India House on Aldwych, the High Commission is located on a roadside with no fencing, barricade, or boundary wall, which gives rouge elements easy access to the premises, according to people familiar with the location.
While India said that an explanation has been demanded for the complete absence of British security, a statement by the Ministry of External Affairs said that it finds indifference of the UK government to the security of Indian diplomatic premises and personnel in the UK unacceptable.
According to India-origin MP Navendu Mishra, "Peaceful protests, demonstrations and democratic debate are an important part of British tradition," and are thus allowed in the UK.
"But vandalism or violence against any person or institution is simply unacceptable," Mishra said.
London beefed up security just after the police in Delhi removed traffic barricades outside the British High Commission — a move largely seen as India's displeasure with the security breach in London.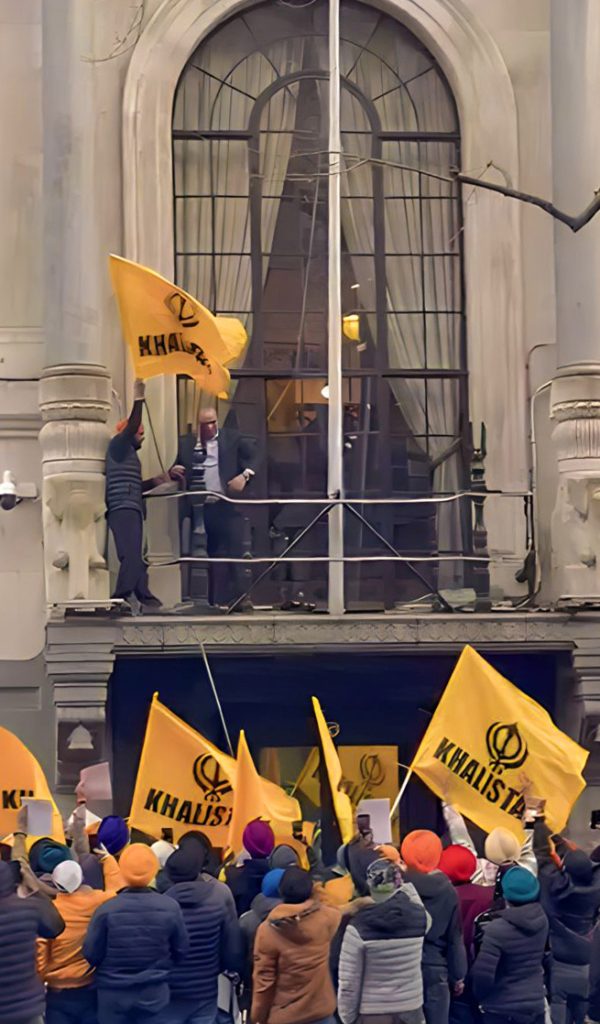 As the Met Police launched its investigation, British Foreign Minister James Cleverly said the country will review security at the Indian High Commission after "unacceptable acts of violence" towards the mission's staff.
Allaying fears, British Conservative MP Bob Blackman told the media that only a "small section of the Sikh community" in the UK have been protesting, adding that most of them "absolutely reject" the Khalistani project.
British Sikhs number over 5,20,000 and account for 0.88 per cent of England and Wales' population as of 2021, forming the UK's fourth-largest religious group.
In the British Parliament, the attack on the Indian establishment was largely slammed by MPs like Gareth Thomas, Navendu Mishra, Mike Amesbury, Virendra Sharma and Tulip Siddiq, who expressed support for India.
"Appalling", "unacceptable", and "hooliganism"… these were some of the words used by British MPs in the Parliament while discussing the recent pro-Khalistan protests.
However, there are a few lawmakers, especially of Punjab-origin, who have been found sympathetic to the Khalistan cause.
Sikh Labour MP from Slough, Tanmanjeet Singh Dhesi, recently expressed his concern via a tweet over the arrests of Khalistani elements and temporary suspension of mobile internet services in Punjab.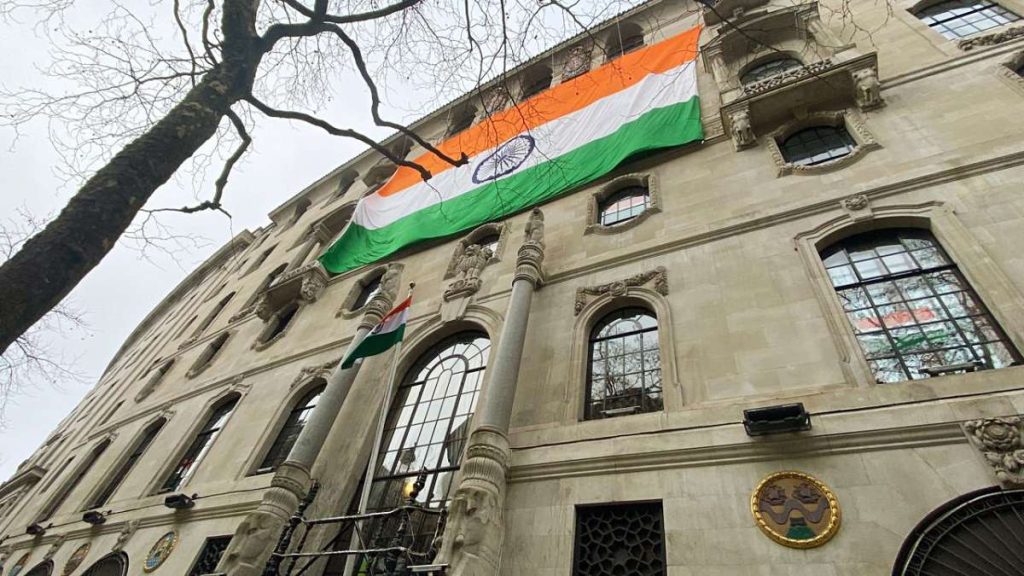 He was slammed by Congress spokesperson Abhishek Manu Singhvi for "nurturing Khalistani sentiments" in the UK, and said his tweet will not fetch him new votes from Slough "which has a massive chunk of Pakistan supporting population".
He had also reportedly attacked India at the Referendum 2020 rally in London, a pro-Khalistan movement organised by the banned Sikhs For Justice.
According to a 2023 report in The Guardian, a dossier of evidence was handed to the Home Office about Labour MP Preet Kaur Gill's "links to hardline Sikh nationalists, who argue for an independent state in what is now Punjab".
The dossier included photographs of Gill posing with Labour party leader Keir Starmer for a photograph in front of a gallery of pictures of Sikh nationalists like Labh Singh and Sukhdev Singh Babbar from the banned Khalistan Commando Force and Babbar Khalsa International, respectively.
In 2021, Starmer had dropped plans to give a peerage to leading Khalistan supporter Dabinderjit Singh Sidhu amid concerns over his alleged extremist links.