Advertisement

Brent was astounded with patriotic parents enthralled to see little kids pumping the atmosphere with the feel of 'Bharat'- Dances, speeches, play…reports Asian Lite News
As India prepares for the 18th G20, Heads of State and Government Summit on 9th-10th September 2023 in New Delhi, 'Inspiring Indian Women', have embarked upon this journey to celebrate 'India' whenever there is a reason. 'Republic Day' is one of the most important one and it is also a platform for talented kids and ladies to express their talents.
Programme started on the 26th with impromptu dances on Bollywood patriotic number just outside India House at Aldwych just after the Flag hoisting by His Excellency Mr Vikram Doraiswami  , High Commissioner of India in UK.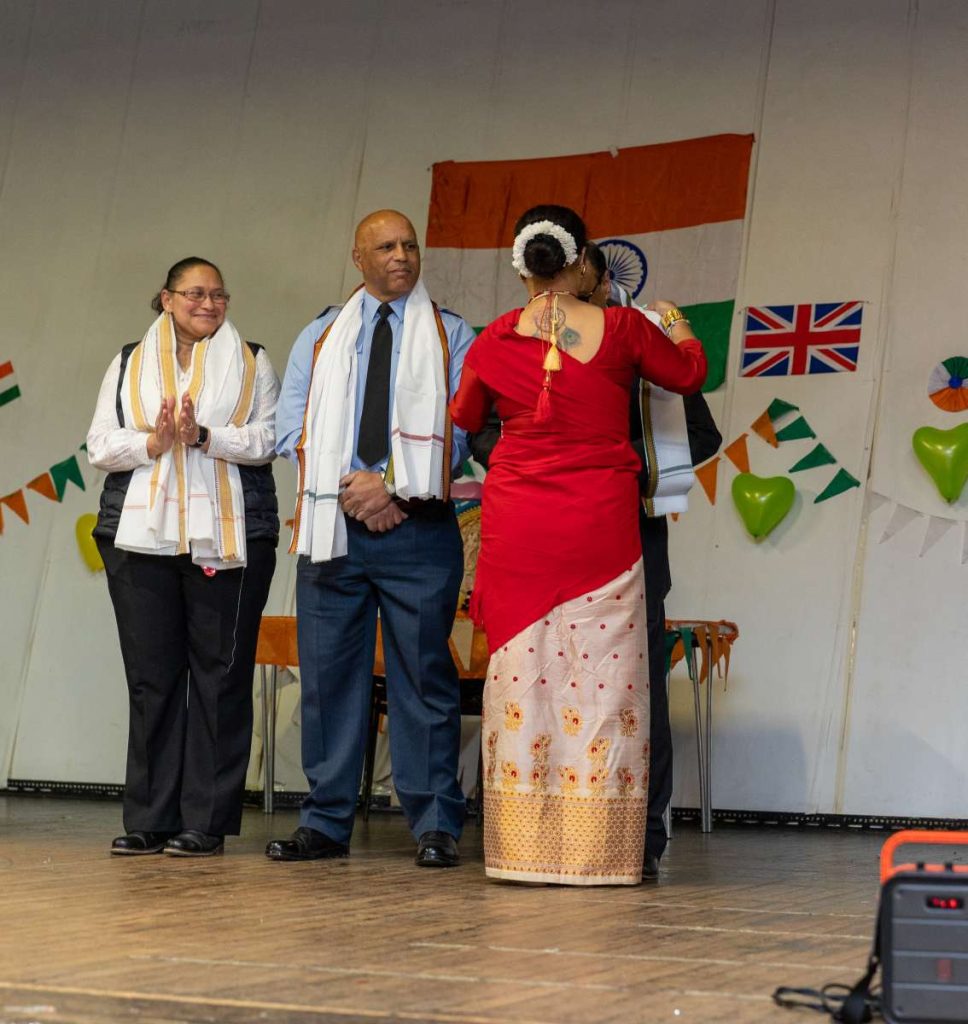 With a zeal to create a Little India within London, enthusiastic members of IIW have been organizing an event on Republic Day, since the last 6 years, focused on instilling those values of patriotism in future generation. Each year it has been growing bigger. IIW provide space to women entrepreneurs to sell their products and connect with new customers. This is an initiative to instil love for the Motherland amongst Indian diaspora in the UK.
Its an opportunity for British Indian Kids to express their love for India to recreate the magic of Republic Day celebrations in Indian Schools.
Once again Brent was astounded with patriotic parents enthralled to see little kids pumping the atmosphere with the feel of 'Bharat'- Dances, speeches, play. A number of kids glorified the event with fancy dress dressed as our inspiring Freedom Fighters and role models like Mahatma Gandhi, Jawaharlal Nehru, Subhash Chandra Bose, & Jhansi ki Rani, Savitri Bai Phule spreading the message to educate girl child at Kingsbury High School (Lower) on 28th January, Saturday, 12.30 to 5.00 pm
There had Royal Air Force displaying their banner motivating British Indian Kids to join the Armed Forces.
Among the Chief Guests were Deputy Mayor Harrow Council Ramji Chauhan, Honourable M.P Padmashree Bob Blackman, Lord Rami Ranger, Ms Krishna Pujara CEO Enfield Saheli, Mr Alok Agarwal General Secretary India Welfare Society, Mr Sanjay Kumar Second Secretary Co ordination Wing , High Commission of India UK , Shri Amarjeet S Bhamra Lead Secretariat of APPG on Indian Traditional Sciences, Mr Kuldeep Shekhawat Owner MA TV.
This 74th Republic Day Republic day2023 we also decided to showcase Handloom sarees from different states of India at the prestigious public place where the multicultural commuters from all over the world pass by , station which is named after the famous battle of Waterloo and where the Super Star of Hindi Cinema Amitabh Bachchan danced to the famous song Jhoom Barabar Jhoom, the Waterloo Station in London.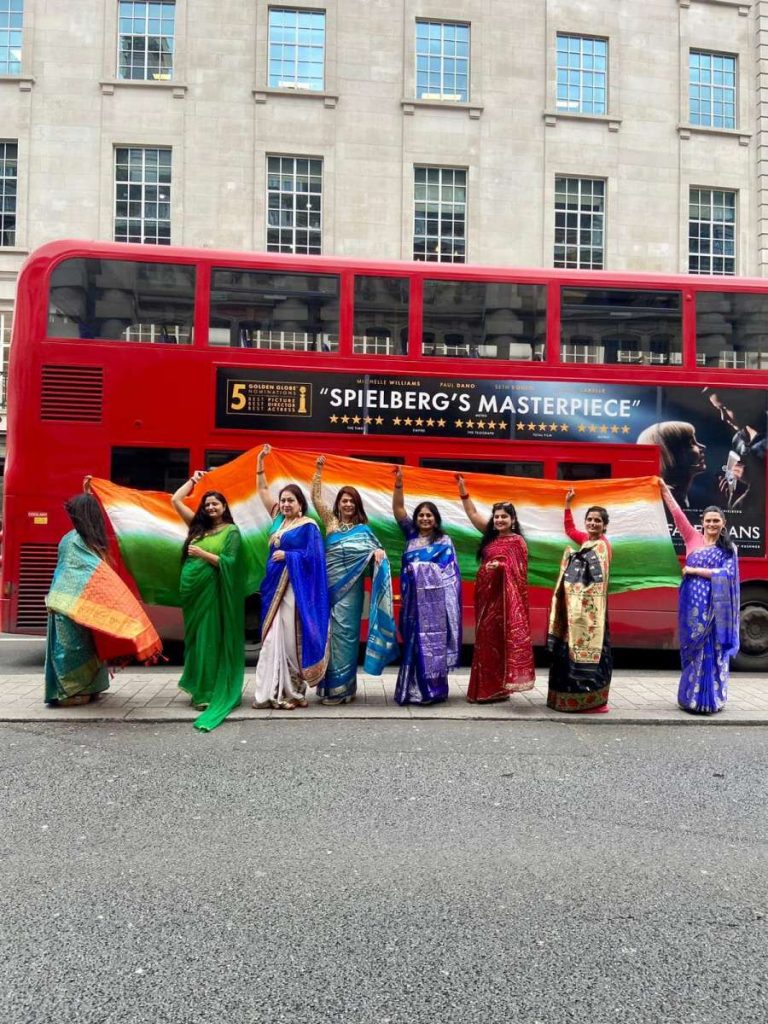 We wanted to draw the attention of people towards India, to uplift the mood of ladies in London stuck in the monotony of life and to dedicate the one hour to the Artisans, Weavers in India. All of us were very excited and felt like the Queen with all eyes on us… Memories were created, new friends made. Amidst fun and laughter, we decided to promote sari even more. The 9 yards is indeed a symbol of elegance and pride.