Advertisement

Prime Minister Narendra Modi held 15 public meetings while state Chief Minister Shivraj Singh Chouhan addressed the highest 160 meetings in the state in view of the polls scheduled to be held on Friday…reports Asian Lite News
The election campaigning for the upcoming assembly polls in Madhya Pradesh concluded on Wednesday. With this, the Bharatiya Janata Party (BJP) has issued a list of public meetings held by the party's star campaigners in the state in the last 30 days from the poll date.
According to the list, Prime Minister Narendra Modi held 15 public meetings while state Chief Minister Shivraj Singh Chouhan addressed the highest 160 meetings in the state in view of the polls scheduled to be held on Friday.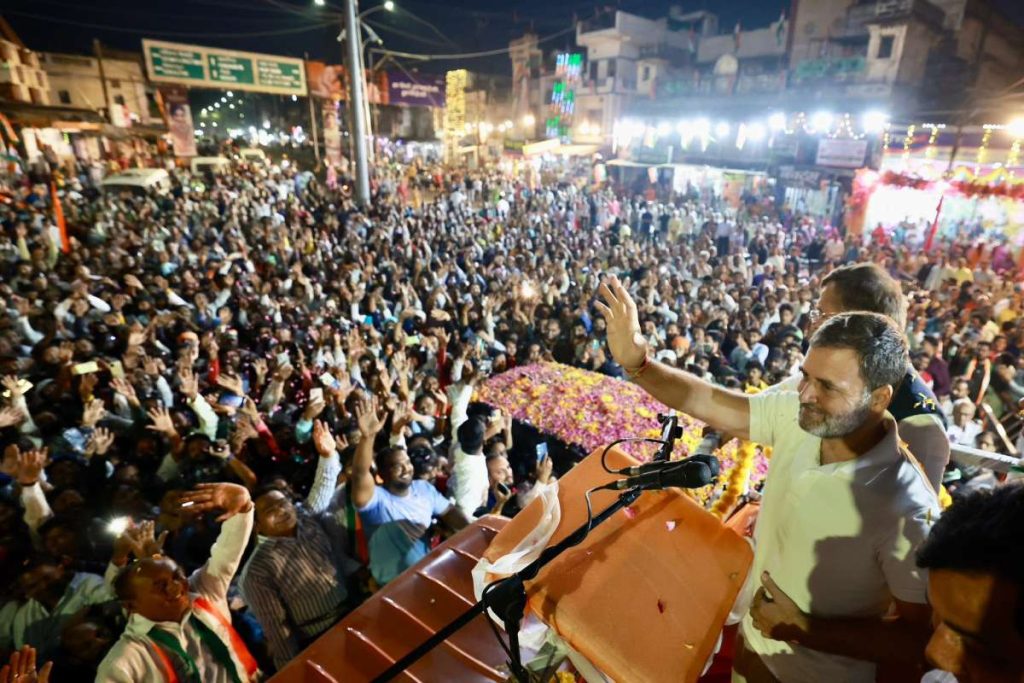 In the list of star campaigners, BJP national president JP Nadda held 14 public gatherings and state BJP president VD Sharma addressed 55 public meetings.
Similarly, Union Home Minister Amit Shah held 21 meetings, Defence Minister Rajnath Singh addressed 12 gatherings, Union Minister Nitin Gadkari five and Union Civil Aviation Minister Jyotiraditya Scindia addressed the highest among union ministers and overall second highest in the list of star campaigners 80 public gatherings.
Apart from this, the union ministers and BJP candidates for the forthcoming state assembly polls, Narendra Singh Tomar, Prahlad Patel and Faggan Singh Kulaste addressed 38, 40 and 18 meetings respectively.
Tomar is in fray for forthcoming state assembly polls scheduled to be held this week from Dimani assembly seat in Morena district. Patel is contesting from Narsinghpur assembly seats and Kulaste is contesting from Niwas assembly seat in Mandla district.
BJP National General Secretary and candidate from Indore 1 assembly seat, Kailash Vijayvargiya attended 25 public gatherings for the state assembly polls.
Besides, among the star campaigners, Uttar Pradesh CM Yogi Adityanath, Assam CM Himanta Biswa Sarma, Gujarat CM Bhupendra Patel and Goa CM Pramod Sawant held 16, 15, 5, and 4 public gatherings respectively for MP assembly polls.
On the other hand, Uttar Pradesh Deputy CMs Keshav Prasad Maurya and Brajesh Pathak and Maharashtra Deputy CM Devendra Fadnavis addressed 6, 1 and 4 meetings in view of the polls in the state.
The state is set to undergo polls on November 17 and the counting of votes will take place on December 3. Voters will choose legislators from 230 Assembly constituencies. (ANI)
Advertisement