Advertisement

NewsClick writers Paranjoy Guha Thakurta and Urmilesh's house were also searched. They were seen being taken by police in the cars. …reports Asian Lite News
The Special Cell of the Delhi Police has created a questionnaire containing a minimum of 25 inquiries for the journalists who have been apprehended in relation to the China funding case.
However, there was no official confirmation regarding the detention of journalists whose houses were raided by the police teams in the early hours of Tuesday.
As per sources, the questions pertain to anti-CAA protests at Shaheen Bagh, farmers protest, North East Delhi riots and even details of their foreign travels.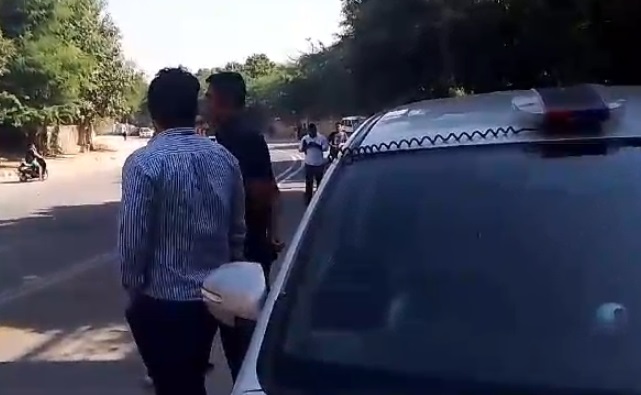 Over 30 locations were raided by the Special Cell in connection with allegations that the media outlet NewsClick received funding from China. However, no arrests have been made so far.
During the raid, the Special Cell had also seized electronic evidence, laptops, mobile phones, pen drives and also took data dumps of hard disks from the NewsClick office and also those belonging to the journalists associated with the organisation, including Bhasha Singh, Abhisar Sharma, Sanjay Rajoura and among others.
NewsClick writers Paranjoy Guha Thakurta and Urmilesh's house were also searched. They were seen being taken by police in the cars.
"Delhi police landed at my home. Taking away my laptop and Phone," Sharma on Tuesday wrote on X.
"Finally last tweet from this phone. Delhi police seized my phone," another journalist of the web portal, Bhasha Singh tweeted.
On August 5, The New York Times published an article titled 'A US Tech Mogul Linked to a Global Web of Chinese Propaganda', alleging that NewsClick, a news portal, was part of a global network receiving funding from American millionaire Neville Roy Singham, who was purportedly closely associated with Chinese government media.
Citing the NYT report, Union Information and Broadcasting Minister Anurag Singh Thakur asserted that Congress, China, and NewsClick had an 'anti-India umbilical cord' and were pushing the agenda of the Communist Party of China through the website.
Subsequent to the NYT report, NewsClick issued a statement two days later, denying the allegations as baseless and lacking factual or legal support.
Sources indicate that the searches at various locations connected to NewsClick were conducted based on a case registered on August 17 under the Unlawful Activities (Prevention) Act (UAPA) and other sections of the Indian Penal Code (IPC), including Section 153A (promoting enmity between groups) and Section 120B (criminal conspiracy).
A source said that section 16 (Terrorist Act), section 17 (raising funds for terrorist acts), section 18 (Conspiracy) and section 22 C (Offences by Companies) of the UAPA have been invoked in the FIR.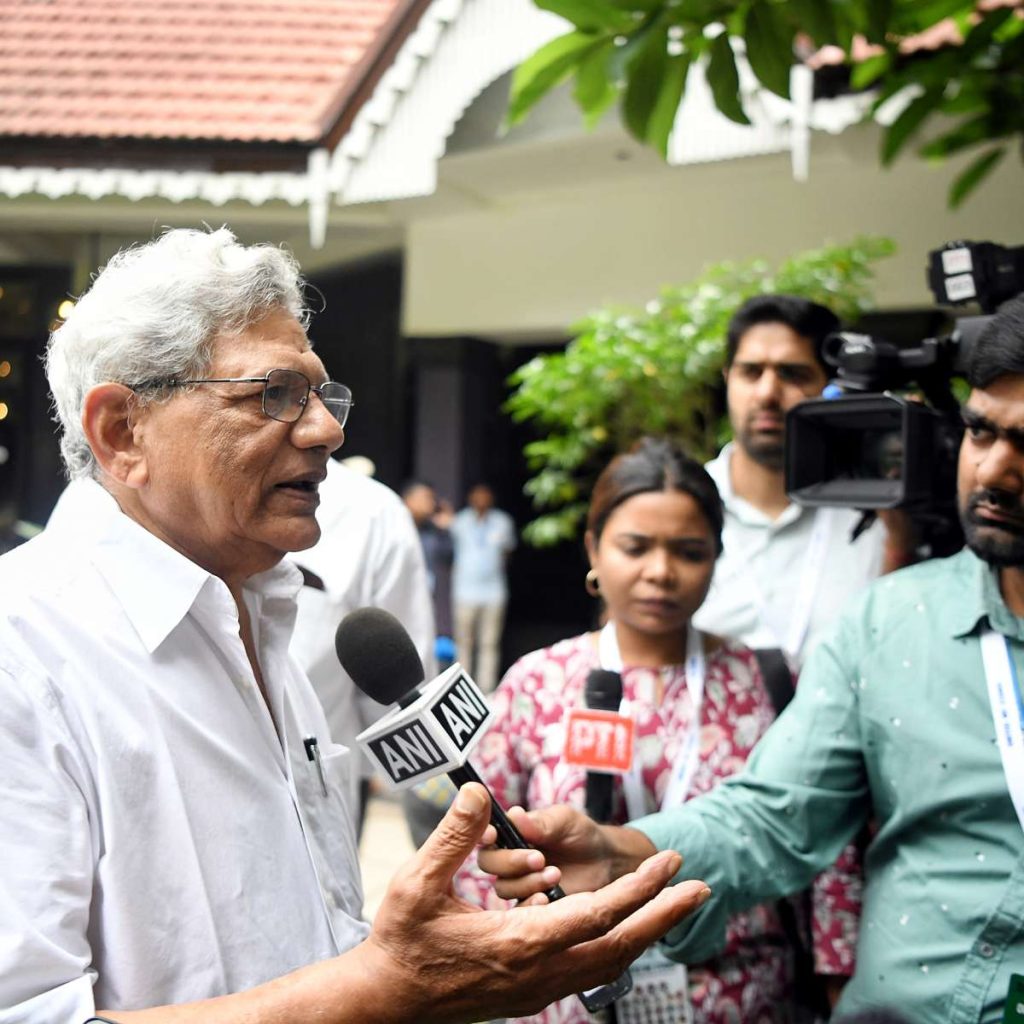 Delhi Police at Sitaram Yechury's residence
A team of Delhi Police's Special Cell visited the residence of CPI(M) leader Sitaram Yechury on Tuesday to question his staffer Sri Narayan's son who works for NewsClick, the media outlet accused of receiving funds from China.
According to sources, the Special Cell officers seized Sunmit Kumar's mobile, laptop, and hard drive.
Yechury has denied that the searches were not against him or the CPI(M) but was related to the son of one of his staffers.
Advertisement