Advertisement

Tesla had asked for the concession as a condition for constructing a plant in the country. The reduced tariffs would apply to all EV manufacturers….reports Asian Lite News
The Centre is considering a request from Elon Musk-run Tesla to lower tariffs for imported electric vehicles (EVs) as the company looks into setting up a plant in the country, a media report said on Monday.
According to the Financial Times, citing sources, the automaker has asked the government for an initial tariff concession that would offset India's steep customs duties of 70 per cent for cars under $40,000 and 100 per cent for cars above $40,000.
"Their view has always been that they need some tariff concessions at least in the interim period. It would have some kind of sunset clause," one of the officials was quoted as saying.
Tesla had asked for the concession as a condition for constructing a plant in the country. The reduced tariffs would apply to all EV manufacturers.
The officials stated that the reduced rate under consideration would be 15 per cent for EVs of all prices, but that the policy had not yet been agreed upon within the government, the report mentioned.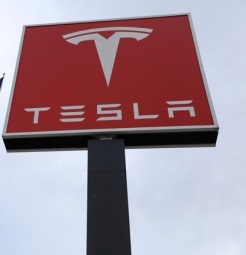 "We want to create a package which is good for India and which doesn't become a curated package for one company. Others are free to take advantage of this window, subject to meeting these kinds of requirements," one of the officials stated.
In September, a report said that Tesla is planning to build a factory for battery storage in India and has submitted a proposal for the same to the government.
The electric car-maker proposed supporting the country's battery storage capabilities with its 'Powerwall' during recent meetings.
Musk is also aiming to build a Tesla supply system in India.
Advertisement