Advertisement

Over the years, the brand has become a household name, winning the hearts of millions of Indian consumers with its innovative products and commitment to social responsibility….reports Asian Lite News
Xiaomi India, the country's leading smartphone and smart TV brand, on Wednesday said it is immensely proud to celebrate nine successful years in India.
As it completed nine years of success, the organisation said it remains dedicated to providing quality learning opportunities, promoting sustainable energy, fostering environmental conservation, and empowering marginalised communities.
Through strategic partnerships, innovative projects, and community engagement, Xiaomi India strives to create a positive and sustainable change, ensuring a brighter and more inclusive future for all.
Over the years, the brand has become a household name, winning the hearts of millions of Indian consumers with its innovative products and commitment to social responsibility.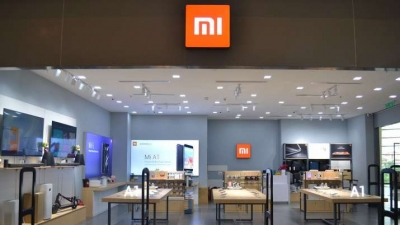 On the occasion of its 9th anniversary in the country, Xiaomi India launched its report highlighting the impact it has created on the society.
In its nine-year-long journey, Xiaomi achieved some key milestones in the country.
In 2020, the brand partnered with "Buddy4Study" and pledged Rs 2 crore for scholarships under the Mi Scholarship programme, offering scholarships to 5,000 underprivileged students for higher education. The initiative ensured that the financial liabilities of education did not deter the bright young minds in the country from discontinuing their education.
Under its education initiatives, Xiaomi India launched the "Shiksha Har Haath" programme in partnership with Bollywood celebrity and philanthropist Sonu Sood in 2021.
This initiative provided education to underprivileged children in the country and enabled them to access digital learning through smartphones, ensuring equal opportunities for quality learning.
During the challenging times of the Covid-19 pandemic, Xiaomi India extended support by providing 2,500 smartphones to underprivileged children in partnership with Teach for India. This initiative bridged the digital divide and enabled these children to access online education, ensuring continuity in their learning journeys.
In 2022, Xiaomi India joined forces with the YouWeCan Foundation to support the education of 200 cancer survivor children by covering their educational expenses. These efforts demonstrated the brand's commitment to promoting inclusivity and equal educational opportunities for all.
Reaffirming its commitment to conserving the environment, the company collaborated with the Isha Foundation for the "Cauvery Calling" campaign. Through this initiative, the brand planted 1.8 lakh trees, addressing critical issues such as deforestation, soil erosion, and water scarcity for two consecutive years in 2019 and 2020.
Xiaomi India also partnered with United Way India to empower rural communities in the Palghar district of Maharashtra with sustainable energy solutions.
This intervention will enable multiple efforts such as zero wood/zero fossil fuel cooking, clean water, sustainable agriculture leading to net-zero energy communities for over 1,500 people across five villages.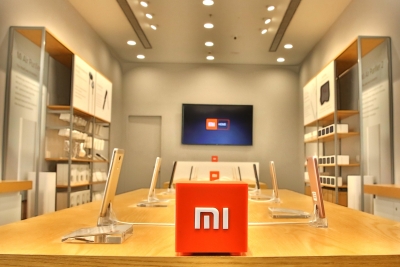 Recognizing the importance of empowering marginalized communities, it partnered with United Way India to strengthen the skills and employability of transgender individuals. This collaborative project aims to foster inclusive environments, providing necessary training and assistance for transgender persons to lead fulfilling lives.
Xiaomi India has also partnered with GlobalHunt Foundation to support skill development in mobile repair. It partnered with the Entrepreneurship Development Institute of India (EDII), Ahmedabad for Project SPARK.
Furthermore, Xiaomi India has introduced Innovative Tinkering Labs (ITL) in collaboration with United Way India. These labs serve as creative hubs in educational institutions, fostering a culture of innovation, problem-solving, and hands-on learning experiences that nurture a generation of innovators and entrepreneurs in India, thus contributing to nation-building
Advertisement