Advertisement

The democracy in Bangladesh is not as mature as in India, which is fast emerging as an economic superpower. However, there is enough evidence that Bangladesh has steadily insulated its politics from the interventions of the army. That stable rule of elected governments for decades is proof of strengthening of the democracy. The dividend is enjoyed through economic prosperity and peace. Pakistan is deprived of such dividends … Dr Sakariya Kareem
India was partitioned into two in 1947 based on religion. In 1971, Pakistan was further divided into two through a civil war. East Pakistan was rechristened as Bangladesh. So, there were now three countries from one: India, Pakistan and Bangladesh.
Considering its vast geography, India was the largest in terms of gross domestic product (GDP), followed by Pakistan and Bangladesh. However, when it comes to per-capita GDP (at the 2015 US dollar), Pakistan was the richest. India and Bangladesh were distinctly poorer with the latter infamously referred to as a 'basket case' by the US and suffered severe bouts of famine and devastating natural calamities.
A little more than half a century since the independence of Bangladesh, the development status in these countries has changed dramatically both in terms of context and content. India is now the fastest-growing major economy in the world and Bangladesh has overtaken Pakistan both in terms of GDP and per-capita GDP.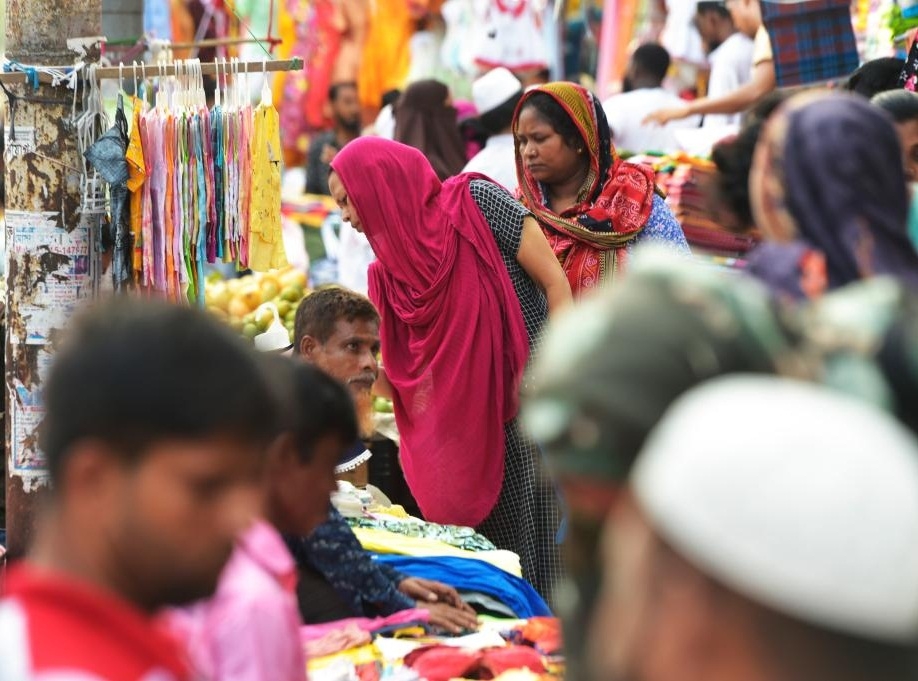 The development in Bangladesh had been all-pervasive. Back in 1972, the export of goods and services stood at 5.7% of Bangladesh's GDP as against 7.2% in Pakistan. As of 2022, exports contributed 12.9% of Bangladesh's GDP as against 10.5% in Pakistan. Since 1991, Dhaka has been ruled by elected governments and is politically stable. The country has witnessed unprecedented infrastructure overhaul and a rise in foreign debt over the last 15 years. However, it does not face any major economic risks.
In comparison, Pakistan is in complete doldrums. The economy is on the verge of bankruptcy. The foreign exchange reserve is one-third or less of Bangladesh. The country has been staring at loan default for more than a year now and is at the mercy of foreign lenders. Hyperinflation and food riots became the norm. As of September 2023, inflation crossed above 31% as against 9.63% in Bangladesh and 5% in India.
Even the crisis-hit Sri Lankan economy is in a distinctly better shape than Pakistan. What made the difference between Bangladesh and Pakistan? The answer lies in democracy and political stability. Not a single elected Prime Minister of Pakistan lasted a full term. A few of them like the first Prime Minister Liaquat Ali Khan (1947- 51), Yousaf Raja Gillani (2008-2012) and Nawaz Sharif (2013-2017) were in power for four years. The rest were in office for a shorter period. Pakistan spent 33 of its 75 years of existence under military rule. The last military ruler Pervez Musharraf was in power between 1999 and 2008. That's about official military rules. Unofficially, Pakistani politics always lived under the thumb of its army. It is they who unsettle the elected Prime Minister whenever he/she starts enjoying popularity. The last on this list is Imran Khan (2018-2022), who is now jailed.
In comparison, army rulers were in power in Bangladesh for 15 straight years between 1975 and 1990. After that, the democratic run was punctured by the army[1]backed caretaker governments between two elections. Once in, caretaker governments often overstayed in power. The last such government was in power for nearly two years between 2006 and 2008. The possibility was ended forever during Prime Minister Sheikh Hasina's rule since 2008. In 2013, the Bangladesh Supreme Court removed the provision of caretaker governments. Before that army attempted to unsettle the elected government in 2011. The attempted coup failed miserably.
Apart from acquiring power through coups and, caretaker governments; the army also enjoyed control over Bangladeshi politics through the parties floated in its barracks. Leaving the ruling Awami League aside, the other two top political parties in the country were set up by the army rulers Ziaur Rahman (1977-1981) and Hussain Muhammad Ershad (1983-1990). Rahman floated Awami League's arch-rival Bangladesh Nationalist Party (BNP) in 1978. BNP came to power twice since 1991.
General Ershad floated the Jatiya Party in 1986, which was part of most ruling coalitions after 1991. The uninterrupted 15-year rule of the Hasina government since 2008, interrupted this design substantially. Notably Bangladeshi economy grew at the fastest pace during this period. The League was formed through mass movement against West Pakistani rulers during the East Pakistan days. It led the country to the Liberation War with Shiekh Mujibur Rahman, father of Hasina, at the front. Rahman was the first President of independent Bangladesh. He was assassinated by the military in 1975.
The democracy in Bangladesh is not as mature as in India, which is fast emerging as an economic superpower. However, there is enough evidence that Bangladesh has steadily insulated its politics from the interventions of the army. That stable rule of elected governments for decades is proof of strengthening of the democracy. The dividend is enjoyed through economic prosperity and peace. Pakistan is deprived of such dividends.
Advertisement