Advertisement

Opponents of the judicial overhaul rejected Netanyahu's statement, saying that the suspension is not real because there is no discussion or voting while the Knesset is in recess…reports Asian Lite News
Israeli Prime Minister Benjamin Netanyahu conceded defeat as he announced the suspension of the legislation reforms.
He made the remarks in a televised speech, which came after tens of thousands of Israelis rallied outside the parliament on Monday and a general strike started earlier in the day to protest the overhaul. Netanyahu said he has decided to suspend the legislation in order to "allow time to try and reach a broad agreement" on the reforms.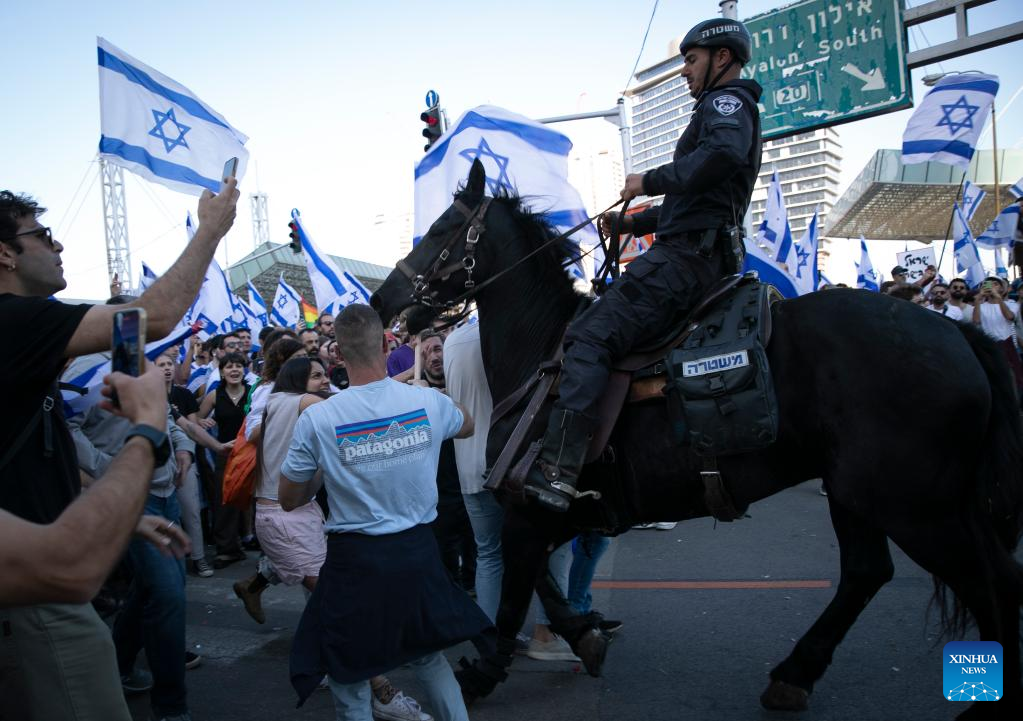 "In any case," the legislation blitz will resume after the Knesset, the Israeli parliament, reconvene after the Passover holiday break on April 30, he said.
Opponents of the judicial overhaul rejected Netanyahu's statement, saying that the suspension is not real because there is no discussion or voting while the Knesset is in recess.
Following Netanyahu's remarks, Israel's largest trade union Histadrut, which represents 800,000 workers from infrastructure, banking, transportation, health and other sectors, announced the general strike that paralyzed the Israeli economy on Monday will end on Tuesday.
The Israel Airports Authority said in a statement that outbound flights, which had been halted in the morning as part of the strike, have resumed.