Advertisement

India is emerging as the world's major bio-economy with fast growing biotech start-ups which is likely to touch USD 300 billion by 2030 … Dr Satheendra Kumar
With the growing innovation and scientific discovery, India's bio-economy is likely to touch USD 300 billion by 2030.
Indian Minister Jitendra Singh recently speaking at the "National Consultation Meeting on Bio-manufacturing to build a Draft Policy Framework on Biomanufacturing", the minister said, under Prime Minister Narendra Modi, the government is committed to enable Circular-Bio-economy by advancing 'High-Performance Bio-manufacturing' in the country as reported by the Hindustan Times.

"India is emerging as the world's major bio-economy with fast growing biotech start-ups," said Singh at the 20th Anniversary celebrations of the Association of Biotechnology Led Enterprises (ABLE).
He highlighted that India has developed four indigenous vaccines in just two years under "Mission COVID Suraksha," augmented the manufacturing of Covaxin, and created the necessary infrastructure for the smooth development of future vaccines so that the country is pandemic-ready as reported by NewsonAir.
Speaking at the event, Singh called upon the industry to help India achieve the target of USD 300 billion bio-economy by 2030 and $1 trillion Bio-economy in the centenary celebration of India, India@100.
India's cutting-edge developments in its bio-economy were one of the key factors in its ability to successfully combat the COVID-19 outbreak and carry out one of the world's largest vaccination drives. The country's bio-economy was valued at USD 80.12 billion between January and December of 2021, according to the Indian Bio-economy Report 2022. Also, the report included some fascinating information about India's expanding bio-economy, such as the fact that three biotech startups were incorporated every day in 2021 (A total of 1,128 biotech start-ups set up in 2021), the industry crossed USD 1 billion in R&D investments, among others.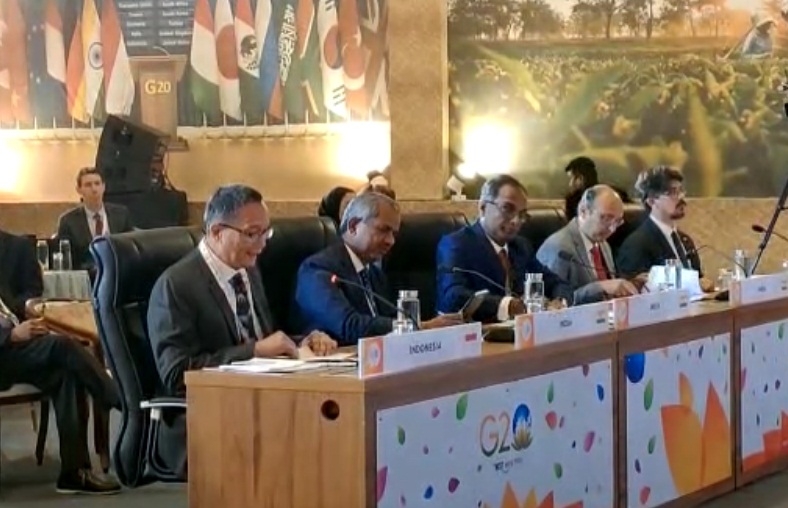 Regarded as "India's Sunrise Sector," the bio-economy stretches over sectors like pharmaceuticals, agriculture, bio-industry, bio-IT, and bio-services, among others. Additionally, Bio-Pharma accounts for the largest, approximately 49 per cent, share of the bio-economy. Moreover, the country has made remarkable progress in creating a conducive environment for innovation in the biotechnology industry, housing more than 5,300 biotech startups in the country as of 2022. The country's IT sector is also playing an instrumental role in setting up the foundation for an equally strong bio-IT sector. Furthermore, with an array of initiatives by the government towards capacity building, infrastructure development, and policy development, among others, the country can surely develop a robust bio-economy.
NewsonAir reported that Rajesh Gokhale, Secretary, Department of Biotechnology (DBT), said, "The Genome India Project, a Centre-backed initiative to sequence 10,000 Indian human genomes and create a database, is about two-thirds through." He further added, "We have sequenced close to 7,000 genomes, and about 3,000 of these are already available for public access by researchers. We expect the 10,000 genomes to be completely sequenced by the end of the year."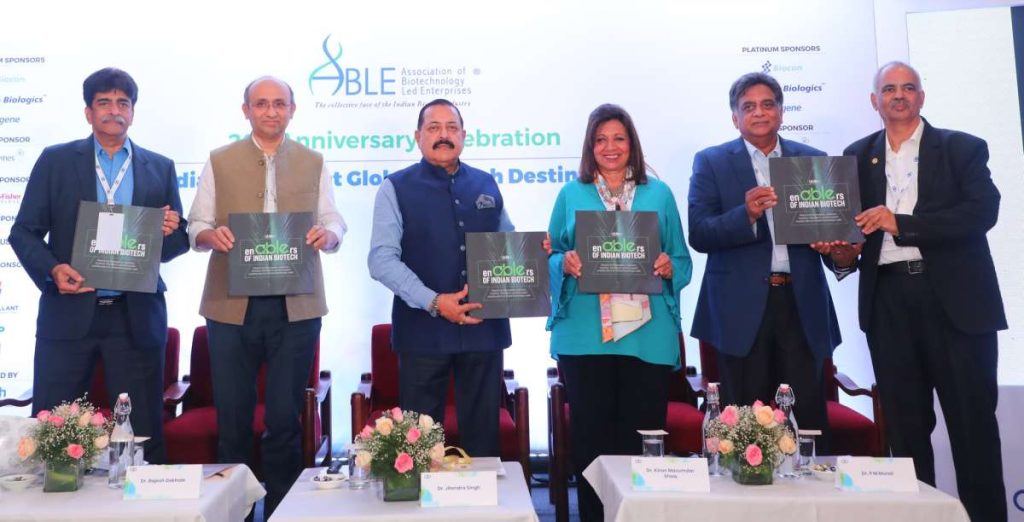 Singh said that the India envisions "Green Growth" in the ensuing 'Amrit Kaal' and this calls for a systematic framework plan for implementation of robust innovative bio-based eco-friendly solutions to further boost the ongoing economic growth of the nation, as reported by Hindustan Times.
Singh said that the bio-manufacturing offers a great potential by being amenable to innovation, energy efficient and causing reduced pollution, as it employs biological systems, including microbes, plant cells, and enzymes, to produce commercially relevant products.
He pointed out that the backbone of this initiative comprises advanced tools of biotechnology including synthetic biology, genome editing, microbial bioresources, metabolic engineering, etc.
ALSO READ: India: The Emerging Pharmacy of the World