Advertisement

In an interview, Georgieva said China has to change its policies because low income countries cannot pay…reports Asian Lite News
IMF Managing Director Kristalina Georgieva has confirmed that China's finance minister and its central bank governor will attend a roundtable with other creditors and some borrowing countries in February in India, media reported.
In a CBS' 60 Minutes interview on Sunday, Georgieva said China has to change its policies because low income countries cannot pay.
She said: "What we are working towards is to bring all creditors, the traditional creditors from advanced economies, new creditors like China, Saudi Arabia, India, as well as the private sector, and put them around the table with the debtor countries."
Georgieva said last month the first such gathering will take place on the sidelines of a meeting of Group of 20 finance officials in India.
"China is going to participate at the level of minister of finance and the governor of People's Bank of China," she told 60 Minutes.
Meanwhile in Pakistan, traders have threatened to launch a nationwide protest if the government imposes a fresh wave of taxes to fulfil International Monetary Fund's (IMF) conditions and demanded that the government instead cut salaries of army generals, judges and parliamentarians, local media reported.

Representatives of the Markazi Tanzeem Tajiran (Central Organisation of Traders) of Pakistan said they would launch a protest movement across the country from February 13 if new taxes were introduced, Dawn reported.

The organisation's leaders warned the rulers that the country's economic situation had left no room for burdening the general public and the trading community with more duties, Dawn reported.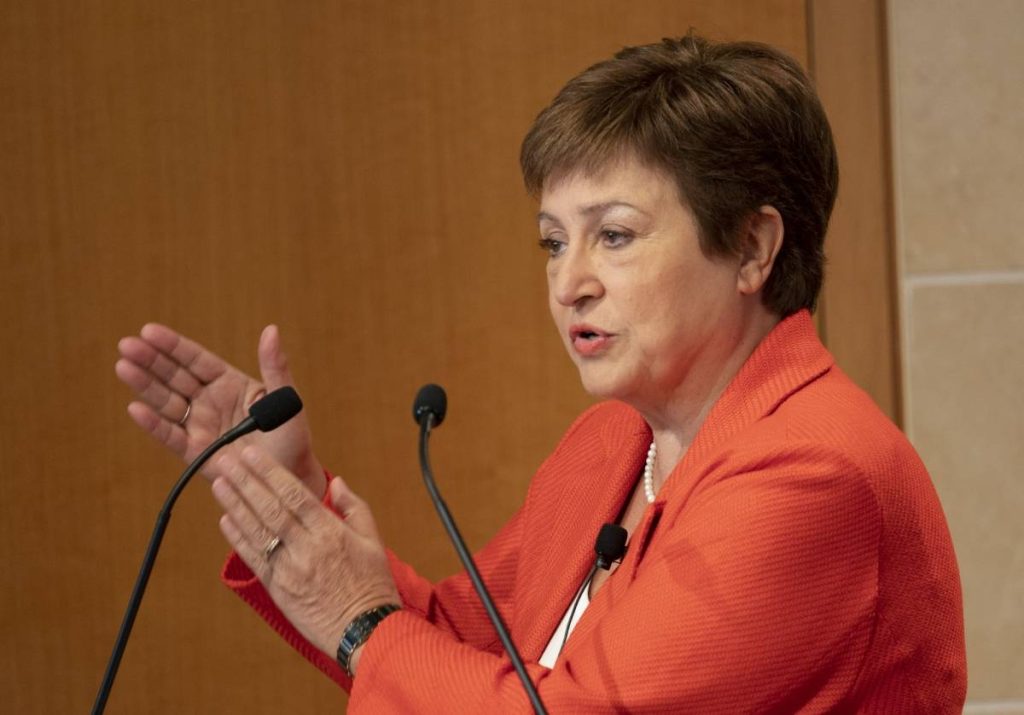 They expressed dismay that the state of the economy of a nuclear country was in dire straits and the situation was worsening with each passing day, and said that the public should not suffer because of the "flaws or crimes committed by the leaders of this country", Dawn reported.

"Our reaction will be severe if more taxes worth billions of rupees were imposed, as being reported in the media," Kashif Chaudhry, the organisation's president, said, asking the stakeholders, including the ruling elites, to make "sane decisions" if they want to improve the economy.

Calling for a reduction in expenses incurred on the president, prime minister, legislators, judges, army officers and bureaucrats should be reduced, Mr Chaudhry said the government should cut all "non-productive expenditures" immediately by half, Dawn reported.

The traders' representatives demanded the government formulate long-term and short-term economic policies and should ensure income tax collection from all sectors instead of imposing billions in taxes.

"I assure the government that the business community was ready to contribute to steering the country out of the current economic crises and we traders are ready to pay fixed taxes," he said.

Khawaja Salman Siddiqui, the organisation's chairman, said criticised Finance Minister Ishaq Dar, who he said was brought in by the PML-N to control the economy and stop the rupee's downfall, but he failed to do the job, Dawn reported.